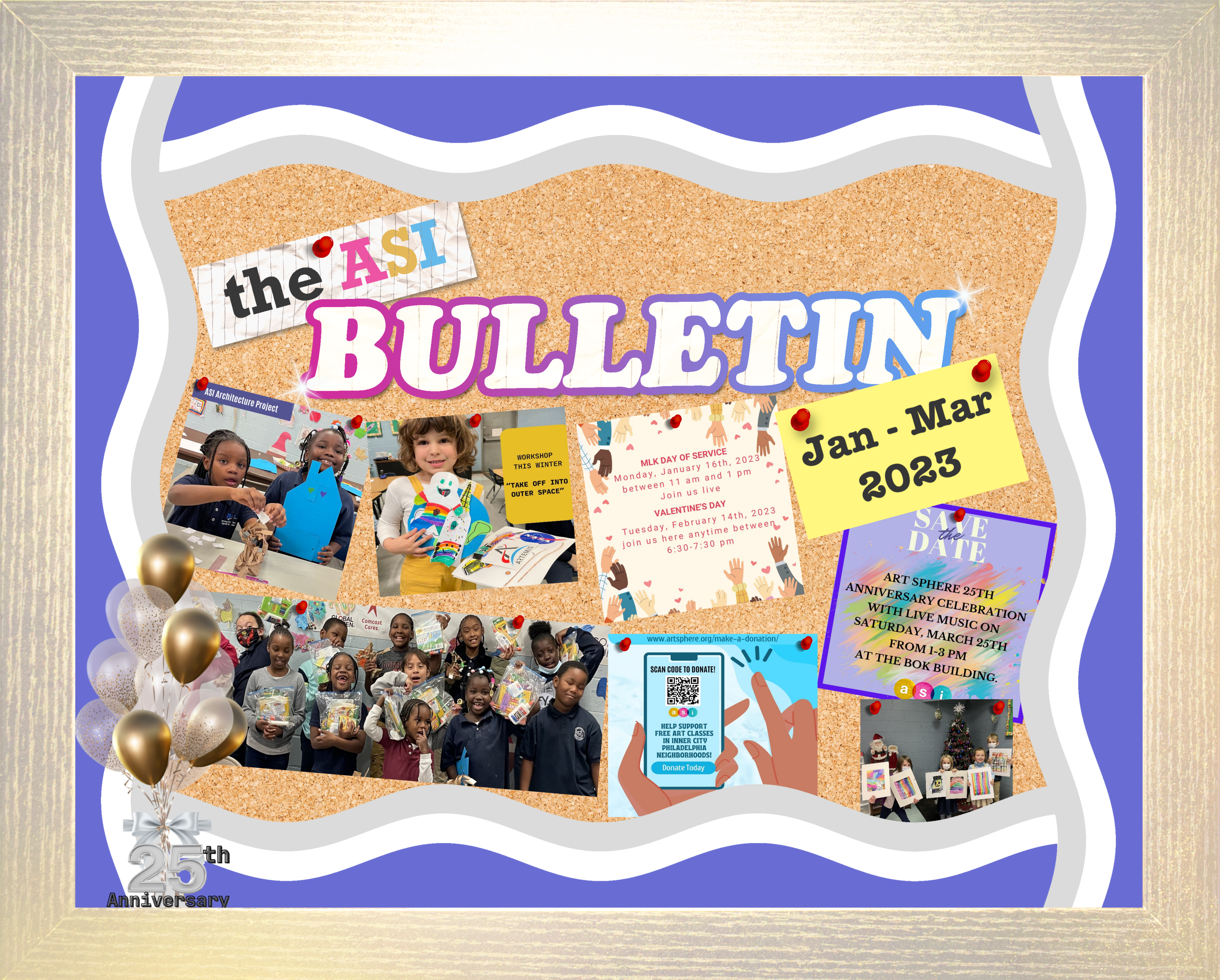 FROM OUR EXECUTIVE DIRECTOR
Happy Holidays!
This year we are turning the calendar page over to not only a new year but also to a new chapter – the next 25 years of ASI. As we begin 2023, we look back with gratitude and look forward to new projects. We have much to be thankful for, including the teachers, volunteers, partners, and students whom we adore for the memories they have given us, and the opportunities too,  to learn together.
Since our inception in 1998, we have served thousands of Philadelphia youth with free 10-week arts programs to help students find their interests, develop their talents, and grow their creative voices. In the last two years, with in-person classes canceled because of Covid, Art Sphere shared and continues to share our curriculum worldwide through our website to teach people how to connect with the world around them through the arts.
Save the Date
Art Sphere will be hosting an exciting event, Heart, Art and Soul, our ASI 25th Anniversary Celebration with live music on Saturday, March 25th from 1-3 pm at the Bok Building. Look for more details and volunteer opportunities on our social media channels!
How you can make a difference
Art Sphere Inc. continues to be able to provide all of our Classes, Workshops, and online programs FREE of charge to the community. In this day and age, when many people in our community have limited resources, ASI provides a much-needed service by bringing art into the lives of children ages 5-17 as well as young adults. If you know someone who could support our work, please share our mission with others and consider making a donation to help us continue to provide our high-quality art programs for youth in underserved neighborhoods. Donations of $28 will buy art supplies for five children in our classes; $100 will buy materials for four Art Bags for families to take home; $550 will pay for a stipend for one semester for our much-loved teaching interns.
Celebrating Cultures Around the World 
We will be celebrating the Chinese New Year with Rabbits, a symbol of longevity, peace and prosperity in Chinese culture. 2023 is predicted to be a year of hope so we want to share this message and art projects focused on a year of good fortune, self-compassion, and health. 
You can make or draw your own rabbit, as well as create your own rabbit mask! Use our handouts or trace similar shapes from construction paper and glue together to make 3-D Rabbits, adding embellishments with crayon for fur, teeth, and feet.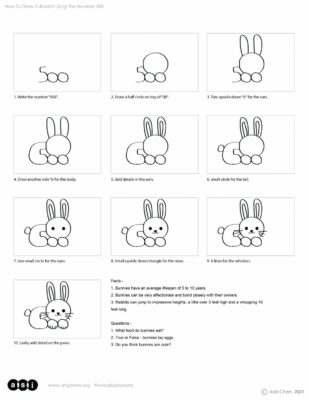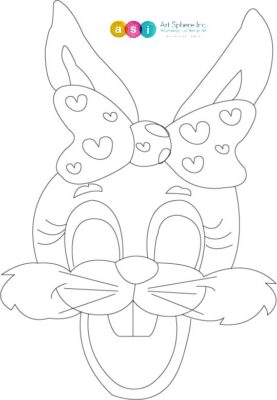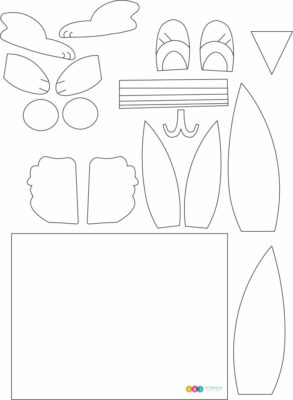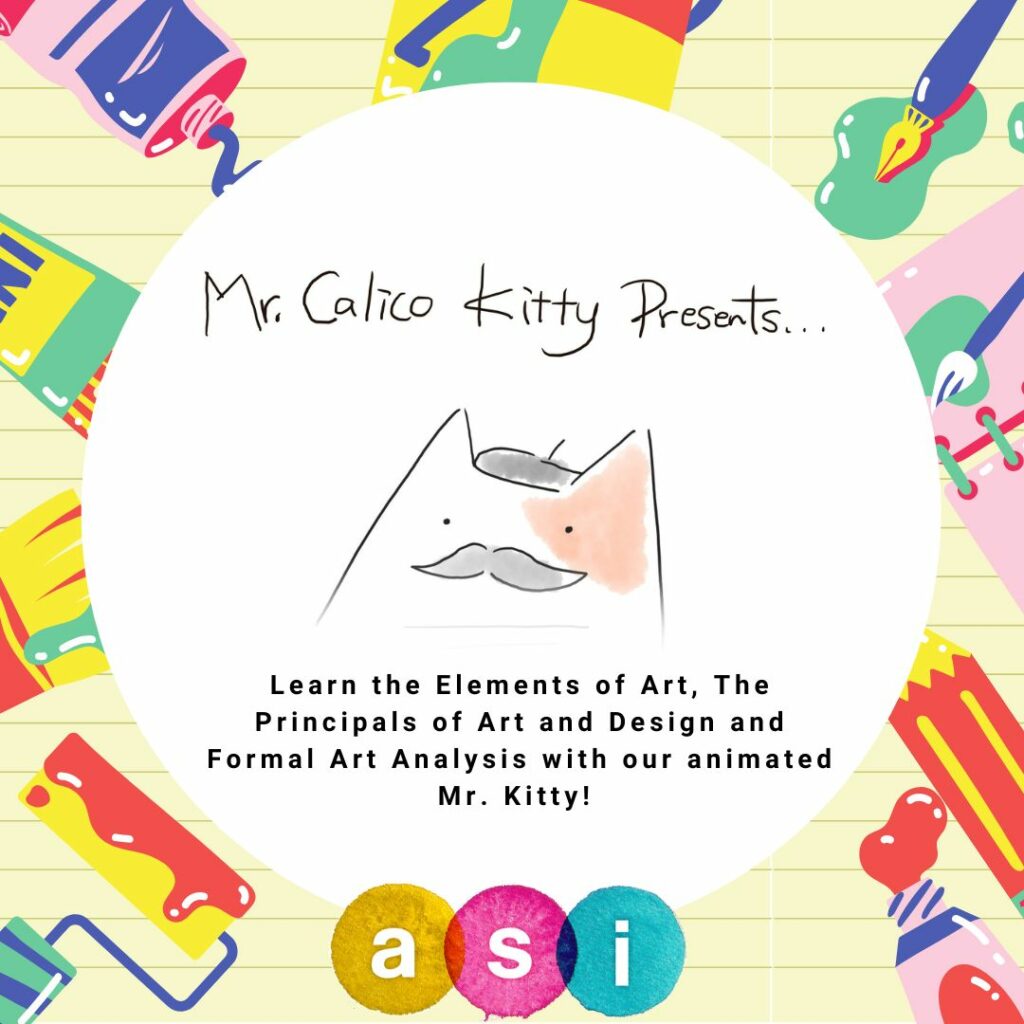 Watch our latest free online video classes:  

We are excited to share the latest in our free curriculum resources on the theme of architecture. Get familiar with a variety of architecture terms used by real life architects organized by the 26 letters of the alphabet and try fun ASI architecture projects in your home or classroom to become more aware of the places we live, work, learn and play!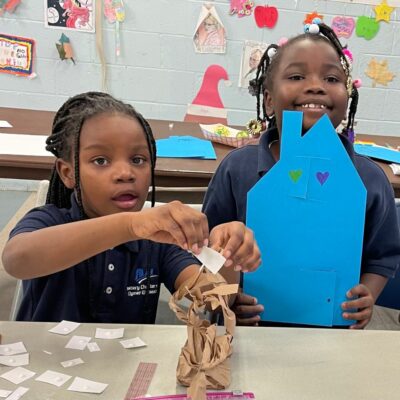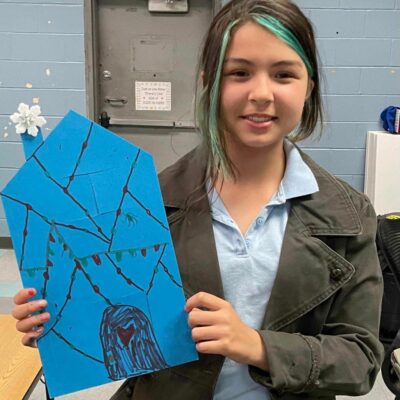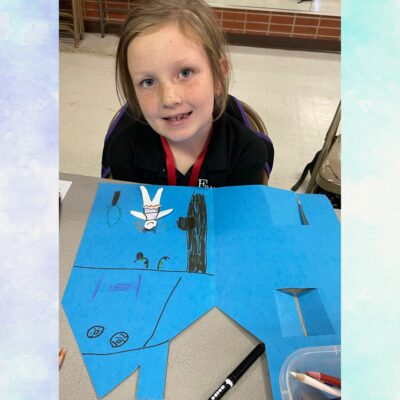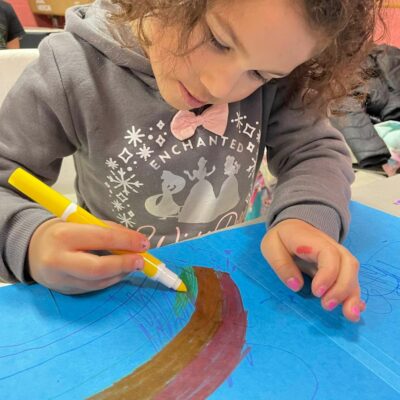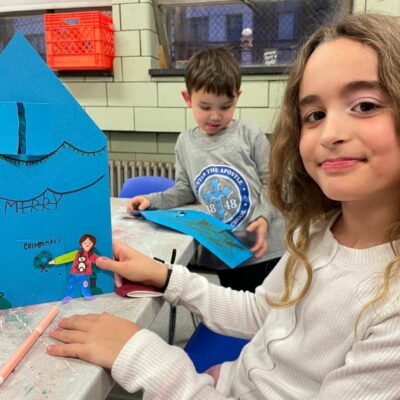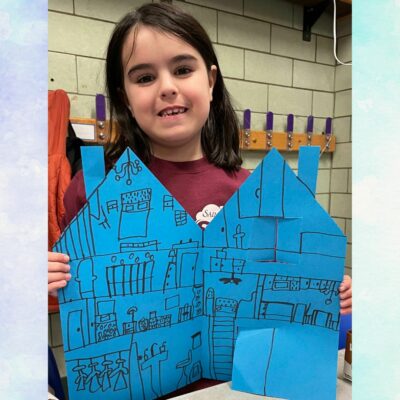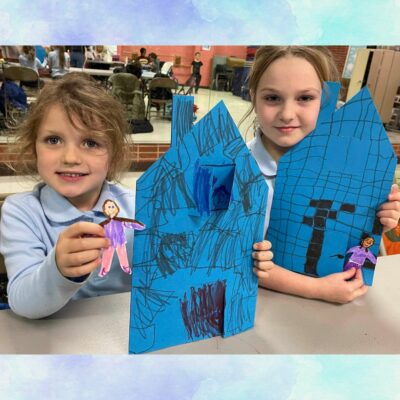 HAPPINESS ABOUNDS when ASI distributes free books and art materials to youth. At the end of each Workshop, due to the generosity of our funders and supporters, ASI is able to provide our students with items to take home so that they can continue to make art on their own. Who knows if this will one day lead to another Jacob Lawrence, Georgia Okeefe or Pablo Picasso?
Whether distributing art materials, teaching the arts, or facilitating literacy through music or art events, ASI embraces the positive transformative power of being a maker.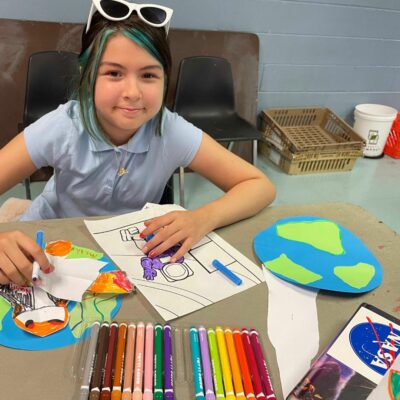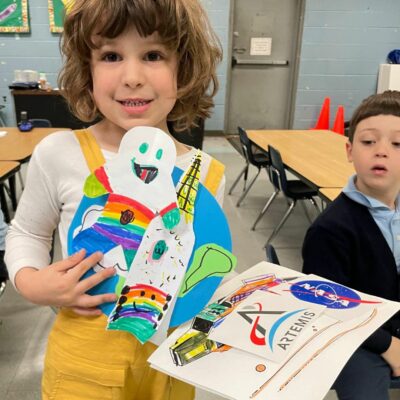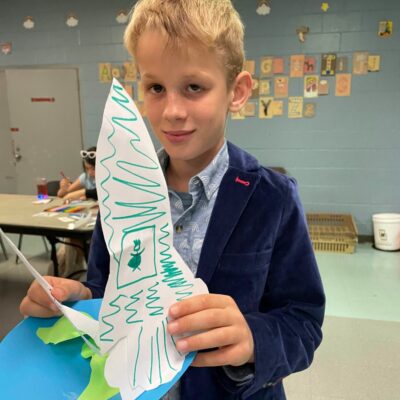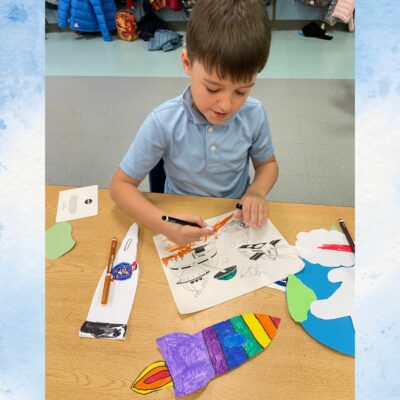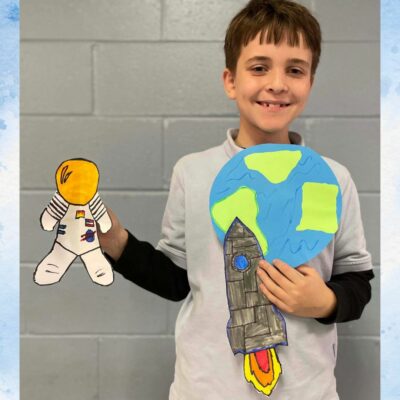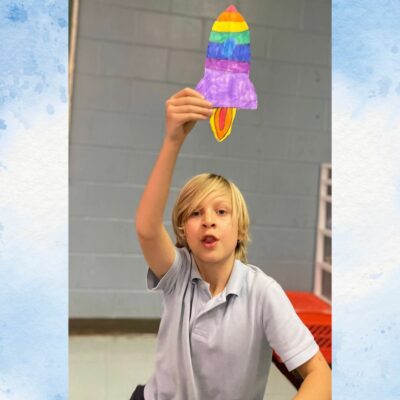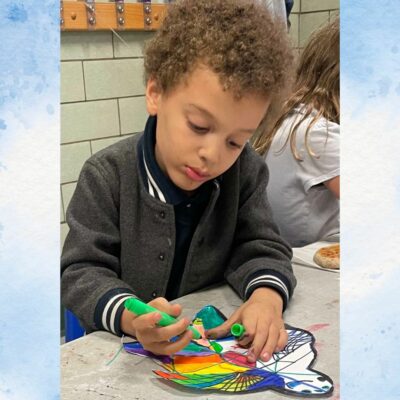 Rockets and decorated 3-D spirals showing how students can really "Take off" with an idea
Taking off into outer space 
Students will have an exciting Workshop this Winter as they "take off into outer space" by studying the planets, stars, constellations, satellites and spaceships and by creating their own wonderful and imaginative art projects related to outer space.
We will study the different planetary atmospheres, phases of moons, and surface textures and will learn to apply art techniques, such as scale and overlapping to their creations. These are especially important art vocabulary design terms to show spatial relationships in student artwork.
Art Sphere likes to show students that they can make art from anything, so we will be using collage and pastel techniques to assemble found objects and rocks as well as glitter and other fun materials. Soon the classrooms will be transformed into other worlds with projects relating to outer space including mobiles, origami rockets and their own stars.

At ASI, we believe everyone deserves access to the arts 24/7. Since Covid, Art Sphere has taken our curriculum and shared it online for everyone to utilize for free. With over 1,100 web pages, 992 teaching handouts, and hundreds of instructional videos there is something for everyone whether you are a young student, adult, parent, grandparent, or teacher. This winter break check out what we have to offer, such as one of our most popular pages Make Cut Out Snowflakes (5,964 views) or find more on our blog and handout list.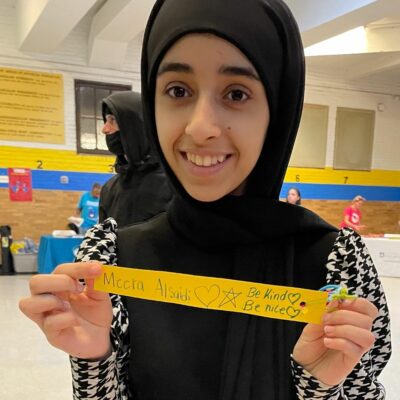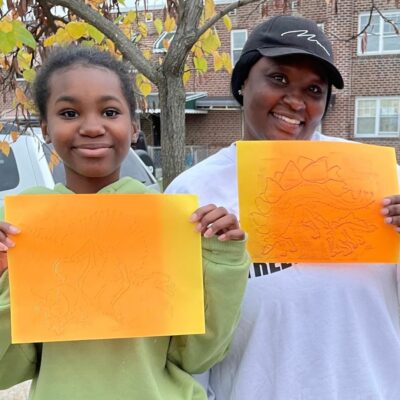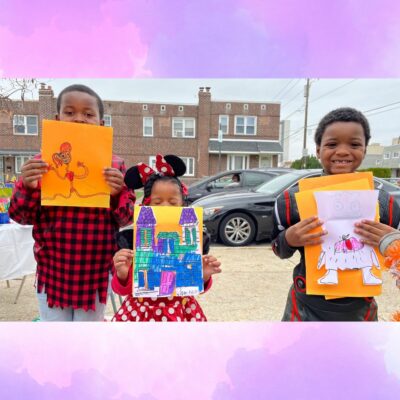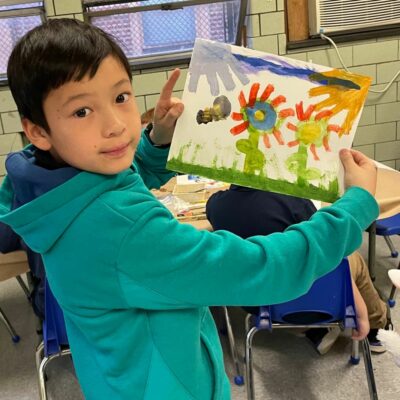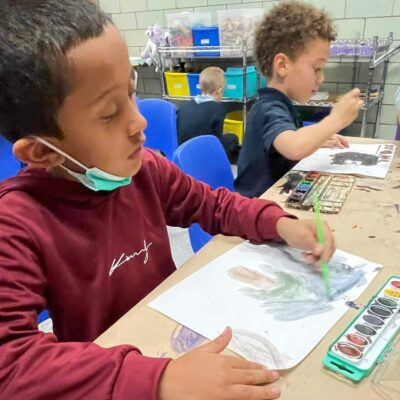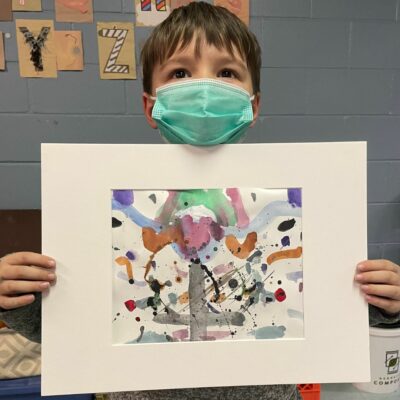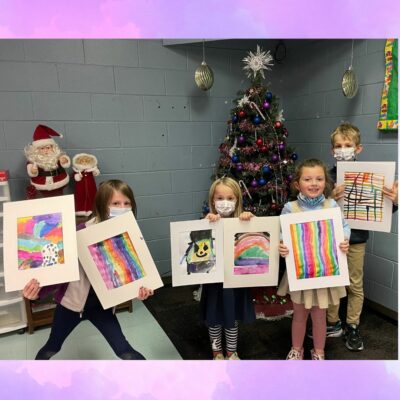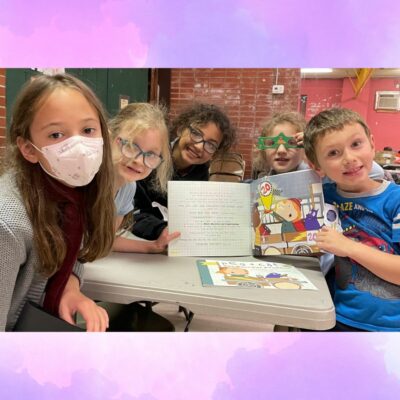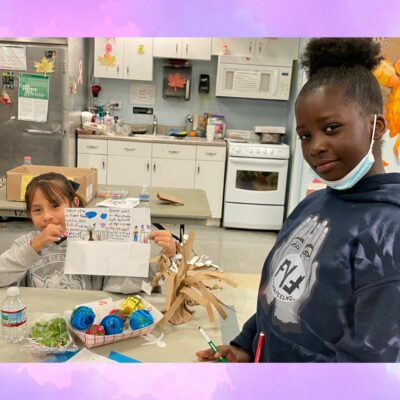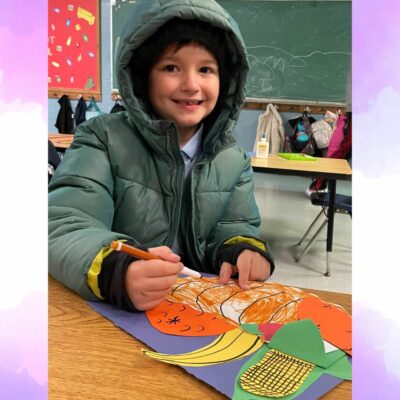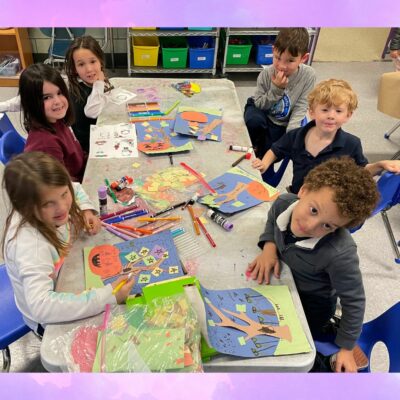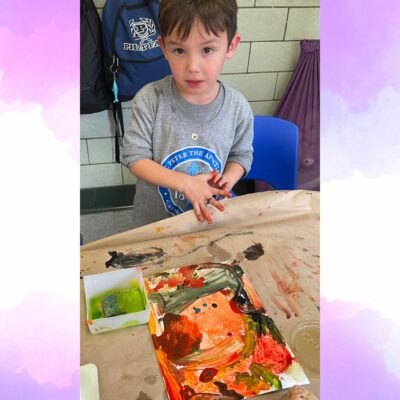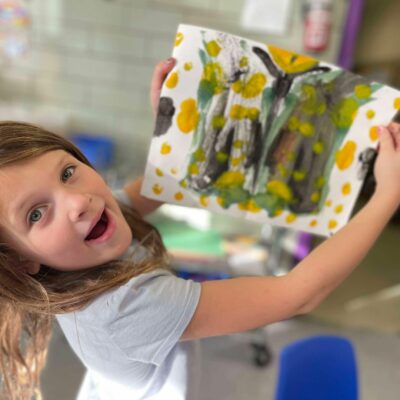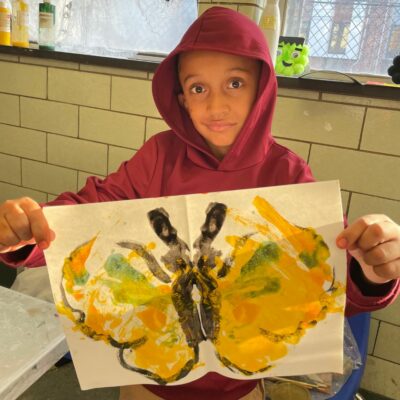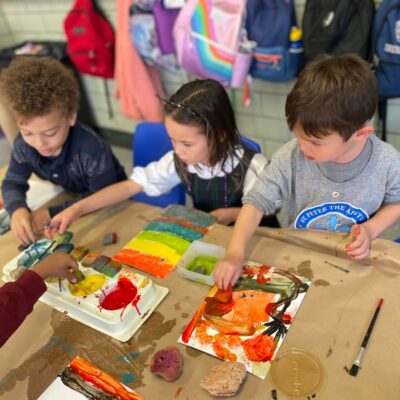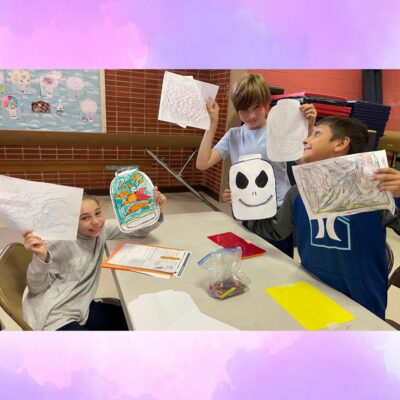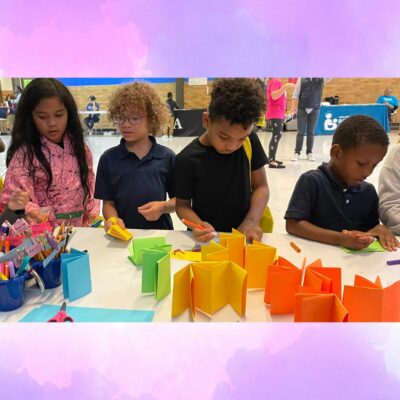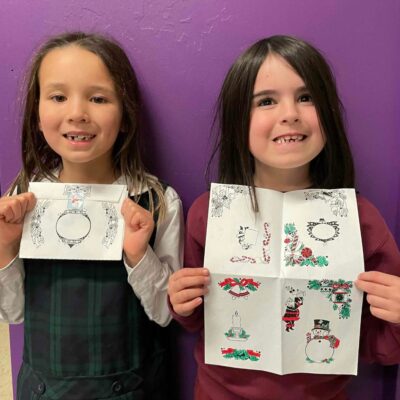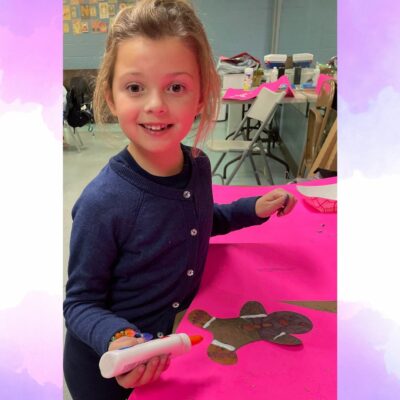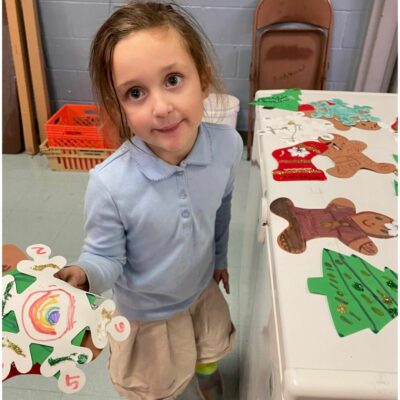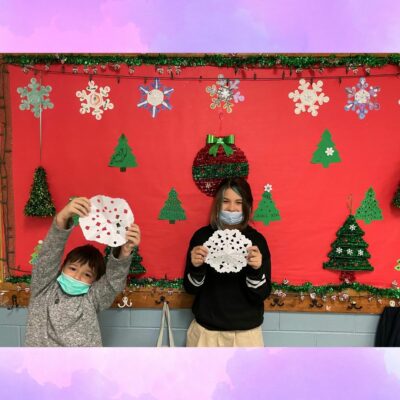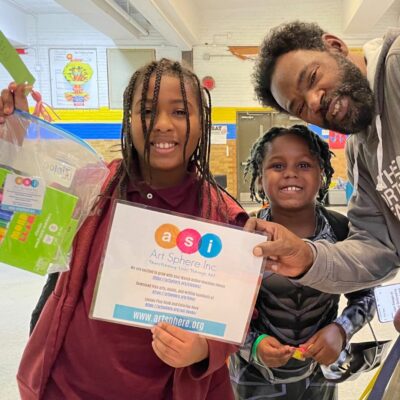 Check out our Fall Program highlights and pictures including: ASI's Literacy through Art origami bookmaking and bookmark projects at the Disston School Reading Promise Event; Dendy Recreation Center's Halloween Celebration making dinosaur bone crayon rubbings, Day of the Dead Skulls, haunted houses and monsters; Cione Recreation Center youth reading books, making houses and ornaments; Northern Liberties Recreation Center youth wearing 3-D glasses making tempera sponge and watercolor paintings; 12th and Cambria Recreation Center students making paper bag trees, books, ornaments and houses; and Shissler Recreation Center youth making NASA space projects, paper snowflakes and classroom holiday decorations. 
Feeling inspired and want to make art with your family?  
Join us on December 22 at 3pm at Dendy Recreation Center for a family friendly Winter Holiday Crafts Making and Art Material Giveaway and Christmas Celebration open to the public!

MLK Day of Service and Valentine's Day Events   
For adults who are looking for ways to give back on MLK Day of Service and Valentine's Day sign up for our online volunteer events to research musical instruments from around the world for our music website pages.  
On MLK Day of Service, Monday, January 16th, 2023 between 11 am and 1 pm EST you can join us live online for this event on Google Meets. Volunteers can research Black musicians, songwriters, and composers for our newest lesson plan handouts or research musical instruments. If you can't join us online, you can use our app to research instruments from around the world and submit your work at any time of the day or week. 
On Valentine's Day, Tuesday, February 14th, join us here anytime between 6:30-7:30 pm EST and fill out our Microsoft form or email volunteerwork@artsphereinc.org with questions. 
For those who love social media:   
Learn about how you can celebrate ASI's 25th anniversary by being a social media ambassador and help us share our free lesson plan books including our latest featuring Black Musicians. 

Hazuki Ishikawa
"Through volunteer activity at ASI, I had opportunities to collaborate with others and enhance my animation/motion design skills. The ASI community is always positive and gives me constructive feedback about how we can best serve the community. I appreciate my chance to be a member of ASI."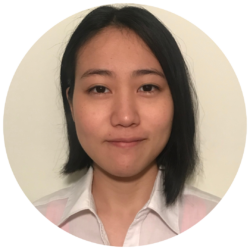 Animation Team
Christie Germans
You can become a member of our staff to help us in the classroom. Read about the experiences of volunteers with our organization and learn more about how to get involved.
YOU can be a part of Art Sphere's mission in "Transforming Lives through the Arts." Art Sphere provides FREE art instruction and supplies to inner-city youth who often have fewer opportunities to take art classes. Here, they learn how to creatively solve problems and express themselves. By donating here to our local Philadelphia organization, your money will go right back into the community. Thank you.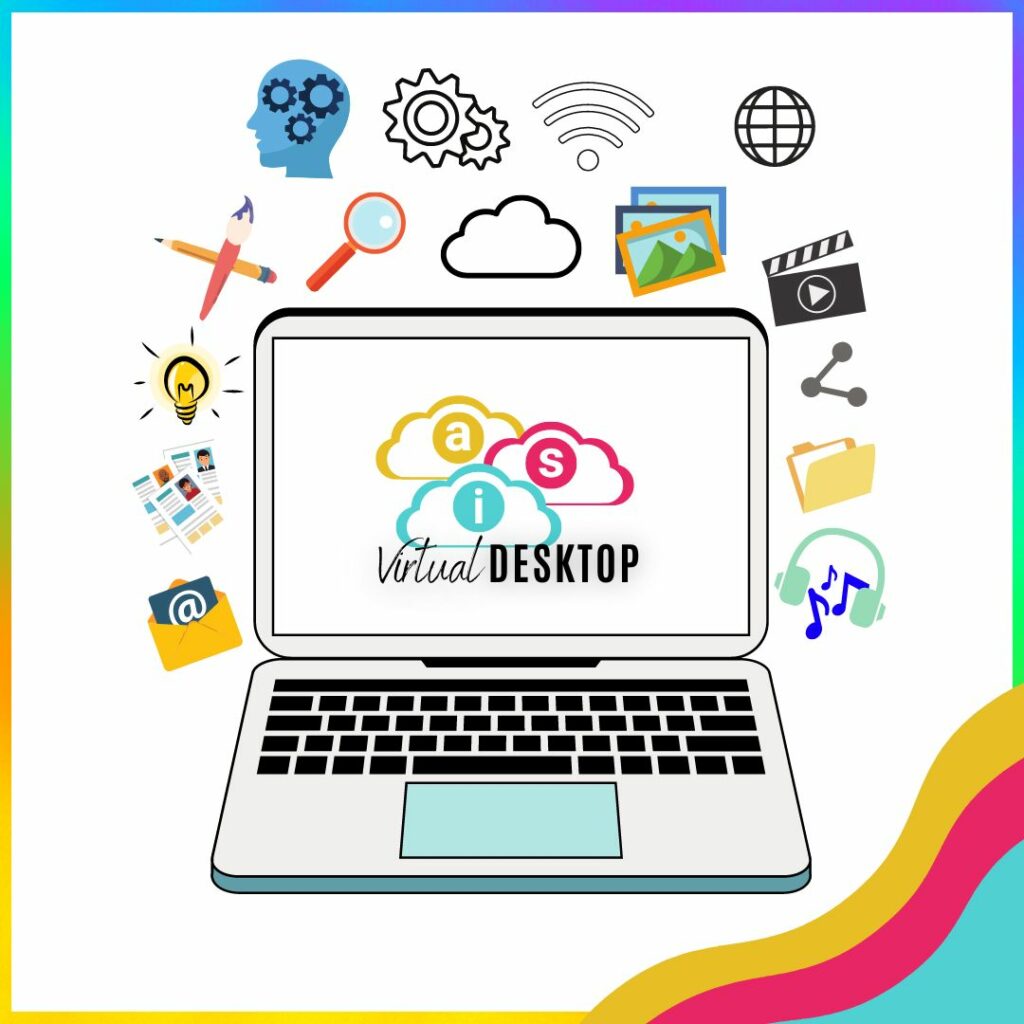 Have fun writing music lyrics and scores as well as illustrate and write books using the ASI Virtual Desktop.
Want to go deeper into musical instruments and learn about the history and culture that has influenced what we have listened to in our Music History series. Check out our newest video about the History of the Piano or learn Music through Technology with Art Sphere. 
We would like to take a moment to thank our partners, communities and The Presser Foundation, The Genesis Inspiration Foundation, The Joseph Robert Foundation, PSAYDN, The Greater Philadelphia Cultural Alliance and the Pennsylvania Council on the Arts for supporting Art Sphere Inc.'s mission. 
. . . and that wraps up this edition of the Art Sphere Bulletin. Thank you so much for reading our update this quarter. Be sure to follow us on social media for more fun activities!
We would be honored for you to share our free arts projects by forwarding this email address to your friends, family and colleagues. Let them know they can receive our newsletter by sending a blank message to: ARTSPHERE-ANNOUNCE-L-subscribe-request@lists.psu.edu