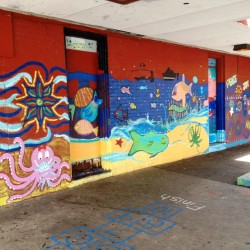 Empowering and Healing the Mind, Body and Spirit Through Art.  Art Sphere Inc. works with communities to promote individual and civic empowerment through art education.
By building partnerships with schools, recreation centers and social service organizations in underserved neighborhoods, we provide high-quality art instruction to build skills, introduce youth to new technologies in art making and increase literacy.
As Action Allies, ASI works towards promoting a safe space and healing environment for all people. ASI follows an  Operating Philosophy.
Learn More about ASI: