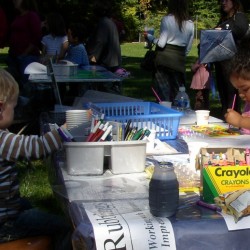 Our Community Art Events have proven to be popular with participants of all ages, families, and educators alike.
We thrive on promoting a love of learning through the arts!
Art Sphere Inc. engenders intergenerational neighborhood learning and encourages the pursuit of knowledge that is valued in the community with: Public projects such as murals, clothesline art shows, gallery exhibits, neighborhood arts festivals, art exchanges with other cultures. Parents, grandparents, aunts, uncles, siblings and neighbors who are welcomed into traditional art educational environments – in programs ranging in length from one day to a full academic year.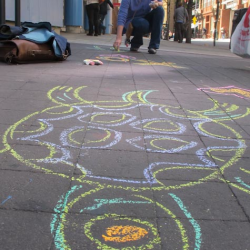 Art Sphere, Inc. makes neighborhood agendas meaningful, engaging, and fun!
We assist participants in creating take home art projects that will serve as a reminder of the important lessons they learned that day.
Themes at various fairs have included: Neighborhoods and Business Associations, Streets and Safety, Healthy Living, Freedom and Responsibility, Volunteer Today, Joining your Local Neighborhood Association, Becoming a Public Library Patron, Park Recreation Equipment, and School Fundraising programs.