Our board members share a strong passion for the arts, for supporting worthy causes, and for enriching communities.
They seek to create brighter futures for youth through the arts, and are people who see the importance of meaningful education and motivation through hands-on activities. Without them, Art Sphere Inc. would not be possible.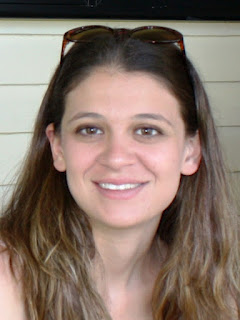 Erica Bettwy
President, School Social Worker, Fairfax County Public School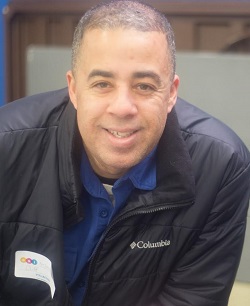 Cliff Price
Systems Manager, Exelon Corporation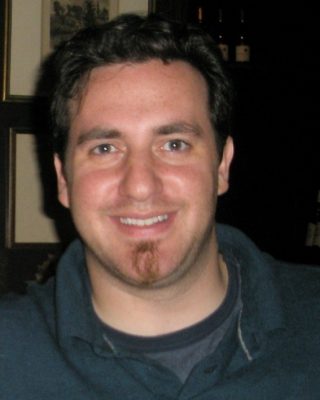 P.J. Hakim
IT Advisor, Law Firm IT Manager, Foley Hoag LLP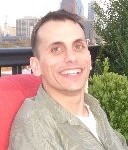 John Groenveld
IT Advisor, Associate Research Engineer, Penn State Applied Research Laboratory

Subrata Mukherjee
Director, Product Strategy & Innovation, Fleetcor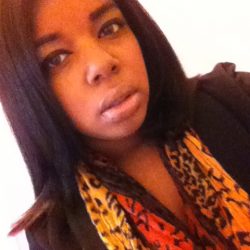 Tiffany Mercer-Robbins
Communications + Creative Design Manager, AIA Philadelphia and Center / Architecture + Design, Founder and CEO The Mercer Suite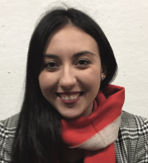 Ashley Fry
Researcher Fors Marsh
Kristin Groenveld
Kristin is a graduate of the University of Arizona with a MFA in painting. She completed a teaching certificate program at the University of Phoenix and received her BFA in painting from Tyler School of Art. She has extensive experience working with diverse cultural and ethnic populations and constructing curricula around a variety of mediums, such as  painting, sculpture, printmaking, drawing, murals, and photography.
Kristin brings well-respected art education to after school programs and public school classrooms, working closely with teachers and administration at schools and community sites and with professional artists. She develops multi-disciplinary art based programs that support circular goals and promote self-esteem in youth.
As ASI's Executive Director, Kristin is responsible for designing and managing the programs. She also recruits, trains, and supports the participating teaching artists. In addition, as an artist herself, she participates in exhibitions and teaches art exchanges, conflict resolution classes, and mural projects at various program sites. Goals for the  upcoming year include building and streamlining ASI's info-structure, and further diversifying its programs.
kristin@artsphere.org
Erica Bettwy
As a social worker, Erica is dedicated to the idea of empowering people to make individual changes that are needed for future success.
"Art Sphere's mission of 'Empowering and Healing the Mind, Body, and Spirit Through Art' is directly linked to the core values of social work. Although I work individually with children and adolescents, Art Sphere addresses and improves neighborhoods through a community social work perspective. Serving as ASI President, I encounter opportunities that allow me to contribute to these worthy efforts."
Erica is currently a resident of Washington, DC, having also lived in both Northern VA and New York City.  She works as a school social worker for Fairfax County Public Schools in a Specialized Service Site for students with emotional and behavioral disabilities.  Erica moved back to the DC Metropolitan area after obtaining her Masters Degree in Social Work from Fordham University while working at a special education school for students classified with Emotional Disabilities.  She completed internships at the school, as well as a group home for court-adjudicated juveniles. After completing her Bachelors Degree in Psychology from George Mason University,  Erica relocated to NYC as a Lasallian Volunteer, where she worked and lived in communities with the De La Salle Christian Brothers. Erica is currently a resident of Northern VA, having also lived in both New York City and Washington, DC.
Erica has always been interested in the arts, having studied darkroom photography throughout high school and college.  She has collaboratively worked in schools with art therapists, and continues to use art as a technique and non-verbal medium in counseling sessions.
P.J. Hakim
P.J. graduated from La Salle University in Philadelphia with BA's in Communication and English.  He then moved to Los Angeles where he worked as the IT Manager of a marketing firm. From Los Angeles, P.J. moved to Washington, DC and then Northern VA, where he currently resides.  P.J. currently works as an IT Manager in a law firm in Washington, DC.   P.J. has many social connections in Philadelphia and makes frequent visits to the area.
John Groenveld
Having participated in several Art Sphere Inc. events since its founding over a decade ago. John serves as a board member because of first hand experience in ASI's positive impact on communities.
"ASI is a modest non-profit which "punches above its weight" by collaborating with other groups and organizing the grassroots leaders in neighborhoods."
groenveld@acm.org
Subrata Mukherjee
Subrata Mukherjee has experience as an engineer, marketer, and product manager in various high tech sectors. His background includes a MBA and a BS in Electrical Engineering from Cornell University.
He is interested in the opportunity to work with Art Sphere because he believes the organization is a worthy cause and will allow him to offer his preexisting skills while practicing and learning new ones. Subrata offers Art Sphere a strong blend of technical and business knowledge, as well as strength working as a team member.
Cliff Price
A trained Drexel electrical engineer, longing to do something more. One day, Cliff joined a dear old friend at ASI for a MLK Day event at the Fishtown Rec Center.  It's history, from there… I've always wanted to do more, to help people, and now I've found my conduit.  With Art Sphere Inc., I am looking forward to many years of helping, learning, and doing.  Thank you for the opportunity to serve.
Tiffany Mercer Robbins
Tiffany is a freelance photographer that resides in the Northern Liberties area.  She is currently working as the YMCA Assistant Supervisor in Childcare .  Tiffany graduated from Temple University with a BA in Journalism and a concentration in Magazine.  Tiffany is a motivated individual who enjoys giving of her time and wants to be a positive role model for those interested in arts.
Advisory Board
Advisory Board Members assist Art Sphere Board Members and offer their input and specific talents to enrich Art Sphere's overall mission of engaging the creative in communities, empowering neighborhoods to explore the positives in peoples' lives, and healing the mind, body and spirit through art!
Talk with a Board Member
Hear our latest Board Meeting live- listen in on a freephoneconference.com board meeting:
We are currently looking for adult participants excited to share their knowledge or creativity with others. Get involved by volunteering, becoming a future partner, or a board member. We would enjoy an opportunity to learn about your talents and get to know you better.
You can also help us further our web design or meet other leadership needs here. Email us a request for more information, a personal tour of a project site, or to check out our office and learn more about us.
We look forward to helping you find new ways to… Express and share your creativity with others now!