Engage youth in
meaningful learning
For over 25 years, Art Sphere has always been responsive to neighborhood needs, whether it's a community cleanup or developing engaging art programs for toddlers to teens.
Now, with our robust virtual platform, we are able to customize a curriculum for teachers who are seeking creative and fun projects to supplement their academic lessons, in math, STEAM, music, literacy and more. More innovative lesson plans include: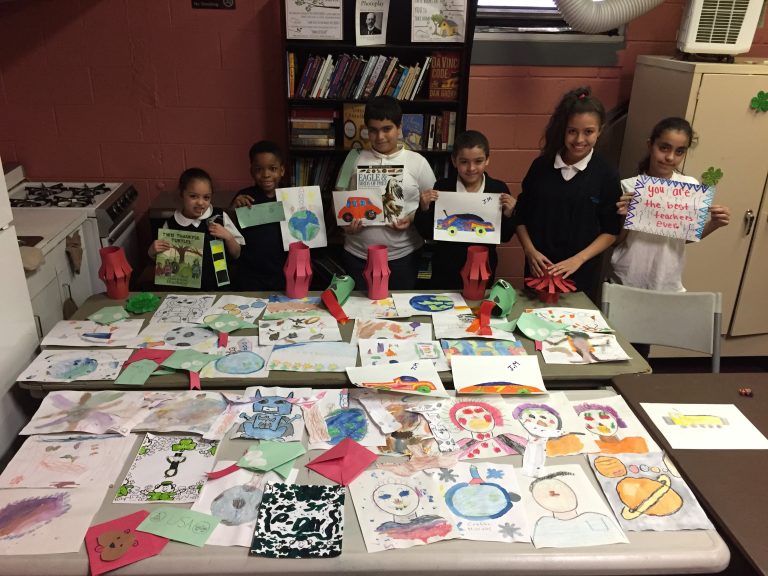 Collaborative Public Murals
Cross-cultural Art Exchanges
Nature Conservation Through Art
We also offer:
Free art materials and education tools in our blog, worksheets and downloadable book "Creating Legacies through Art," created to help teachers and parents access high quality lesson plans and educate children
Collaborations on educational art festivals and events, providing demonstrations and hands-on instruction at block parties, holiday celebrations and community fairs
Partnerships with teachers and school districts, religious congregations, grassroots organizations, libraries, and community groups. We deliver a range of artistic and human services
Once we are able to resume onsite programming, we are looking forward to reconnecting with you through:
Free year-round art workshops in schools and recreation centers for youth 3-18 use art expression as a mechanism to weave in lessons on respect, tolerance, anti-bullying and health as well as help develop long-range skills for success.
Neighborhood clean-up events bring together youth and adults from all walks of life to beautify and restore public spaces, fostering pride in our communities. We bring art to seniors, veterans, and homeless populations who are dealing with issues such as suicide, anger, PTSD, and depression.