"Never doubt that a small group of thoughtful, committed citizens can change the world: indeed, it's the only thing that ever has."
Margaret Mead
At ASI, we have a consistently rotating group of volunteers and staff. Get to know a selection of our large staff ranging across the different teams of our organization!
Administrators

Administrators help to run the office and keep everyone on the same page. They send out information to the organization, reach out to people, and help each team with tasks where they can.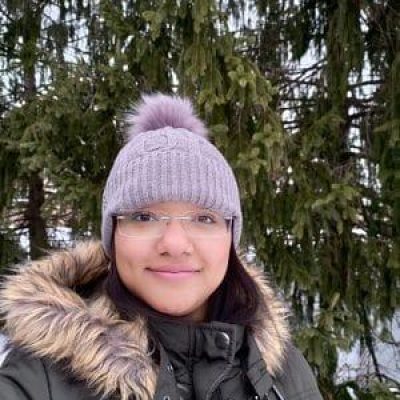 Ana Bim
Assistant Director

Tasks IT activities: Leading the IT Team guiding them through the projects and their activities, conducting 
improvements in the ASI's Onboarding process and projects, working with the director to coordinate and supervise daily activities, planning and implementing new programs, tracking programs progress, ensuring internal policies, assisting co-ops/volunteers with technical issues and new applications, onboarding new co-ops/volunteers, creating tutorial videos, and managing Microsoft 365 users' access. Social Media activities: creating content on Facebook, Instagram and Twitter, making designs in Canvas, collaborating and promoting ASI's projects, supporting the handout's group, supporting members of the team, and designing handouts. General activities: collaborating in surveys, and researching for ASI's projects.
Hobbies Watching movies and series, travelling, walking, cooking, spend time with friends and family.
I joined ASI because… I wanted an opportunity to give back to the community using my IT skills and experience and I admire the ASI's purposes and work. I also wanted to gain more work experience.
Expertise

Computer Science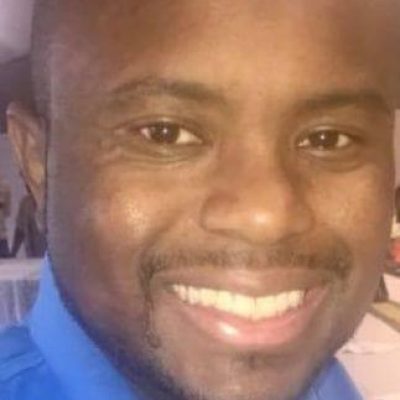 Andrew Phillips
IT Coordinator
Tasks Provide IT Support to staff and co-ops.
Hobbies Tech and Sport
I joined ASI because… To aid in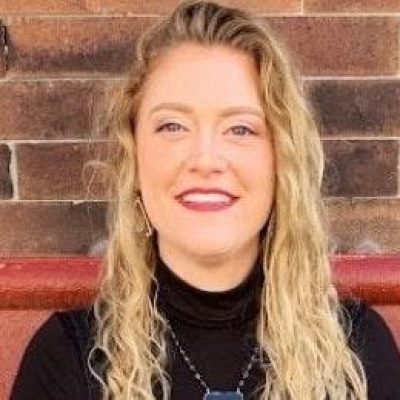 Amanda Hall
Executive Assistant

Tasks Onboarding, offboarding, organizing, formatting working documents, recoccuring meeting coordination/scheduling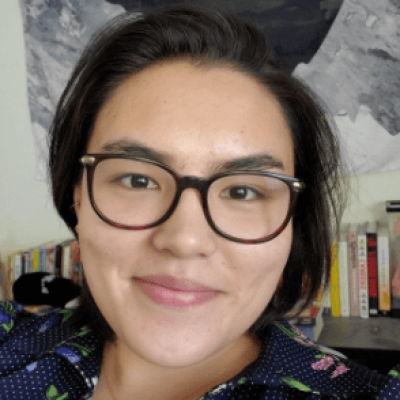 Sam Park Young
Volunteer Coordinator
Tasks I manage the onboarding of new volunteers.
Hobbies Reading, writing, cooking, and walking with my dog
I joined ASI because… I wanted to use my skills to help underserved youth and support art creation in the community.
Expertise Psychology and Sociology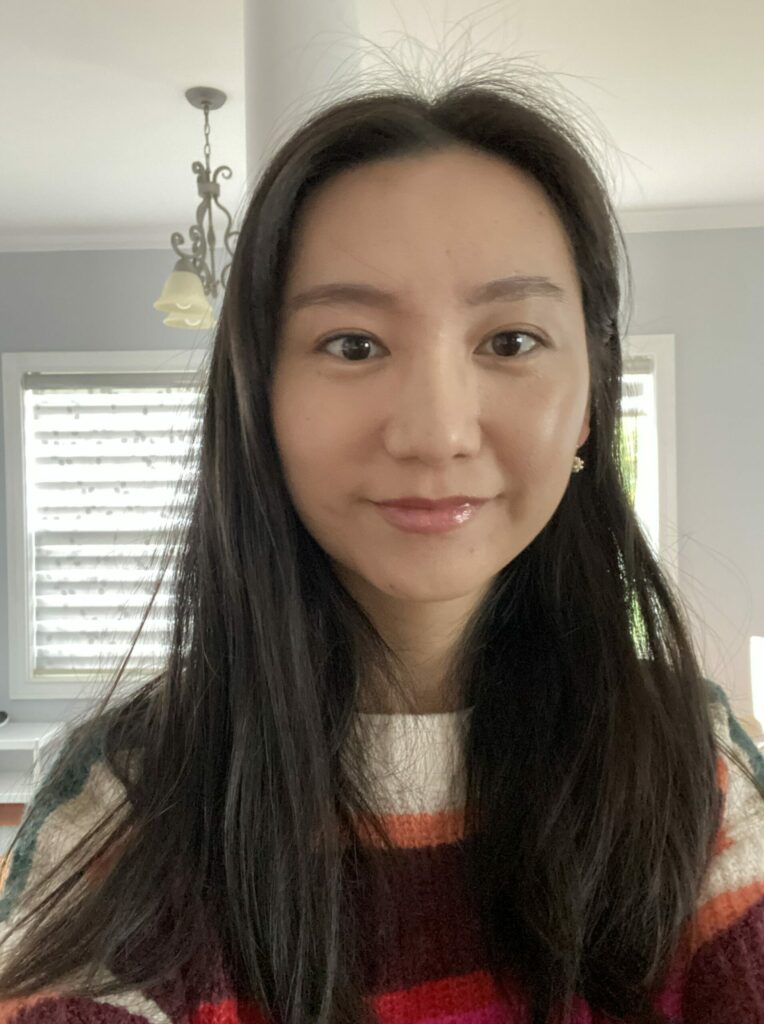 Fei Yuan
Coordinator
Tasks Coordinator team
Hobbies Travel
I joined ASI because . . . I was a teacher, would love to volunteer in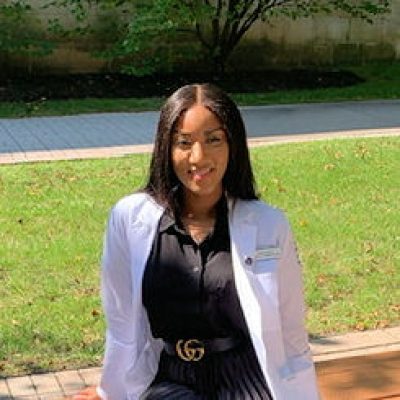 Nadara Bacon
Office Assistant
Tasks Mini projects needed for launching on the website
Teachers
Teachers make ASI a fun learning experience for everyone. They make lesson plans, lead live sessions,
and share their expertise.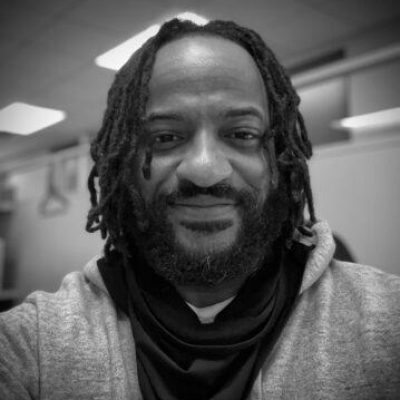 Benjamin Ruff
Teacher
Tasks Teach Art Classes
Hobbies Photography
I joined ASI because . . . I originally was looking for Grant
Writing experience. The opportunity to teach a class was brought up to me, and I decided to contribute in that capacity instead.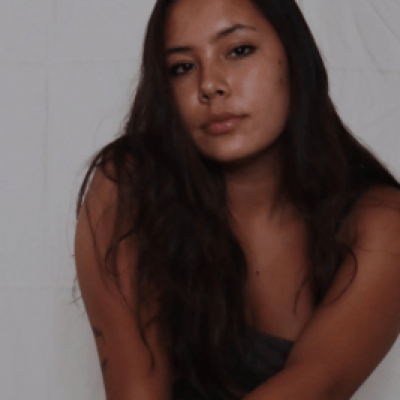 Jedidah Groseclose
Art Teacher
Tasks 

I writ

e art 

curriculums

for students ages 8-12 and instructional videos for our YouTube channel.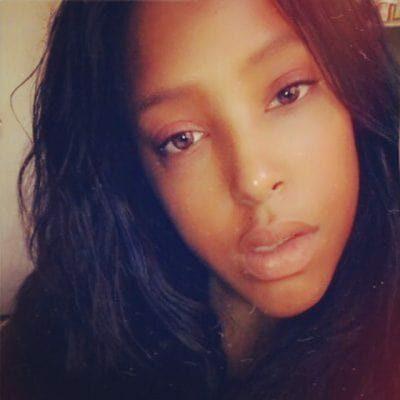 Kristen Rucker
Art Teacher
Tasks teach kids in person and online while incorporating knowledge of art.
I joined ASI because… I really love
the organization's mission and their approach towards teaching with a focus on creativity. Art has always been a big part of my life given that I am an Interior Designer.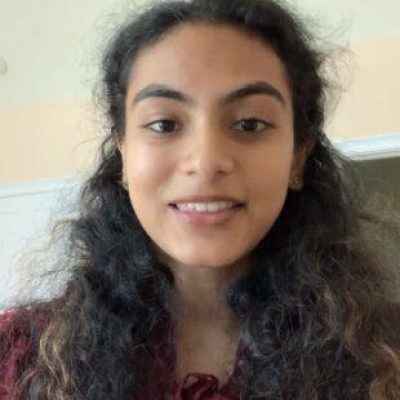 Shika Veera
Teacher

Tasks Human body lessons and Health webpage assistance
Hobbies Human body lessons and Health, webpage assistance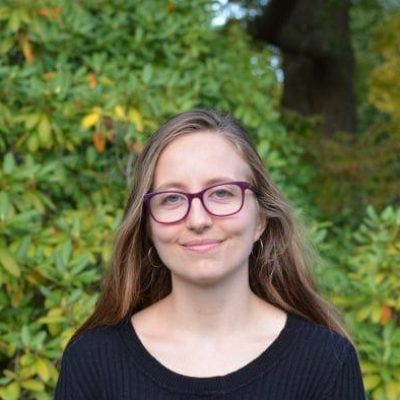 Sophie Najjar
Teacher / Designer
Tasks work on the handouts which allow for me to explore different subject material and find ways to

make that accessible to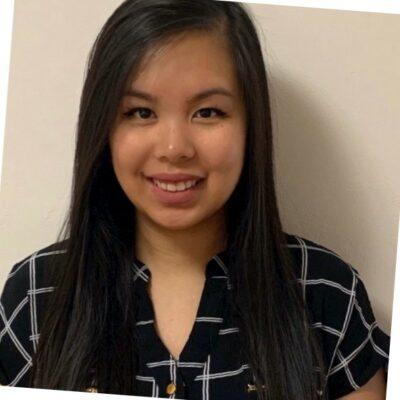 Yen Nguyen
Teacher

Tasks Teacher Team

Hobbies Knitting, embroidery, baking, going for a nice walk! 

I joined ASI because . . . I loved art
class as a child, and I wanted to be able to give children today the same awesome experiences!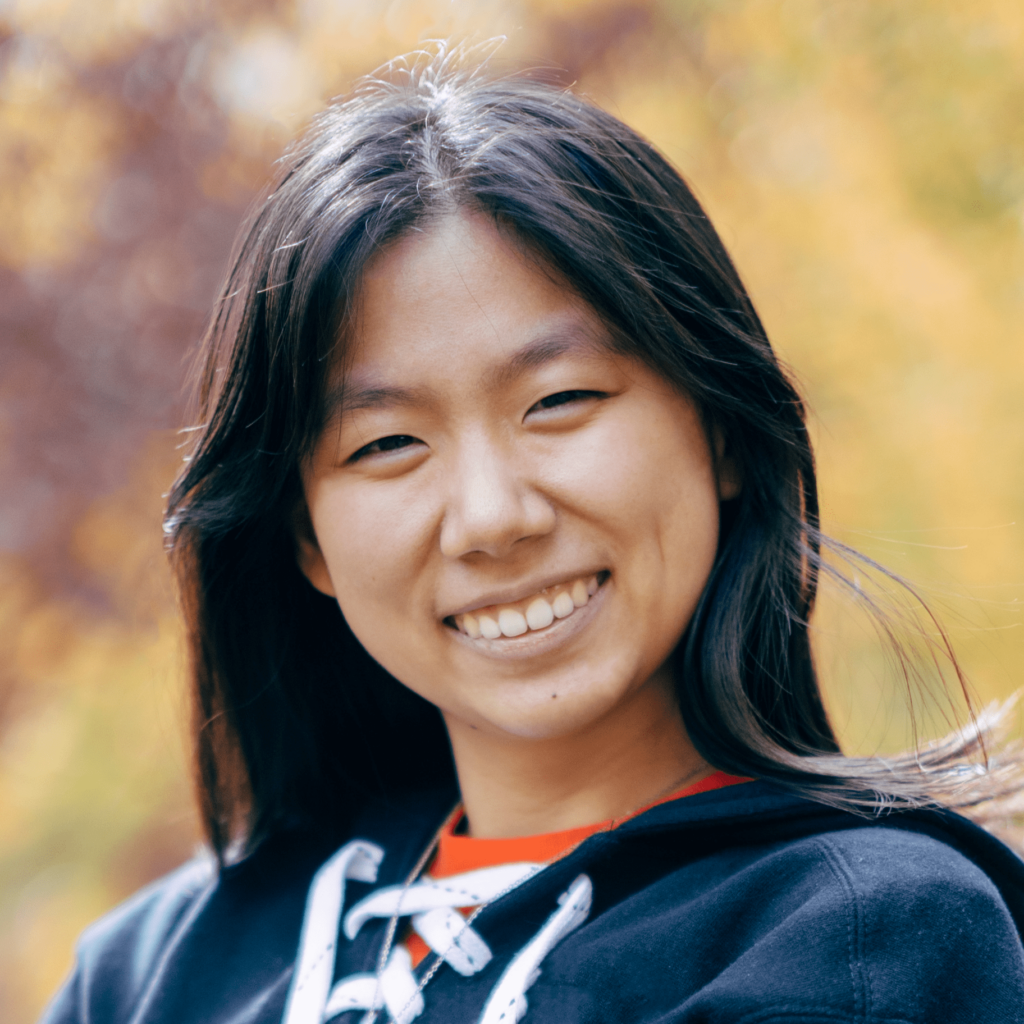 Leanne Chin
Teacher

Tasks At ASI I create handouts that can be used and printed for free to teach children about how to make their own crafts, learn about music,
national holidays, and so much more!
Hobbies Yoga, Dancing, Reading
I joined ASI because . . . I joined ASI because their initiative to use the arts to help educate communities and young children within Philadelphia's community. I've always wanted to help young childhood education while using my skills in design to contribute!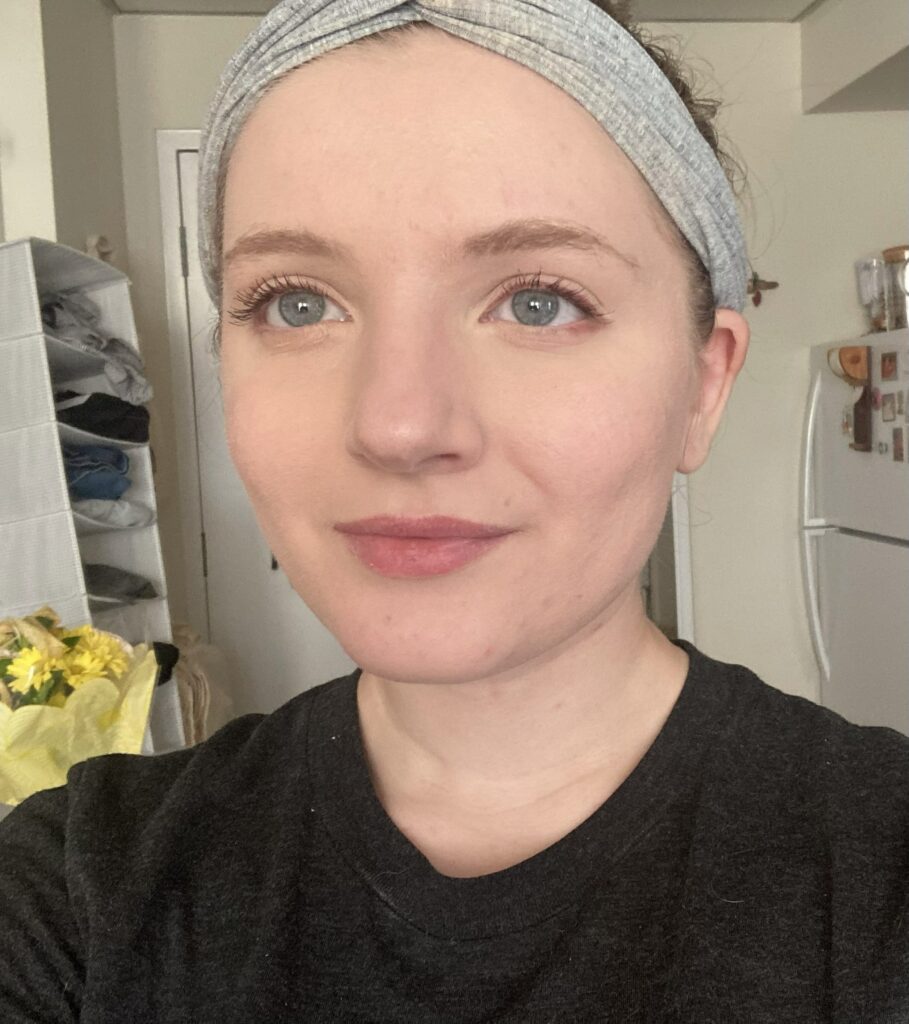 Anjali Karustis
Tik Tok Art Teacher
Tasks create art content for ASI's tiktok account
Hobbies drawing, painting, embroidering, reading, thrifting
I joined ASI because . . . I wanted more experience with creating content for an account other than mine, and to help them grow their audience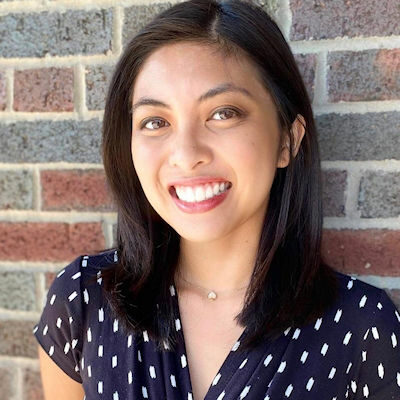 Rainamei Luna
Remote Music Applications Administrator
Tasks I help review music technology apps and teach about them to schools

.

Hobbies Board games, Spending time with my dog, Rock Climbing, Scuba Diving
I joined ASI because…ASI's mission strongly aligns with my own experiences and teaching philosophy. It is a great community that advocates the importance of the arts for everyone.

Expertise Music Education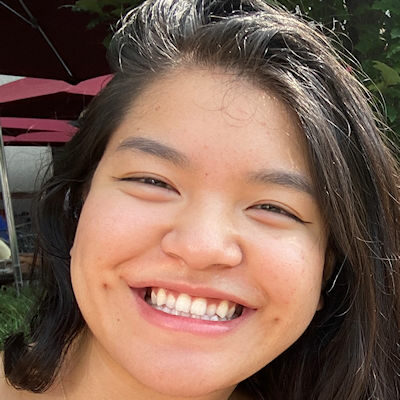 Jasmine Thawesee
Art Teacher
Tasks Teach Art
Hobbies Tennis, karaoke/singing, drawing, painting, guitar, cooking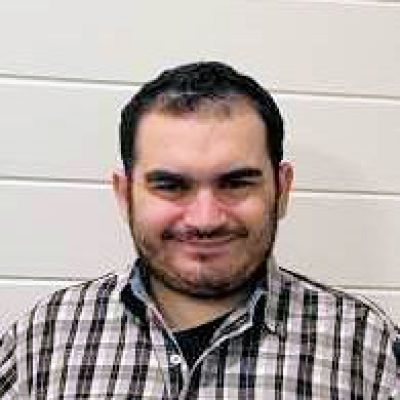 Zachary Dornfeld
Music Teacher
Tasks Teach music to students
Hobbies Performing and producing music, video games, computer, watching sports, videos and movies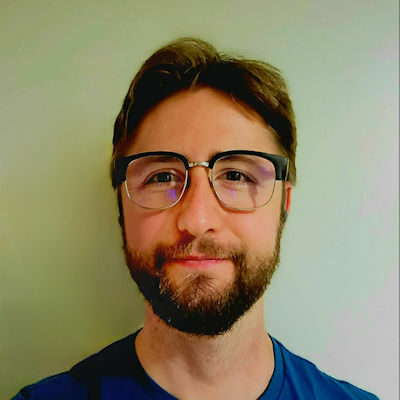 Ian Rictor
Remote Music Teacher for Online Programs

Tasks Create music and music technology educational content and lesson plans.
Hobbies Hiking, Biking, Reading, and Writing
I joined ASI because…  I strongly believe in equitable access to music education and technology, so I want to introduce students to free open-source technological resources (ex. Musescore, Audacity). My goal is to teach kids music fundamentals and show them how to use these resources to explore and create their own music.

Expertise Music Technology and Applied Composition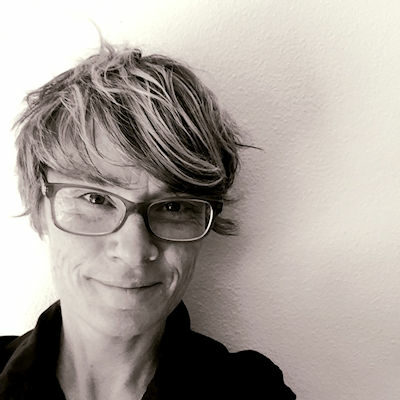 Christie Germans
Entrepreneurism Teacher
Tasks Provide guidance on small business ownership, create videos and handouts, and more!
Hobbies Photography, writing, art journaling, travel, and spending time with friends and family
I joined ASI because… I want to make a difference in the lives of our young adults and kids

Expertise  Business, instructional design, DEI, art, photography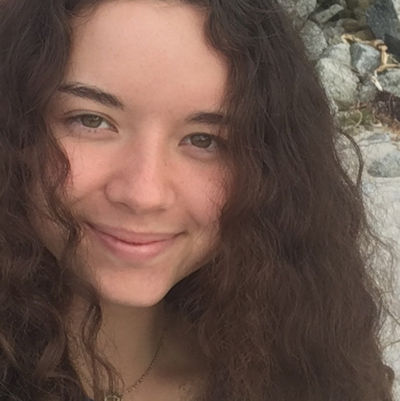 Linda Hayden
Remote Art Teacher for Online Programs

Tasks Create Art Videos Online
Hobbies Painting of course, baking, watching movies, hiking, playing guitar
I joined ASI because… I want to inspire others to love Art as much as I do!

Expertise  Major: Art Studio Minor: English
Video Editors and Animators
Video Editors make lessons visually appealing. Their work typically sees them editing lessons to be brief, informative, and interesting for kids. Animators help to make ASI more interactive. In addition to helping with videos, they also help to make the site more interesting with the help of animation.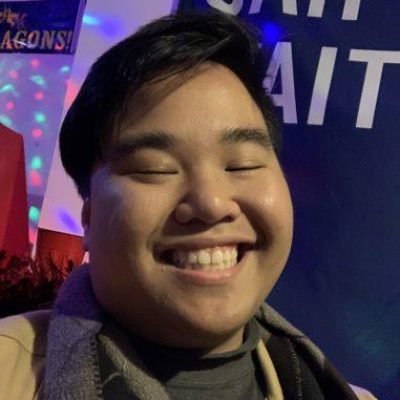 Miguel Geniza
Video, Sound, and Animation

Tasks

I create various sounds to incorporate into animations as well as some music education videos.

Hobbies

I love to hang out with
friends, dabble in videogames, make music, and explore different hobbies! 
I joined ASI because…

I chose to join ASI first as a co-op, but after finding another position, I found myself liking the message they give to the community; the idea of spreading art as a way to unify all of us and explore creativity is really great. I decided to be a volunteer and assist them in their craft.

 

Expertise

Computer Science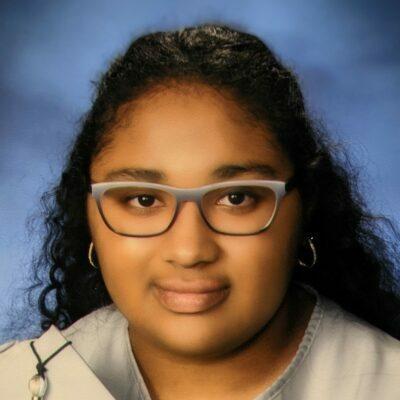 Victoria Sanua
Online Video Editing Manager
Tasks Edit videos as well as assist/manage other video editors with editing process
Hobbies Playing video games,
editing gameplay videos for my sister's YouTube channel, and just doodling
I joined ASI because . . . I chose to join ASI because I wanted to improve my editing skills as well as gain experience in a managerial position and just meet new people!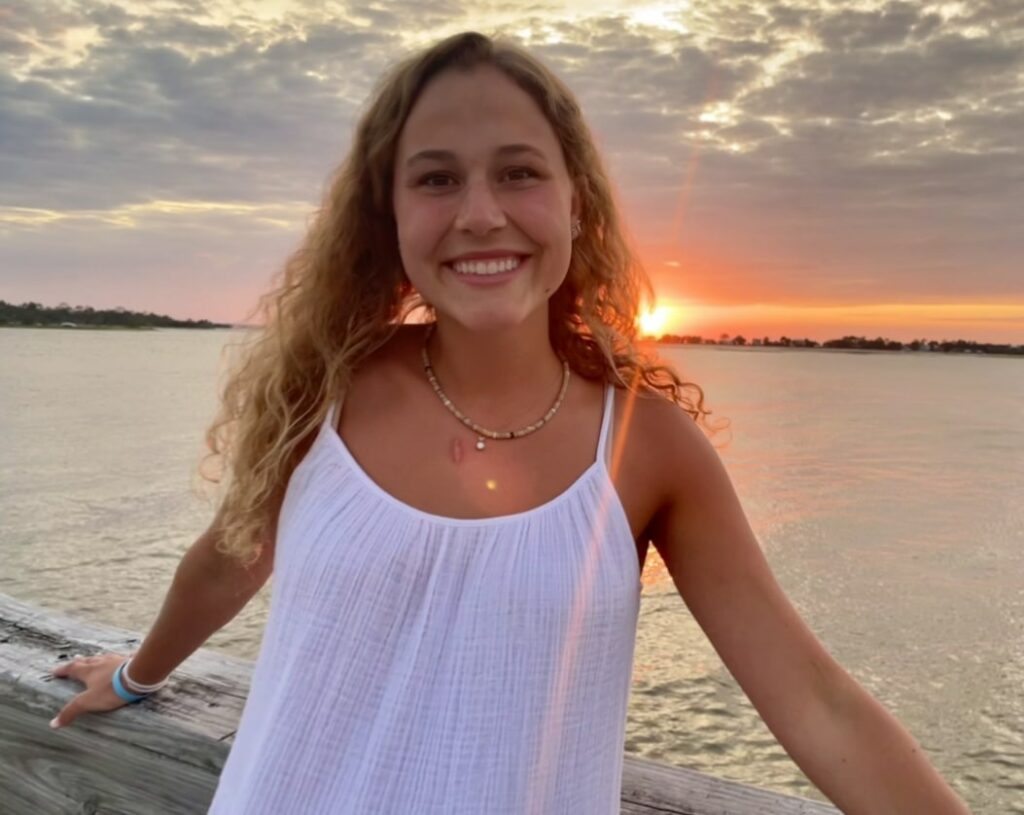 Ryan Klingensmit
Video
Tasks My role with ASI is to caption the YouTube videos to make sure they are accessible to all who use them.
Hobbies Gaming, hip hop dancing, manga/anime
I joined ASI because . . . I was introduced to ASI in my Intro to Art Therapy elective at Temple, and I admired their mission to make the community a better place through arts programs. I personally have a passion for accessibility, so seeing that they had a volunteer opportunity that I am able to do virtually was right up my alley!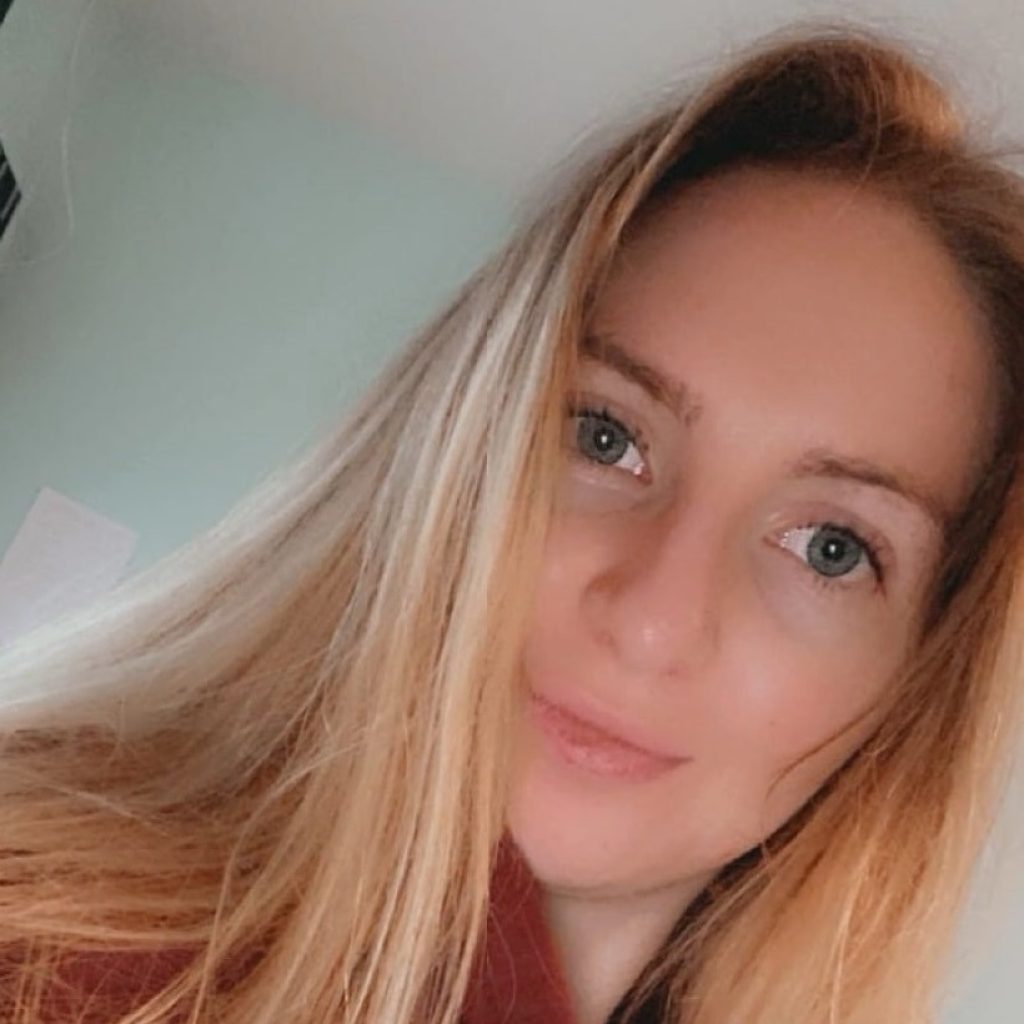 Kayla Emmer
Video Editor
Tasks Edit videos for the Website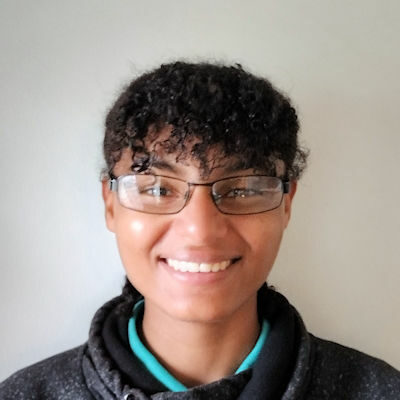 Ashly Laureano
Story Animator

Tasks Create animations for ASI's YouTube/TikTok accounts.
Hobbies Some of my hobbies include drawing, playing guitar, and skateboarding.
I joined ASI because…I discovered your application on LinkedIn seeking animators, and I wanted to take advantage of the opportunity to use my skills in animation to help out.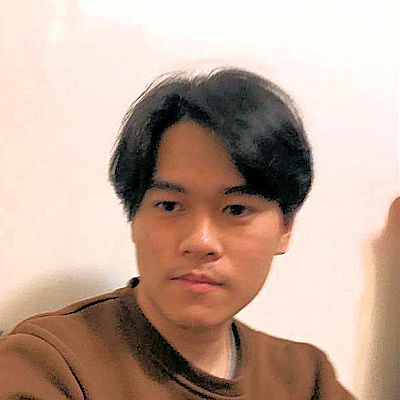 Voa Sin Giuong
Story Animator 

Tasks Art Teacher
Hobbies Painting & drawing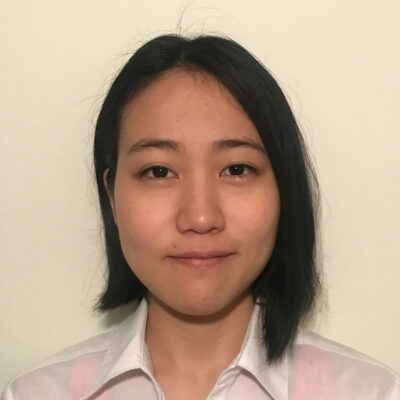 Hazuki Ishikawa
Animator 

Tasks I'll make motion design/animation in After Effects, Illustrator, Photoshop, and Cinema 4D.

Hobbies I love cooking.
I joined ASI because… I want to contribute to helping people through my animation skill and collaboration work.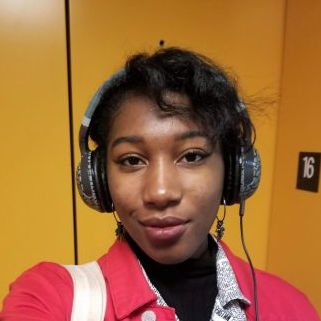 Kai Snowden
Video Editor 

Tasks Create videos for music history series.

Hobbies Studying history,
multimedia art, skateboarding, gaming.
I joined ASI because… I wanted to be apart of an enriching education program and encourage students to aim high and pursue a life worth living.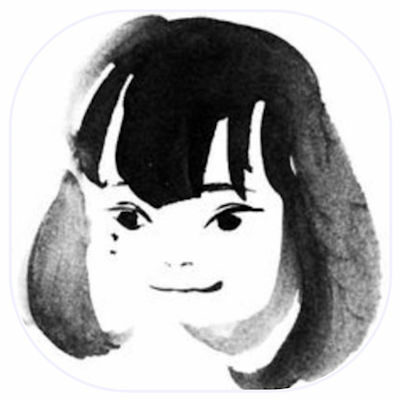 Sakura Hoshi
Animator 

Tasks Animation

Hobbies Drawing, Reading
I joined ASI because… Because we can support students with art!
IT Support
The IT Support team helps staff members operate the systems of ASI. Aside from helping with troubleshooting, they also manage accounts for the company.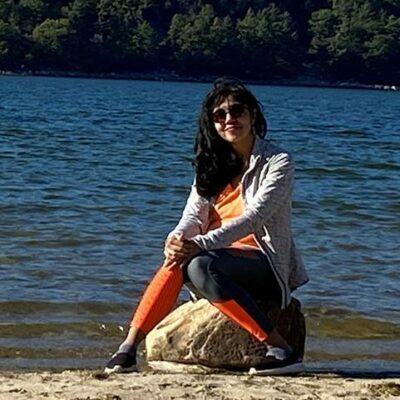 Anuradha Pawar
IT Support
Tasks IT Support
Hobbies Travel and Cooking
I joined ASI because… of the opportunity to do Volunteer work.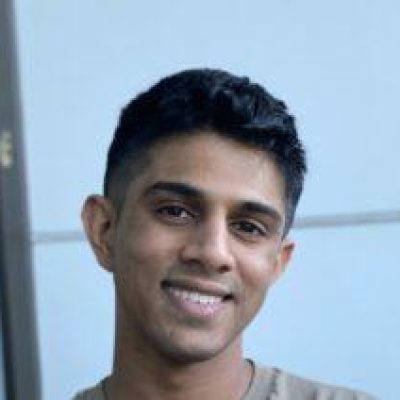 Asanka Nanayakkara
IT Support
Tasks Help make tutorial videos, assist users with O365 issues
Hobbies Travelling, trying new foods, watching new movies,
playing video games, exercising, SCUBA diving
I joined ASI because . . I wanted to use my skills to give back to a meaningful organization in the city and help people. Also wanted to meet likeminded people and work on a great cause!.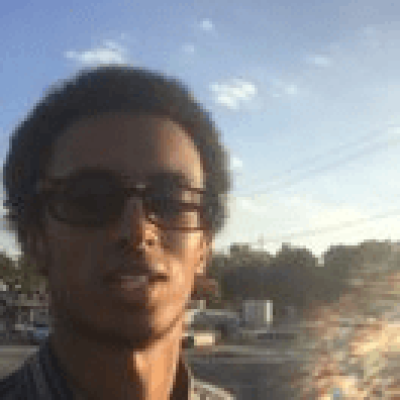 Dawit Belai
IT Support Technician
Tasks Assisting users with technical issues
Hobbies Playing Basketball, streaming the web, listening to
music
I joined ASI because… To build up new skills in information technology
Expertise Information Science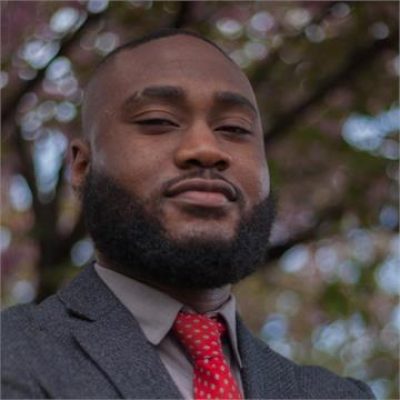 Deonte Wynn
IT Support
Tasks Currently I am new, so whatever they ask me to! Up until now I have been tasked with some cybersecurity assignments.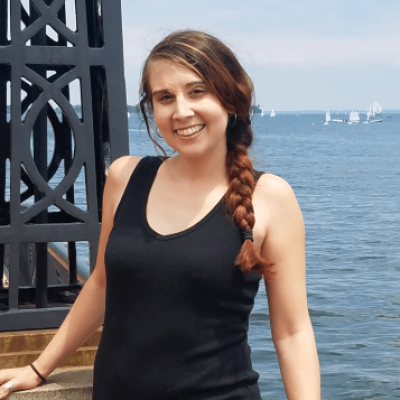 Jineva Byrne
IT Support
Tasks IT Support, Microsoft Admin
Hobbies Hiking, kayaking, napping.
I joined ASI because… I believe in the value of education, and ASI is
making huge strides to make it accessible to everyone. The entire team came together during the pandemic to provide educational materials to the community and that has been truly inspiring to be a part of.
Expertise Classical Languages, History of Science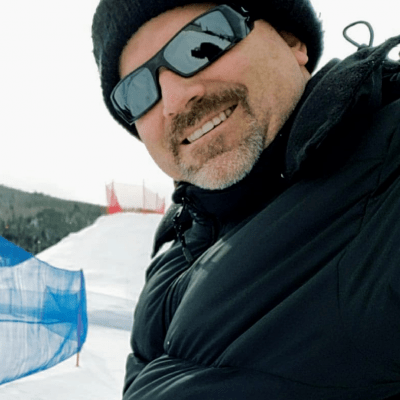 Josh West
Technologist
Tasks Assist with IT issues the ASI team may have.
I joined ASI because… I want to leverage my talents to benefit Art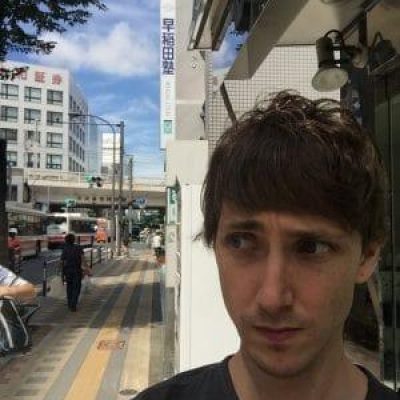 Michael Vranek
IT Support/ Web Designer
Tasks Assist volunteers with technical support, creating new users, on-boarding new volunteers, creating 365 tutorial videos,
anything else I can do to help out!
Hobbies I play guitar and keyboard and I also enjoy hiking and camping.
I joined ASI because… I enjoy helping people and working with technology. I also think ASI is a great cause and want to give back!
Expertise Recording Engineering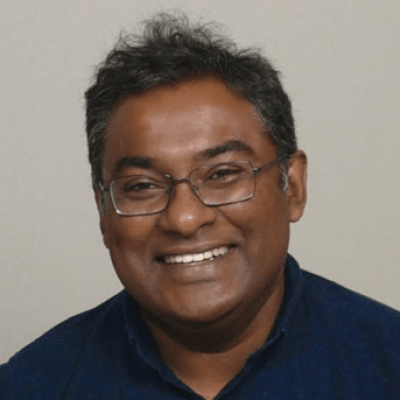 Praveen Lokanathan
IT Personnel
Tasks IT related stuff mostly
Hobbies Love reading technical stuff.
I joined ASI because . . . It is a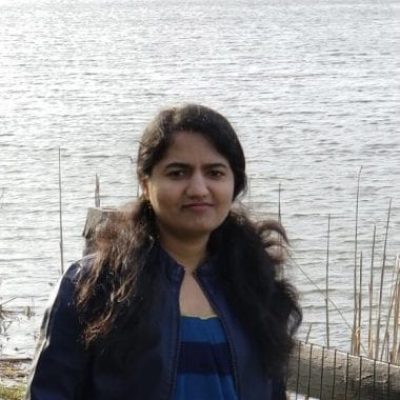 Rupali Walunj
IT Support/ Web Designer
Tasks Support users with Microsoft 365/Wordpress, help Web team with any issue or query, design handouts, and do 
research on different ASI projects.
Hobbies I love sketching, baking , travelling
I joined ASI because… I want help ASI achieve its goal and spread the ASI work while learning new things. I want to help in any way I can to make a difference and I am very happy to join ASI.
Expertise Computer Science, Engineering, and Science.
Russell Glidewell
Help Desk
Tasks Help Desk
Hobbies Playing video games, hiking, and spending time with my cats.
Hobbies Sports (watching and playing), hikes, reading, travelling
I joined ASI because . . . I wanted to help young ones who need a head start in life. I have had that in certain ways, and it has helped me tremendously. Everyone doesn't have those advantages, and I believe that it becomes our responsibility to give back so everyone has a fair chance at an opportunity to better their life.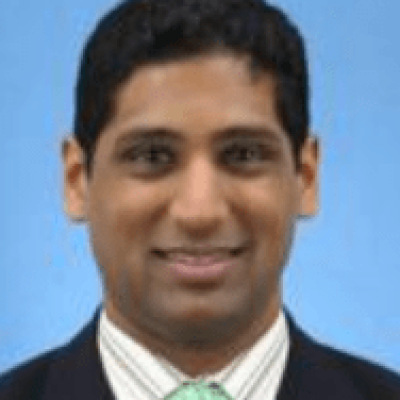 Sunil Gopi
IT Support
Tasks IT Support/Training
Hobbies Soccer, Business, Community Service
I joined ASI because . . . A love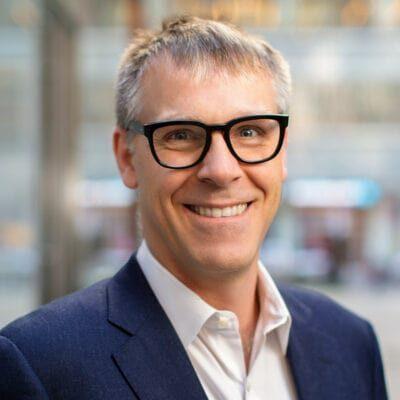 Thaddeus Pitney
IT Support
Tasks General support and advice related to technology, security and privacy.
Hobbies Electronics and 
computers, coding, information security and data privacy, photography, skiing/sailing/mountain biking, building things
I joined ASI because . . . Contribute to a good cause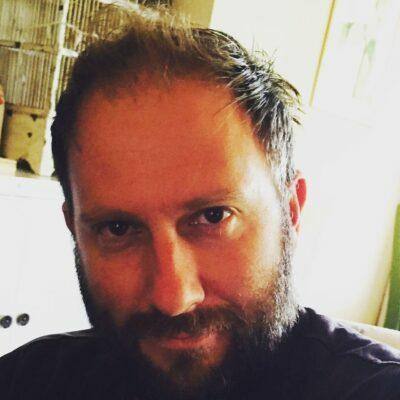 Timo Stander
IT Support
Tasks Implementation and management of Microsoft 365 Non-Profit plan. Conducting and controlling process, security,
information, IT capabilities, resources and activities. End-user support and technical advice.
Hobbies Computers, Golf, spending time in nature.
I joined ASI because . . . Art Sphere is such a diverse organization with people from all cultures and backgrounds. It is a privilege to use my skills to contribute towards Art Sphere's vision to inspire and transform young lives through art.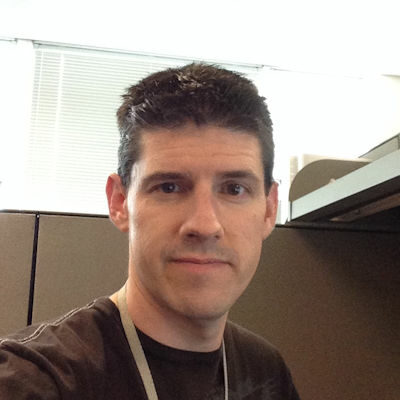 John Spicochi
IT Support
Tasks IT Support as requested
Hobbies Fiction writing, hiking, cats
I joined ASI because . . .I chose ASI because it looks like a great organization that does great work for the community and could use my skill set.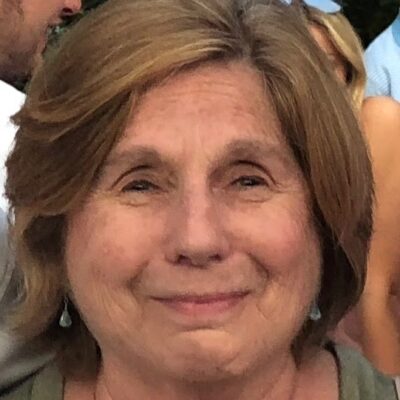 Barbara Turk
IT Support
Tasks IT Support as requested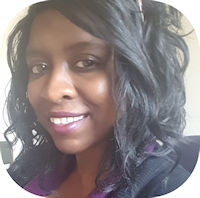 Ginger Crawford
Microsoft 365/Active Directory Admin

Tasks I help with the management of user accounts as well as contribute to other IT tasks as needed.
Hobbies Reading, traveling, archery, hula hooping, skating
I joined ASI because . . .I know the value of the programs provided by ASI, as I attended similar after-school programs when I was a child and enjoyed them immensely. This is my way to give back. 🙂

Expertise Bachelors in Communication, Masters in Social Work

Web Designers
Designers help to shape the image of Art Sphere. This includes making handouts, creating graphics for videos, and designing the website so everything looks just right.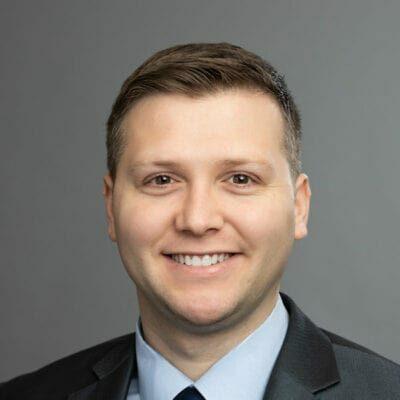 Ardit Hoxha
Web Designer/Developer
Tasks Develop web pages
Hobbies I like to juggle.
I joined ASI because… To give back to the community while I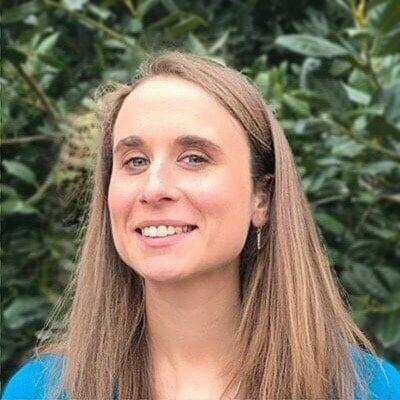 Elisabeth Maselli
Web Design Team
Tasks Volunteer on Web Design Team
Hobbies Running, music
I joined ASI because . . .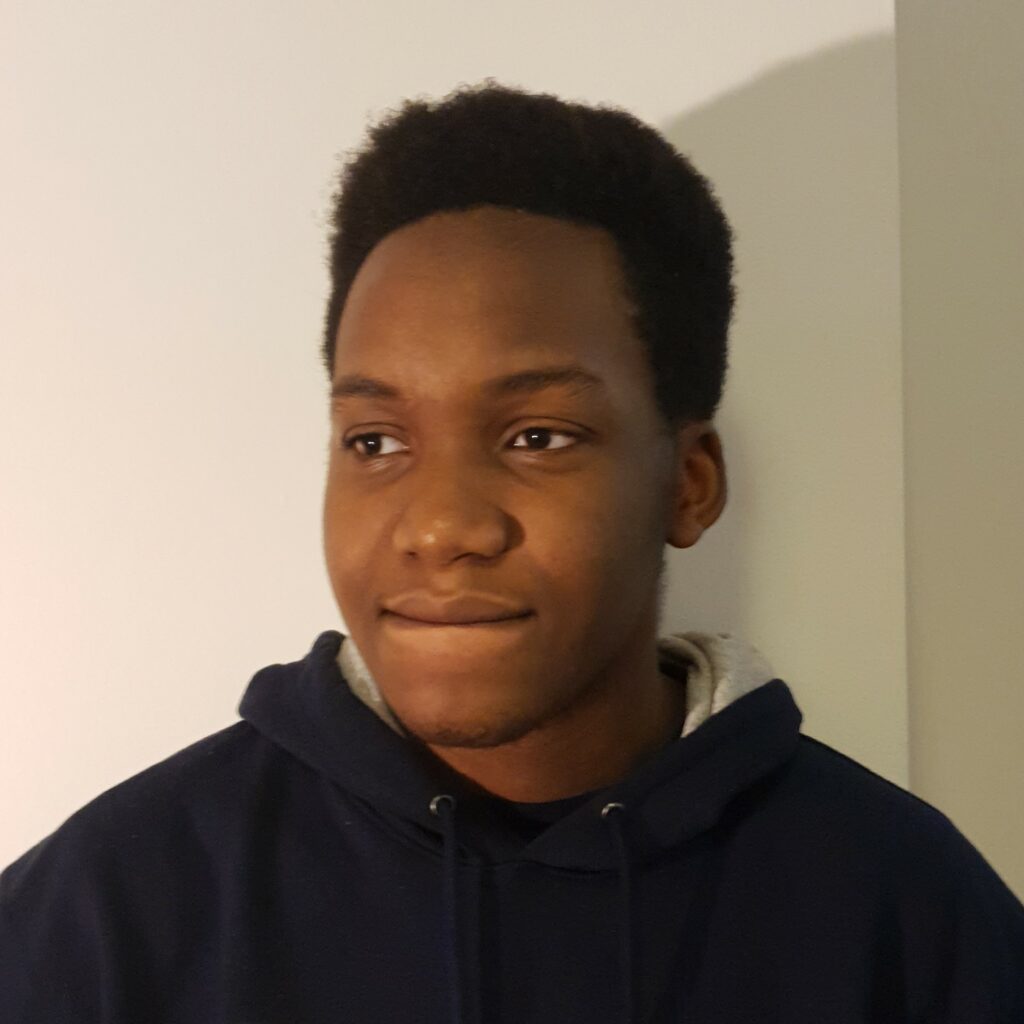 Nyemike Atoh
Web Developer
Tasks Help maintain the website, fix web pages and maximize our SEO scores
Hobbies I like going on walks, 
writing code, cycling
I joined ASI because . . . I worked at Art Sphere last year and really enjoyed my coop so I wanted to work here again
Guy Guckenberger
Web Maintenance
Tasks I maintain and update webpages as requested using Elementor, HTML, and CSS
Expertise HTML/CSS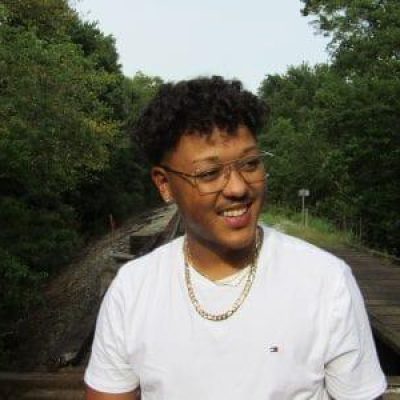 Iain Shand
Web Designer
Tasks I turned research into informational and interactive pages for kids to learn about things.
Hobbies I love sailing and
anything water related.
I joined ASI because… I agreed with ASI's goals and though it would be great work experience.
Expertise

Computer Science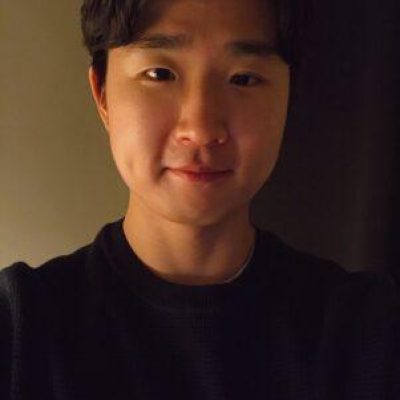 Kenny Kim
UI/UX Designer
Tasks Design applications
Hobbies Running
I joined ASI because . . . I love to contribute to the cause ASI stands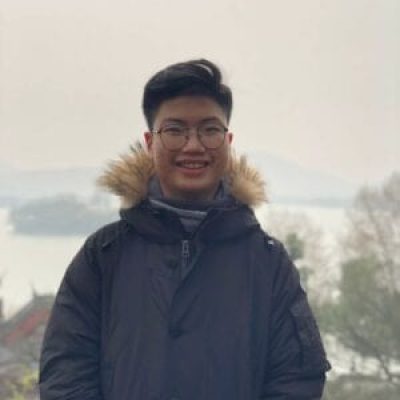 Lam Lo
Web Design Team
Tasks Maintain the website front end and develop app
Hobbies Gaming, hip hop dancing, manga/anime
I joined ASI because . . . I want to gain experience and ASI is extremely similar to my past favorite volunteer project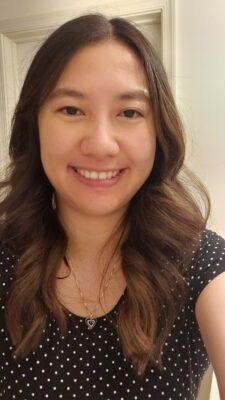 Stephanie Yu
Web Development Team
Tasks Assist with marketing/SEO
Hobbies Baking, reading, video games, hiking/biking when the weather is nice
I joined ASI because . . . 


I was interested in getting back into marketing after a hiatus, but wanted to volunteer with a company that has a mission that I believe in. That happened to be ASI!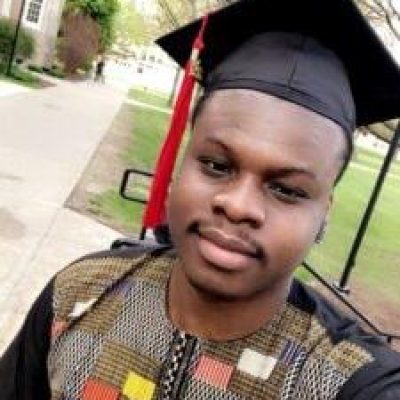 Titiama Sanon
Web Design
Tasks As a member of the web design team, work with the researchers and other designers to conduct user surveys, present
insights and work on the redesigning the organization's website
Hobbies Listening to music, Watch soccer games, Documentaries, Video games
I joined ASI because . . . I joined the team because I could not land any work offer. ASI welcomed me regardless, and gave me the opportunity to be able to gain professional experience and learn from my peers. Working in a team environment and for a good cause helped me grow as a person. I will be forever grateful for that experience with ASI.
Shubham Kamat
Web Design Team
Tasks Maintain the website and work on SEO
Hobbies Arts and Crafts, Singing, Listening to music
I joined ASI because . . . Because I like volunteering and the Web Developer position matched my profile and the Art domain suited my interests.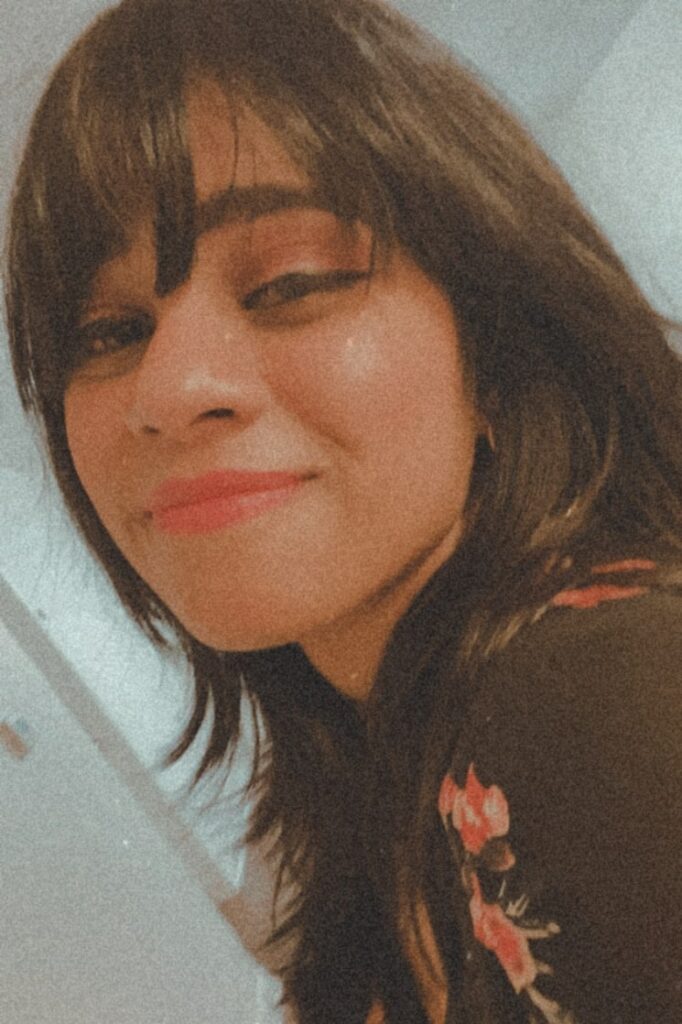 Mansi Jadhav
Web Design Team
Tasks I am primarily involved with SEO currently, and hope to get more involved with Web design as I become more adept with
WordPress.
Hobbies I enjoy reading reading suspenseful and thrilling mystery novels. I've also loved drawing and painting ever since I was a child.
I joined ASI because . . . Since I am quite interested in art myself, ASI seemed like the perfect opportunity to give back to the community by doing what I love so much – web designing. Knowing some of my work might contribute in making art more accessible to others brings me so much joy!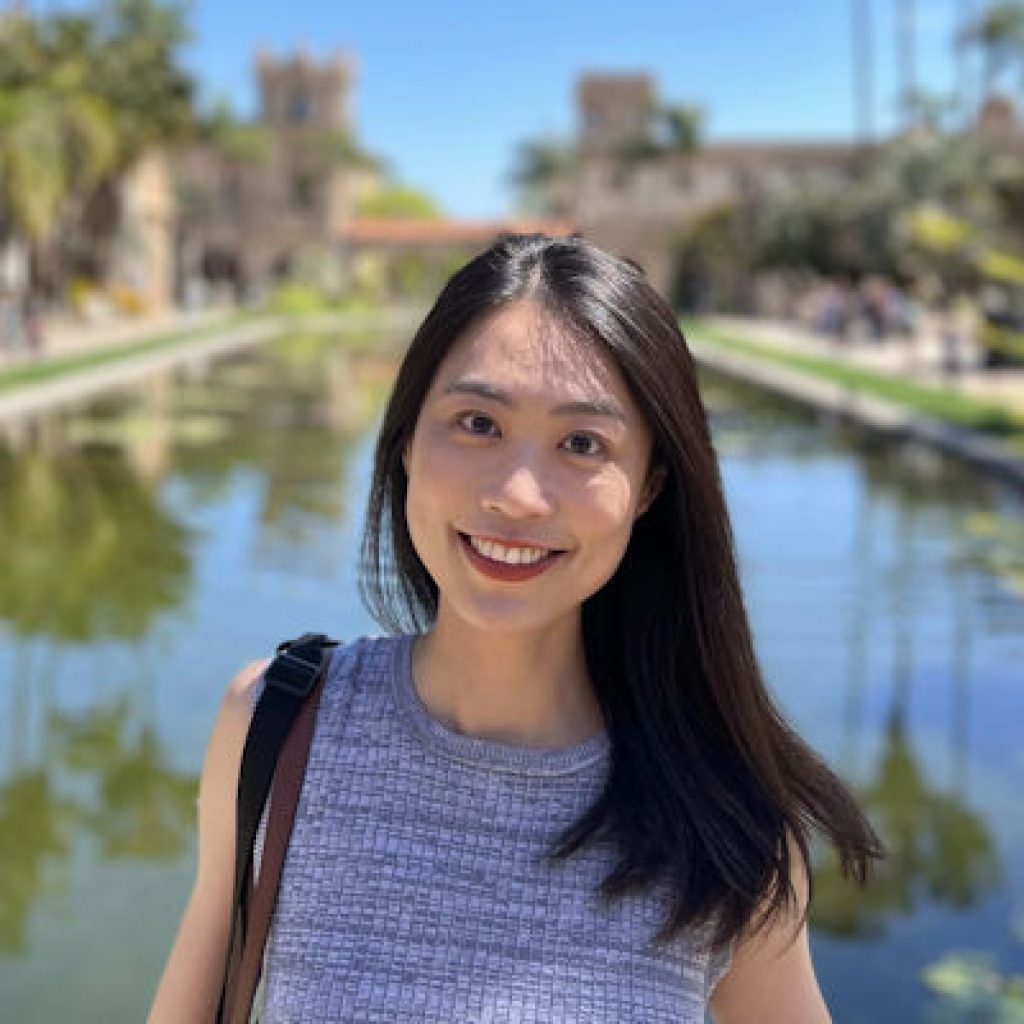 Hobbies Hiking & anything related to music!
I joined ASI because . . . I want to contribute to the community as an art enthusiast and a computer science student, and to gain more experience in web development.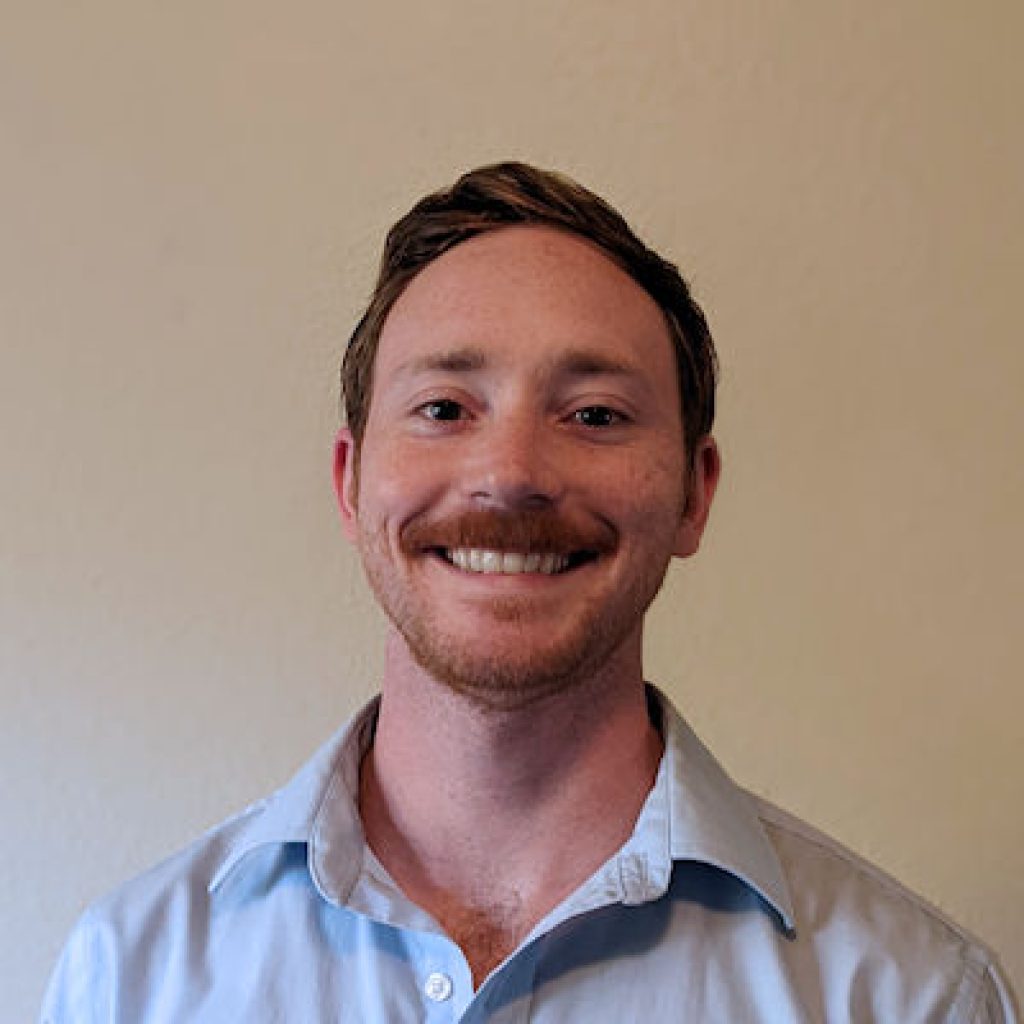 Brooks Mitchell
Web Developer
Tasks Maintain and update website

Hobbies Mountain biking, running
I joined ASI because . . . To contribute to a good cause
Expertise Software Development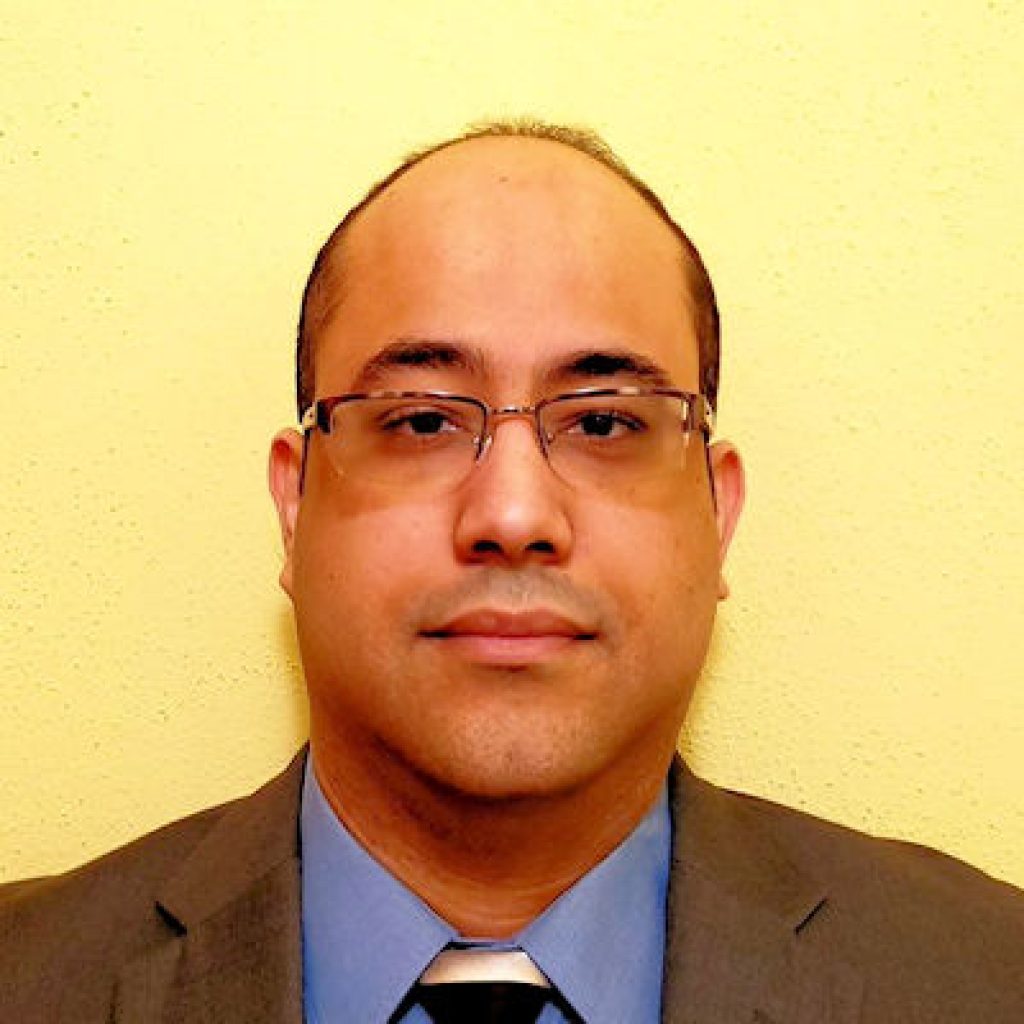 Anderson Santana
Web Designer
Tasks Web Design

Hobbies Programming, gaming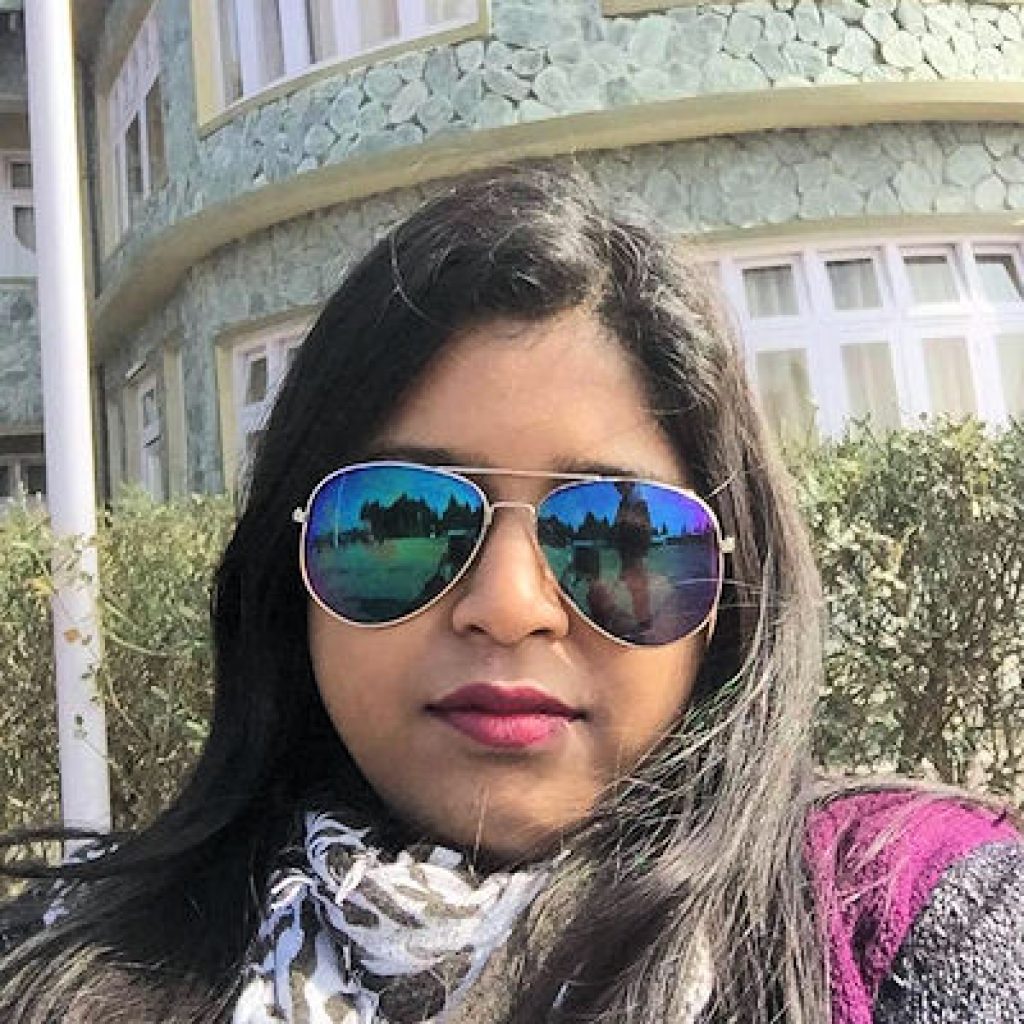 Smriti Ghosh
Web Developer
Tasks Creating the subpages on the website

Hobbies Reading, Singing, Traveling

I joined ASI because . . . I always look for a chance to give something back to the community and make a difference to the people around. Art Sphere Inc. gave me that opportunity. I am so impressed with their mission and vision. My work in ASI also helps me to develop new skills and build knowledge.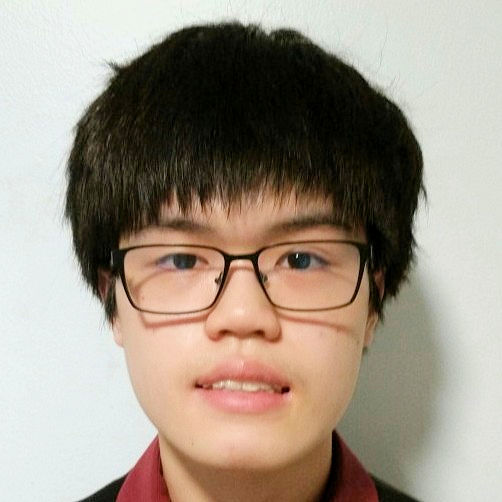 Raymond Huynh
Web Developer
Hobbies Reading
I joined ASI because . . . I want to have a professional work experience in a web development environment. I also want to be able to help the youth community in Philadelphia to thrive.
Expertise Computer Science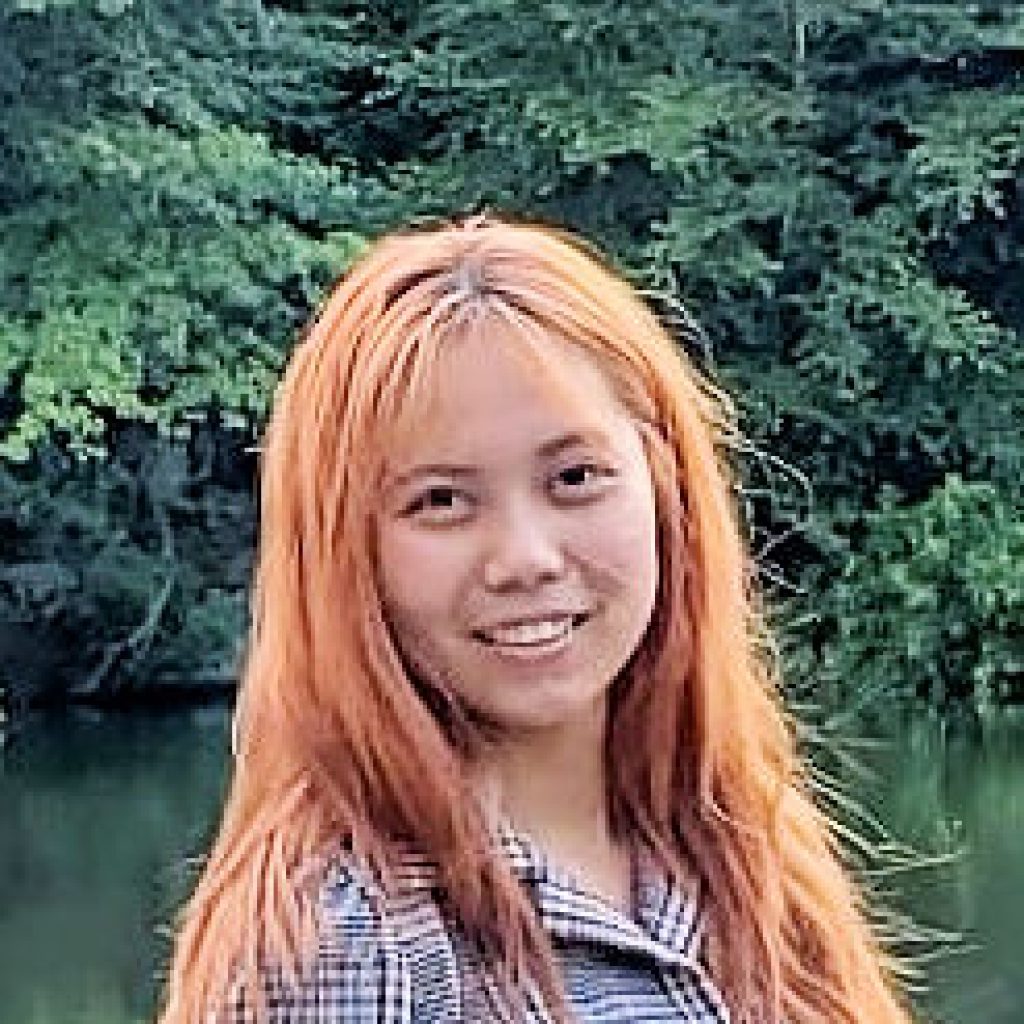 Aurelia Villyani
Web Developer/Designer
Tasks Web Design

Hobbies Drawing or painting

I joined ASI because . . . I want to learn and experience real life work.

Expertise Information Technology Major and Web Development minor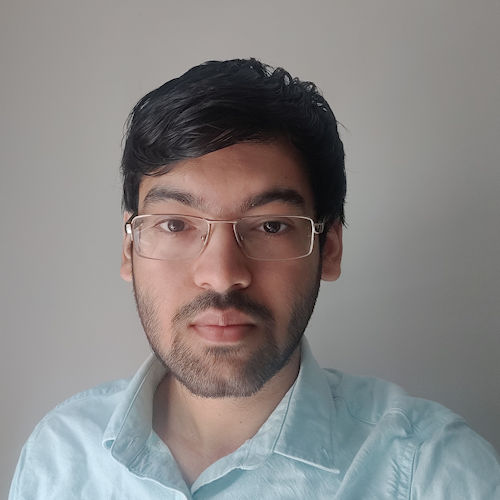 Prithvi Rana
Web Designer
Tasks Work on improving, maintaining and adding features to the ASI web platform

Hobbies Tennis, hiking and basketball

I joined ASI because . . . I wanted to use my skillset and experience to make a positive impact in the world.

Expertise Computational Data Science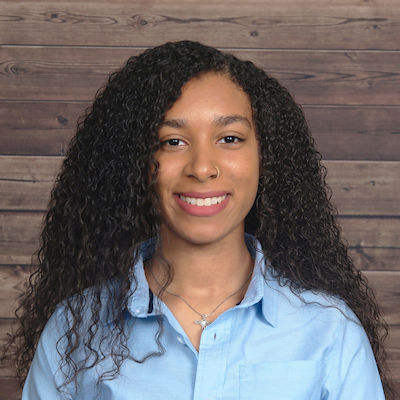 Mary Williams
Web Developer
Tasks I will create websites and make changes to existing websites.
Coding

Hobbies Walking in nature, reading, and creating websites

I joined ASI because . . . Because I love that their goal is to help children have more positive experiences by creating art and meeting other children.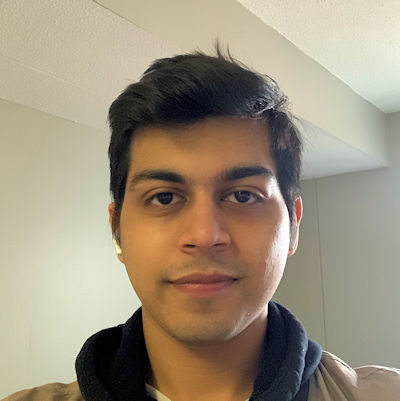 Aaryaman Sharma
Web Developer
Tasks I will be maintaining Art Sphere Inc.'s WordPress Site by creating web pages using programming languages HTML/CSS / JavaScript to promote ASI's interactive programs, online classes, free resources.

Hobbies Playing video games, listening to music, exploring new places


I joined ASI because . . . I wanted to gain the experience as a Web Developer and also wanted to contribute towards the progression of ASI. 

Expertise Computer Science
Xiao Ching Yong
Web Developer
Tasks Volunteer 

Hobbies Playing badminton


I joined ASI because . . . To help build a better world with what I'm good at.

Expertise Psychology

Designers
Designers help to shape the image of Art Sphere. This includes making handouts, creating graphics for videos and designing the website so everything looks just right.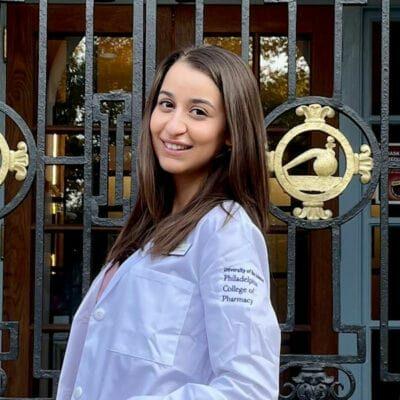 Abigail Petlyarsky
Graphic Designer
Tasks Make handouts
HobbiesI like to exercise outside. I also love to cook and try new recipes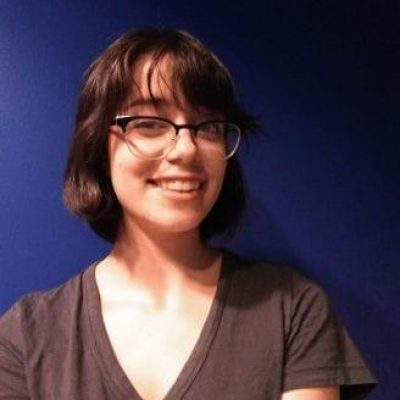 Blair
Nakamoto
Graphic Designer
Tasks Create

lesson books with D

ayna

and S

ophie.

I joined ASI because…

I have been

able to help others unlock joys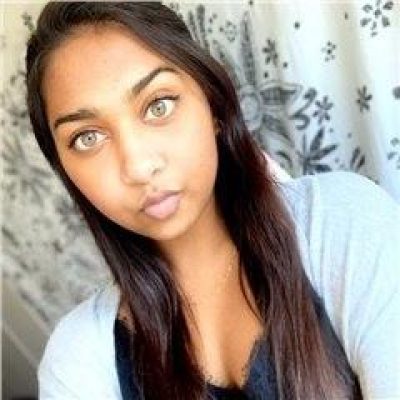 Digna Patel
Handout Designer
Tasks D

esign handouts for any holidays and help out wherever I'm needed.

Hobbies I like painting and
watching a lot of Netflix. I also run for fun.
I joined ASI because…

it seemed fun to work at a company that focused on art because I don't get enough of that at college.

 

Expertise

H

ealth Sciences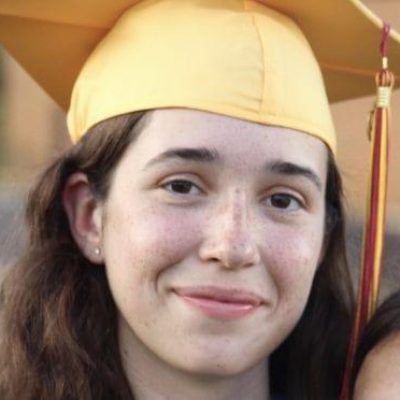 McKenna Mason
Designer
Tasks

I am a sophomore at Drexel University majoring in Biomedical Engineering. At Art Sphere I design fun and educational handouts

, I love
that I am able to still explore creative design work which is unlike many of my classes.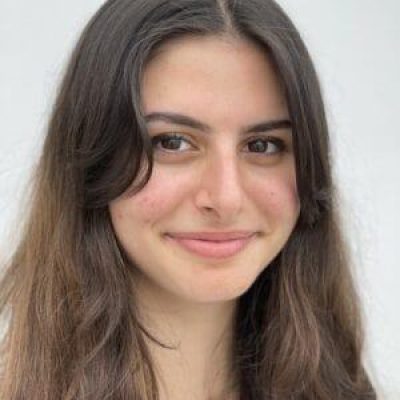 Natalie Perez
Designer
Tasks I help out with making handouts
Hobbies I love to sing, play guitar and ukulele, draw, embroider, thrift
and make videos.
I joined ASI because . . . To gain experience working with art and children!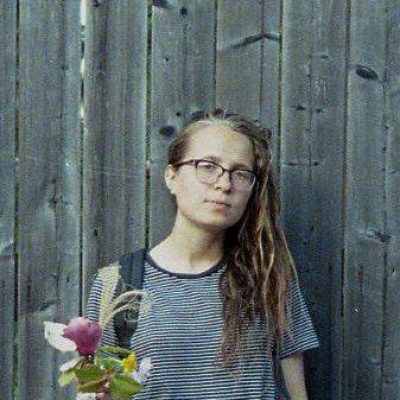 Simone Shemshedini
Graphic Designer
Tasks assist with all things graphic design and layout designs for things like hand
Expertise Graphic Design,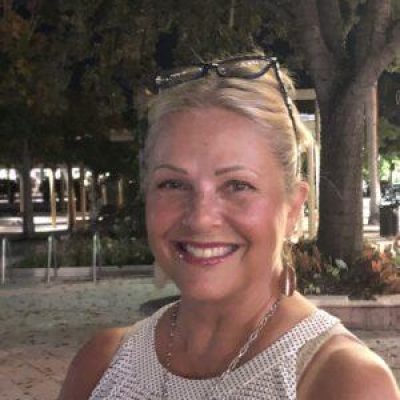 Tanya Isaacson
Graphic Design
Tasks Graphic Design TBD
Hobbies Fine Art Painting, Digital Graphics, Design, Interior Home Painting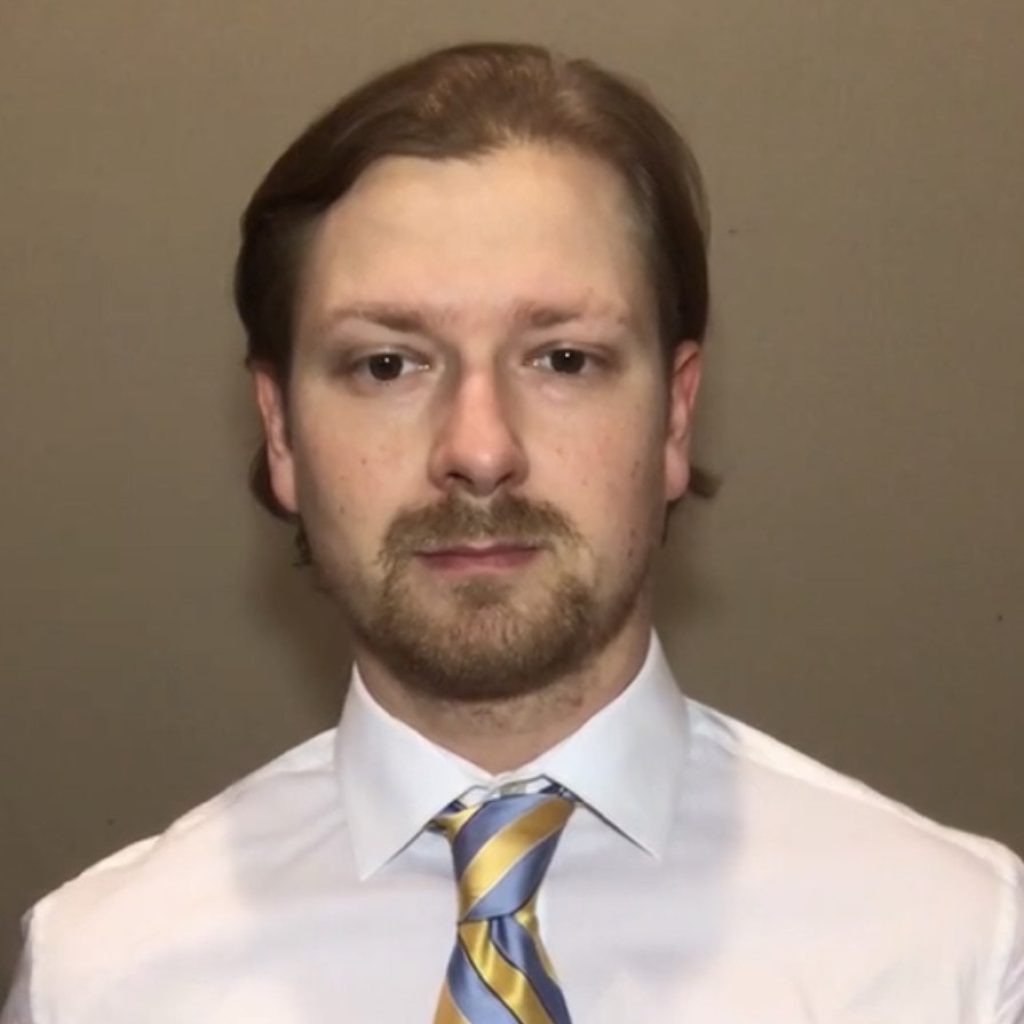 William Driver
Graphic Designer
Tasls Handout Creation
Hobbies Golf, Cycling, Snowboarding, Chess, and Wikipedia
I joined ASI because . . . I've found myself with spare time and would like to do good.

Social Media
Our social media team focuses on the public persona of Art Sphere, Inc., which includes platforms such as LinkedIn, Facebook, and Twitter.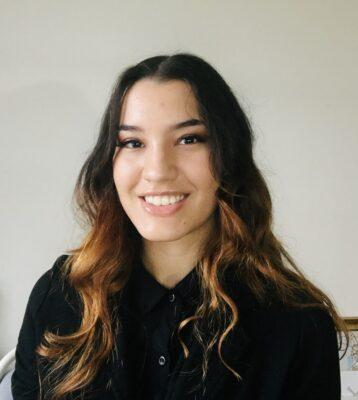 Jade Hingtgen
Social Media Manager

Tasks I run ASI's social media accounts, collaborate with other teams to promote material and set up fundraisers, and collect analytics

data from ASI's website and social media accounts.
Hobbies I love to read gothic novels, make candles, research cultures around the world, and work on a travel blog I have
I  joined ASI because . . . I joined ASI originally to gain work experience at a local Philadelphia non-profit and I wanted to keep my creativity and love for art alive while going to a predominantly science based school.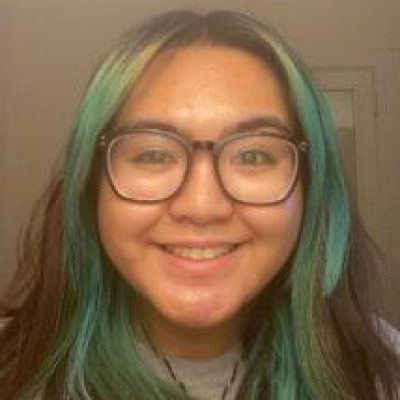 Kristene Macatantan Social Media
Tasks Research for Web pages
Hobbies Crochet, knitting
I joined ASI because . . . I wanted to have some creative outlet that is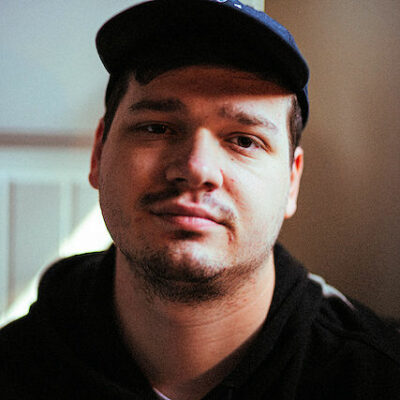 Zachary Goforth
Social Media Assistant
Tasks Help with Social Media
Hobbies Photography, art, gaming, and reading.
ead, exercise, movies
I joined ASI because . . . Gain experience and help however I can.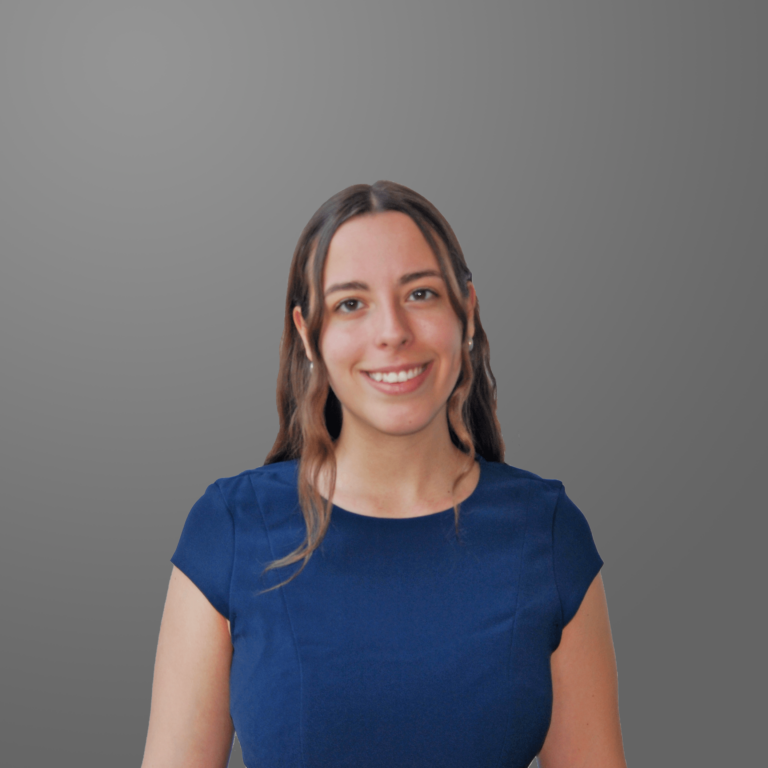 Saskia Frowijn
Content Marketing Specialist
Tasks Social Media / Writing / Research / SEO
Hobbies Poetry, politics, traveling, dogs, cooking, and reality tv
I joined ASI because . . . The after school programs I participated in as a child helped me find my passions and hobbies. Every child should be able to experience that.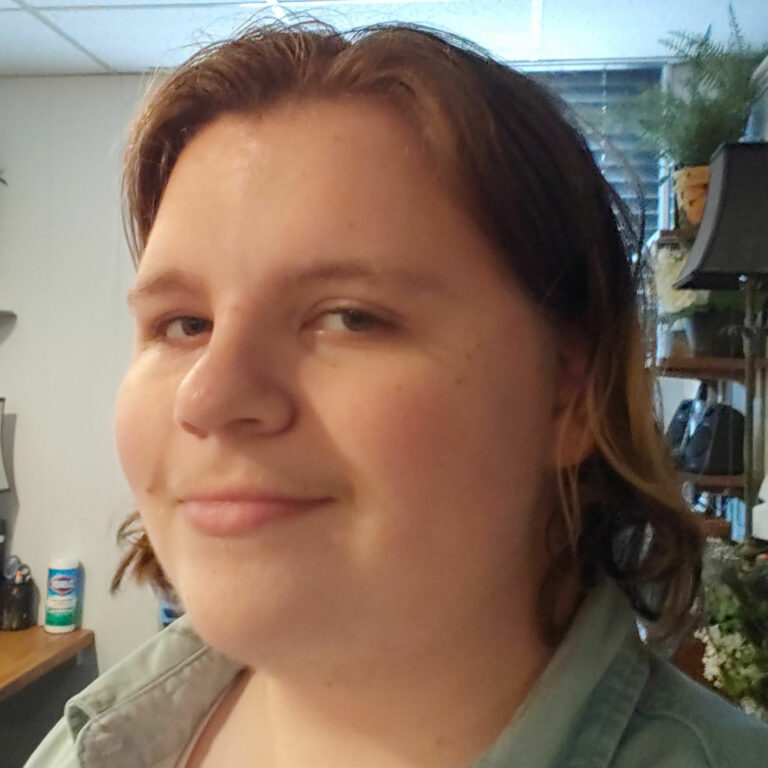 Harry Alexander Miller
Entertainment & Arts Manager

Tasks Social Media
Hobbies Urban Exploring, Photography, and Video Games

I joined ASI because . . . I agreed with the mission statement of providing arts and cultural lessons and materials to all neighborhoods in Philadelphia and not turning anybody away.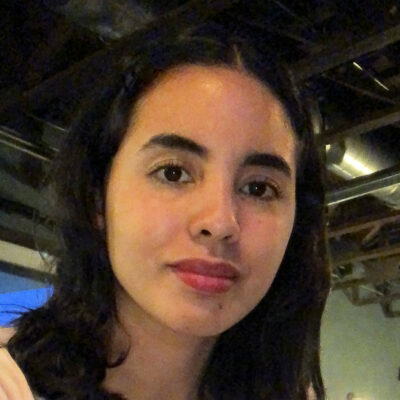 Marcela Betancourth
Marketing Volunteer
Tasks Social Media
Hobbies Read, exercise, movies
I joined ASI because . . . To make a difference in kids' lives. I have free time for some months.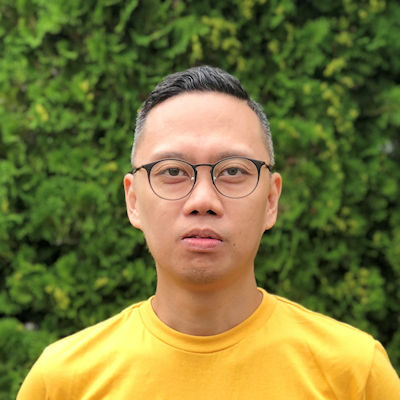 Jaser Marasigan
Public Relations Assistant

Tasks I basically support the communication requirements of ASI including for online/social media content to promote its advocacy, and explore/forge partnerships with like-minded organizations.
Hobbies I like to do 5 to 10K runs in the morning. I read whatever I can get my hands on. I also like binge watching series.
I joined ASI because . . . I've always wanted to be involved in the education sector and nonprofit, and I'm very much into the arts. I'm glad to have found all my interests in one organization.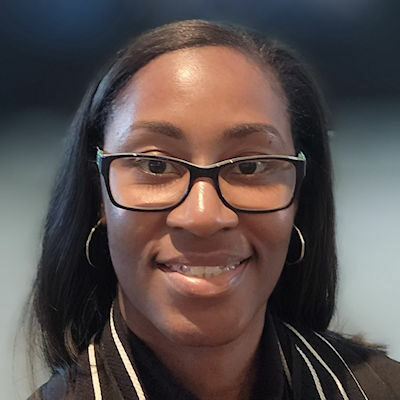 Camia Owens
Public Relations Assistant

Tasks Some things I do at ASI are aid the Public Relations Manager and help maintain partner communication. I also establish and maintain relations with ASI-affiliated accounts on Instagram and support our social media team in spreading ASI's promotional online content, managing ASI's social media campaign, and making posts about ASI's resources, programs, and classes.
Hobbies A few of my hobbies are reading, painting, and listening to music.
I joined ASI because . . . Assisting underserved communities is very important to me. ASI allows me to help in what I value and will enable me to learn and grow in various skills.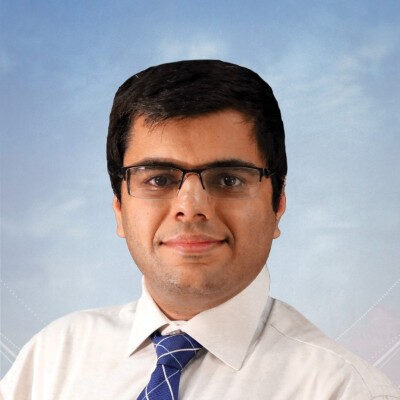 Ashar Wasim
Social Markeing

Tasks Post on social media channels
I joined ASI because . . . To build relations and build my skills and resume/portfolio
Writers

Writers make much of the content on the site and help other departments with wordings. Taking care of the social media accounts, researching topics, and making words make sense to everyone we work with.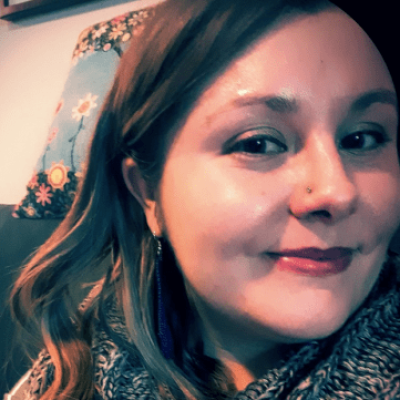 Courtney Lancaster
Writing Team
Tasks Grants, Curriculum
Hobbies Traveling, Reading, Outdoor activities, Thrifting, Mosaics, when I have time.
I joined ASI because… Art makes learning even more fun!
Expertise BS Business Administration, MA Social Change, Grad Cert. in Grantsmanship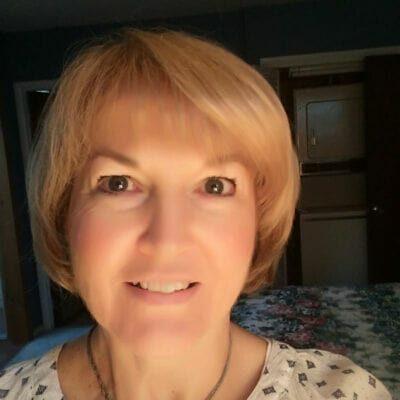 Geri Yost
Grant Writer
Tasks Write grants
Hobbies Kayaking, travel, photography, and crocheting
I joined ASI because… I wanted to
be a part of an organization that provides rewarding opportunities to children
Expertise Education and English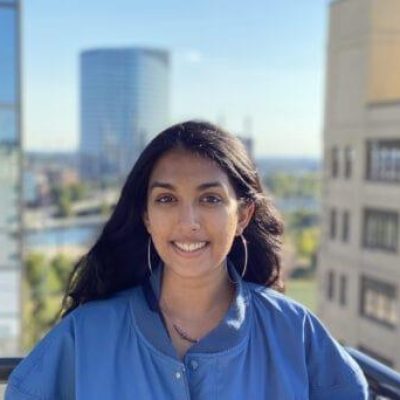 Mallika Kodavatiganti
Writer
Tasks

I've been helping with various writing needs throughout the team! I was working on lesson plans to teach kids about underrepresented
artists, and lately I have gotten more involved with helping write grants and web pages for ASI!
HobbiesI play the violin. I love to read, and I really enjoy spending time outside with my dogs!
I joined ASI because… The arts were very central to my upbringing, and taking painting and music classes has shaped me into who I am today. I want to have this impact on Philadelphia's youth, and I love that this is ASI's mission!
Expertise Biology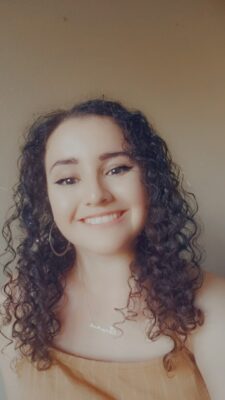 Sophia Diaz
Grant Writing
Tasks Write grants for ASI
Hobbies Reading, yoga, hiking
I joined ASI because . . . I love their passion to better various
communities through art, music, STEM, and so much more! After seeing how many programs and opportunities ASI has to offer I just knew this is the team I wanted to be a part of.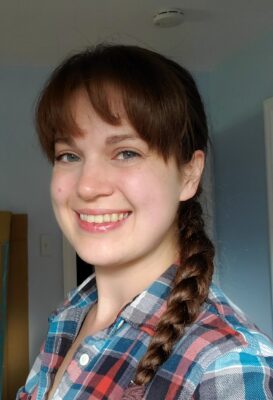 Julia Sturgis
Grant Writing
Tasks Research and write grant proposals
Hobbies Hiking, yoga, learning about the French language and 
culture, playing the violin
I joined ASI because . . .  I want to gain experience as a grant writer, and I want to help enrich children's lives through art.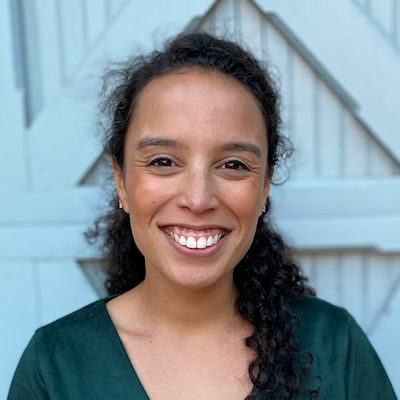 Laura Williams
Volunteer
Tasks I support administrative and content needs for special projects. I'm currently assisting the team that is working on the Entrepreneur and Art project by researching topics and writing summaries for the website.
Hobbies I love staying active by running, playing sports, and biking around the city. I also volunteer at my community garden, where I maintain a plot during the summer and grow vegetables and flowers.

I joined ASI because… I loved doing arts and craft projects when I was a kid, and I appreciate Art Sphere's mission to provide opportunities for children in Philadelphia.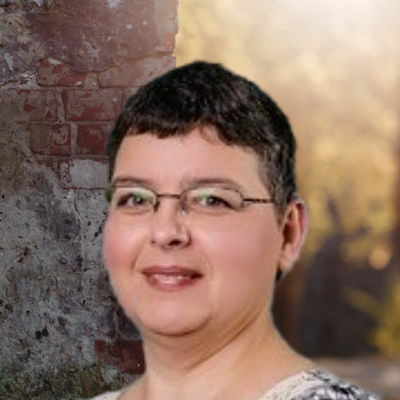 Tina Samuels
Grant Researcher, Teacher
Tasks Researching Potential Grants, Instructing Online
Hobbies Chain Maille weaving
I joined ASI because . . . I wanted to help find ways to give back as well as to keep instructing online. Grant research is a new passion, but one I'm excited about.

Skills Research, Project Management, Teaching