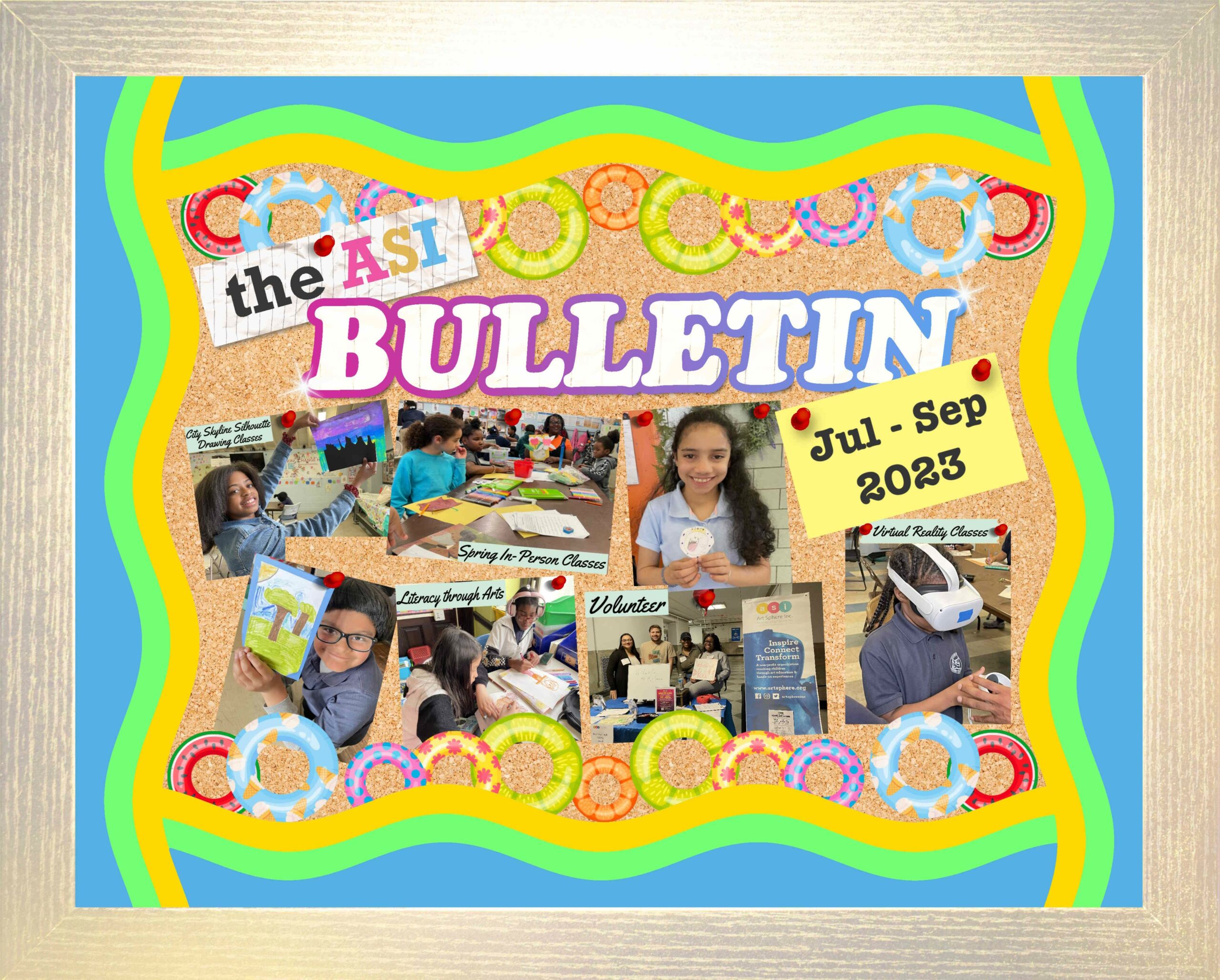 FROM OUR EXECUTIVE DIRECTOR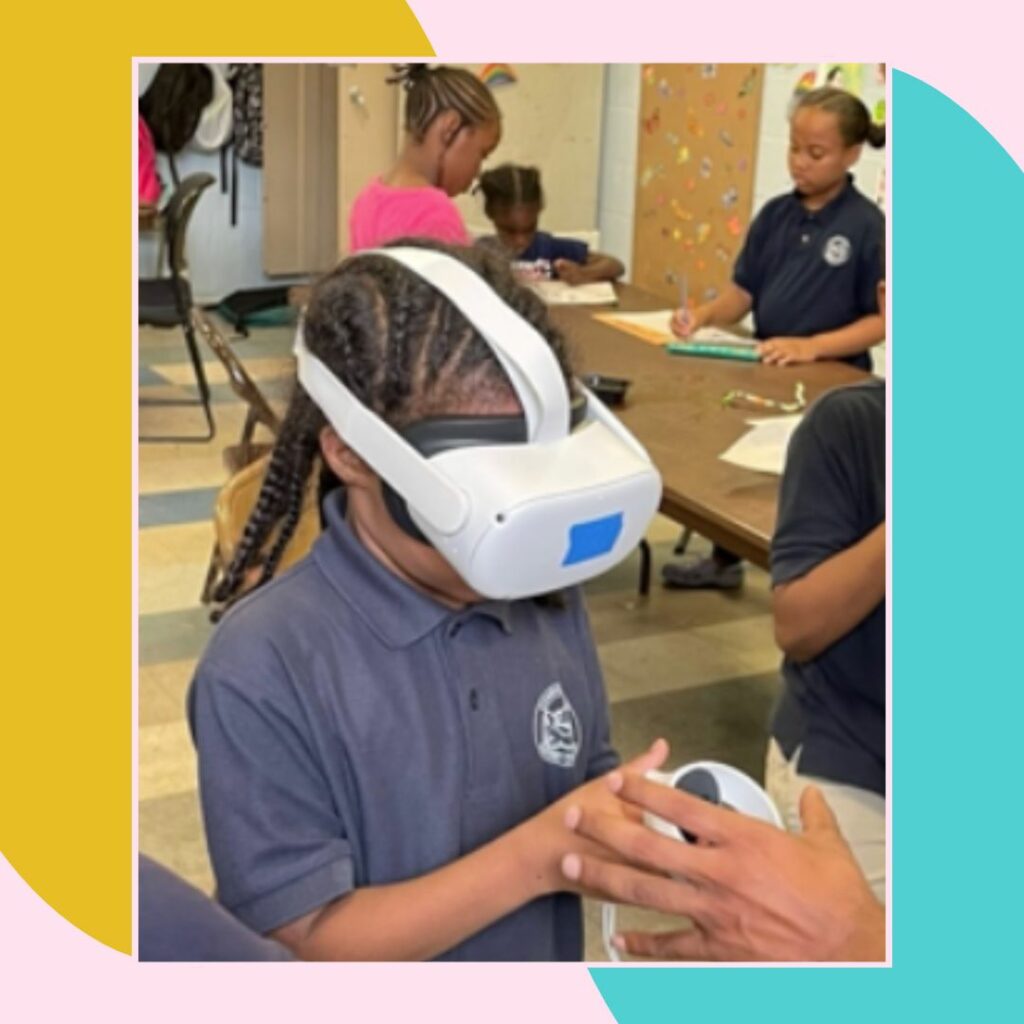 Welcome to our summer edition of the newsletter! As the season of sunshine and warmth arrives, we are thrilled to bring you exciting updates from Art Sphere. We are constantly striving to innovate and enhance the educational experience we offer, and this summer is no exception. ASI has embarked on an incredible journey into the world of Virtual Reality (VR). By introducing VR headsets into the classroom, we are bringing cutting-edge technology directly into the hands of our students. This immersive learning experience will revolutionize the way they engage with educational content and foster their curiosity and creativity. Additionally, we are proud to collaborate with Harrisburg University, who have graciously provided us with Earth Science curriculum and online classroom spaces. Through this partnership, we are making college and future career pathways more accessible to students at Southwark Elementary and Middle School, Northern Liberties, Shissler, Cione, and 12th and Cambria Recreation Centers.
                                                                                            Best Regards,

  How you can make a difference
 Art Sphere Inc. continues to be able to provide all of our classes, workshops, and online programs FREE of charge to the community. In this day and age, when many people in our community have limited resources, ASI provides a much-needed service by bringing art into the lives of children, ages 5-17, as well as young adults. If you know someone who could support our work, please share our mission with others and consider making a donation to help us continue to provide our high- quality art programs for youth in underserved neighborhoods. Donations of $28 will buy art supplies for five children in our  classes; $100 will buy materials for four Art Bags for families to take home; $550 will pay for a stipend for one semester for our much-loved teaching interns.

Feeling bored? Searching for an engaging art project to enjoy with your kids? Look no further! Explore Art Sphere's website, where you can find a treasure of FREE arts classes, art lesson plan books, and handouts. Learn to craft your very own butterfly, discover the art and music of Puerto Rico, embark on creative scientific experiments, and explore numerous other exciting projects. Dive into a world of fun: We have 30 lesson plan books, almost 1200 web pages, over 2000 posts and 54 video series to share with you—and the numbers keep growing weekly!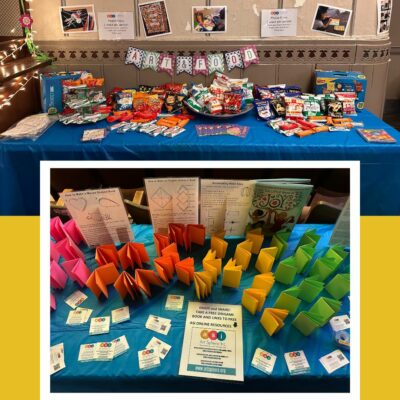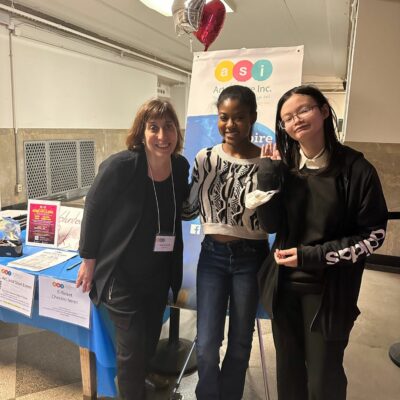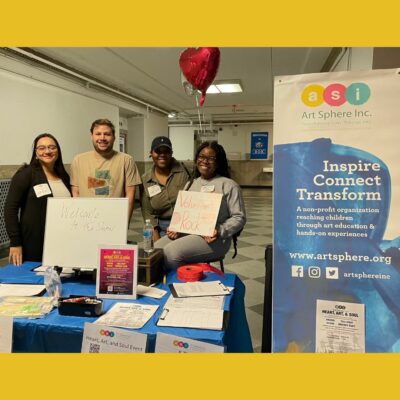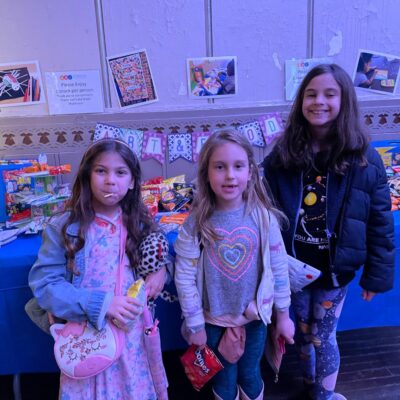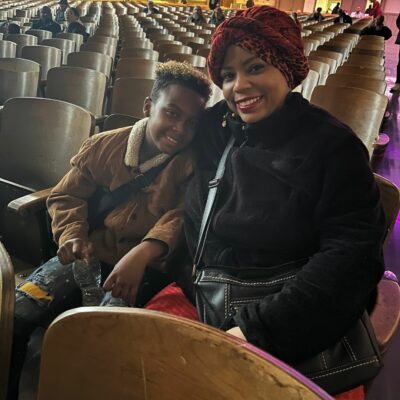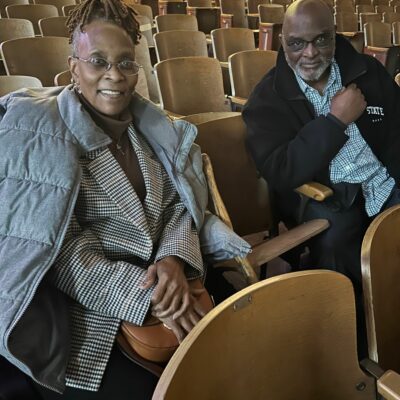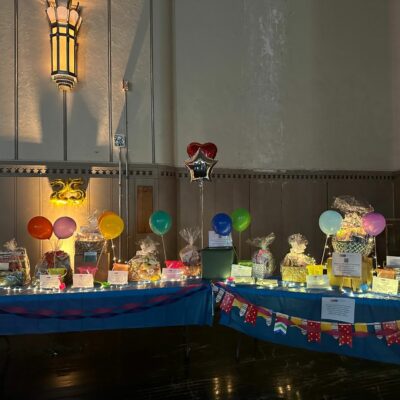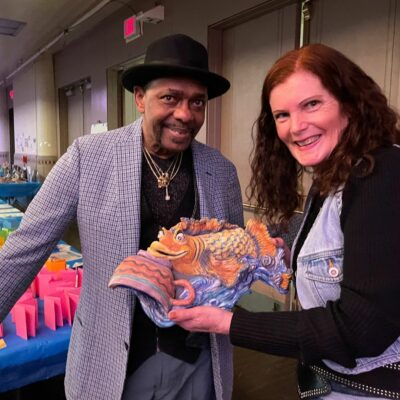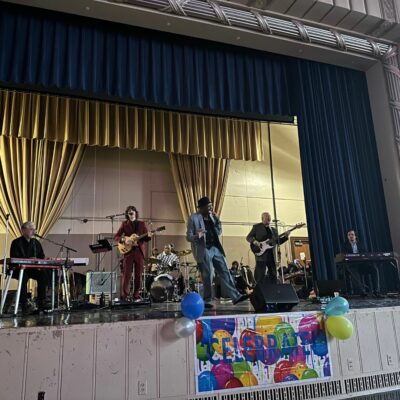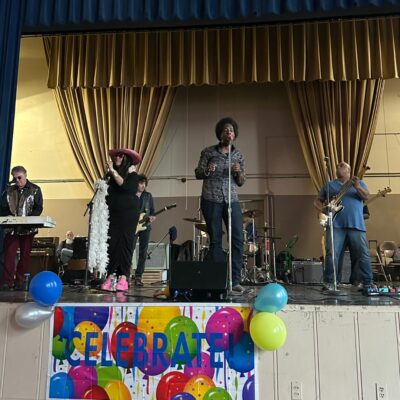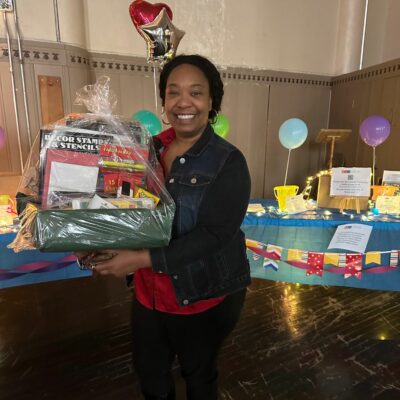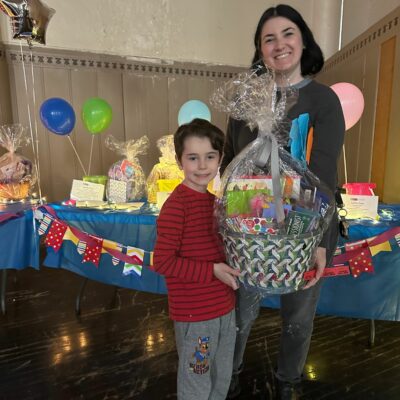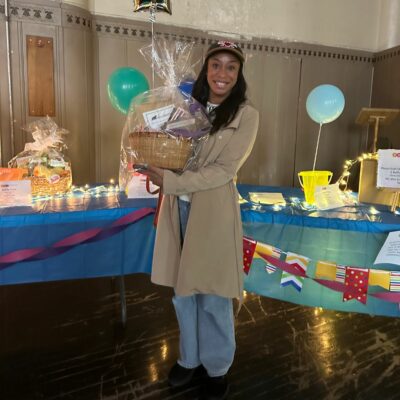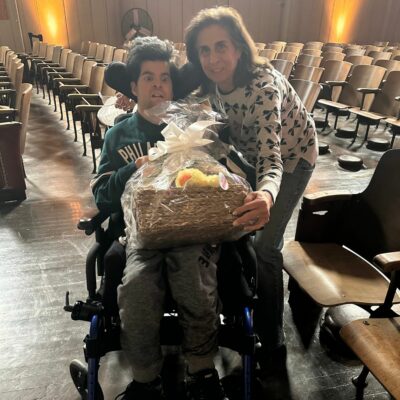 The Heart, Art, and Soul concert successfully combined art, music, and community to commemorate Art Sphere's remarkable journey over the past 25 years and captivated attendees with a vibrant atmosphere and live music. The event was broadcast live on Instagram, allowing individuals to tune in and enjoy the festivities virtually.
The highlight of the celebration was undoubtedly the outstanding musical performances by Brown Sugar and The Leroy Hawkes Band. Drawing inspiration from legendary artists like the Rolling Stones and James Brown, the concert was an unforgettable experience for music enthusiasts of all ages.

These classes offered a wonderful opportunity for kids to explore their creativity while learning about their city's iconic landmarks. Our classes provide a platform for children to express themselves through the intricate details and unique architecture of Philadelphia's skyline. 
By encouraging children to observe and replicate the city's silhouette, classes enhance their visual perception skills and attention to detail.  
Moreover, engaging in the process of drawing allows children to develop their fine motor skills and hand-eye coordination, fostering their overall artistic abilities.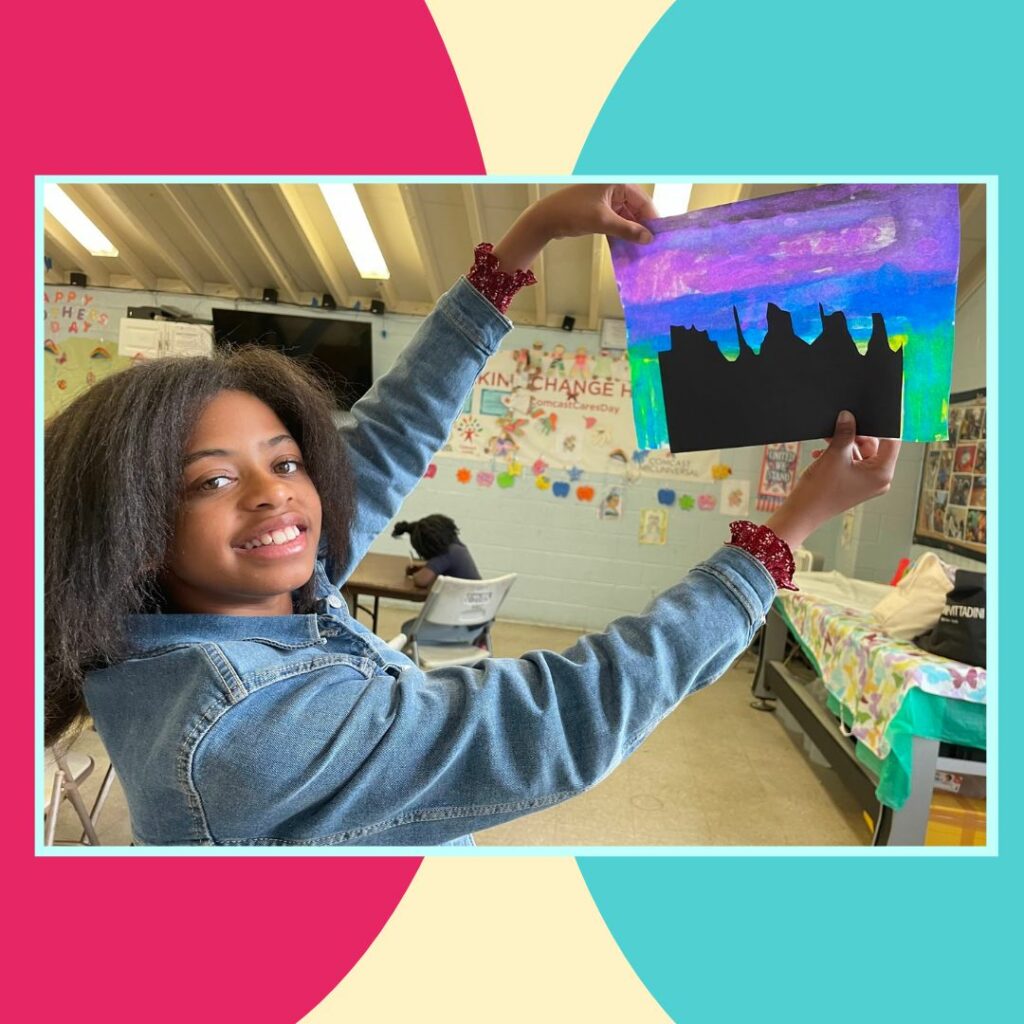 The Fourth of July, also known as Independence Day, celebrates the ratification of the Declaration of Independence, which separated the colonies from England on July 4th, 1776. Get creative and learn how to draw your own firework display!
For this Juneteenth, we centered our music and literacy curriculum around the song and book "Build a House" by Rhiannon Giddens, composed for the 155th anniversary of Juneteenth, which confronts the history of slavery in America by telling the story of a courageous family and the music that sustained them.
In June, we observed LGBTQ+ Pride Month. Let your artistic talents shine and express your cherished qualities and preferences in a fun and colorful way through our rainbow project.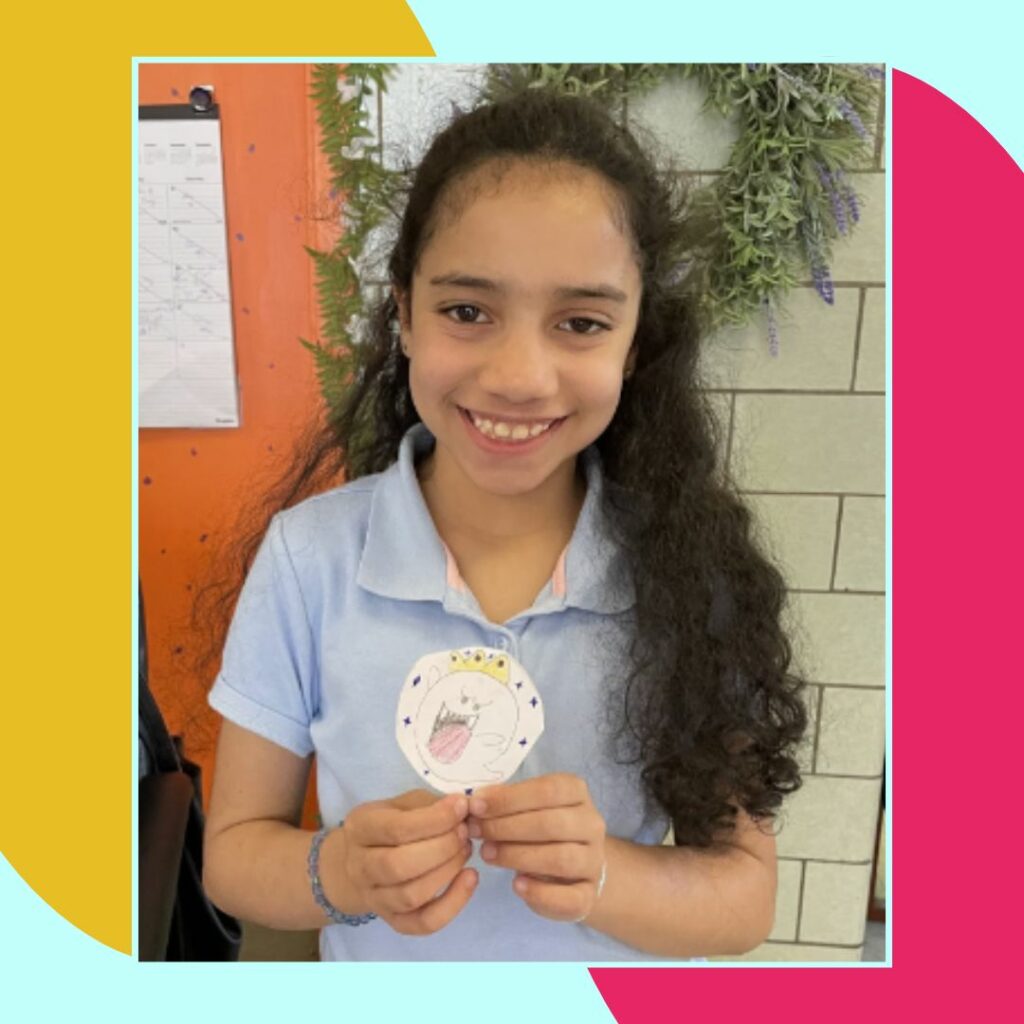 Spring Classes

Explore the world of entrepreneurship through art! Our students have been busy designing stickers and magnets with the exciting notion that one day they could sell them. Now, it's your turn to unleash your creativity. Imagine designing your own sticker or magnet – what would it be? Would it adorn your smartphone case, make a statement as a bumper sticker on your car, add personality to your notebook, or bring joy to your refrigerator? The possibilities are endless, so let your imagination run wild and create something truly unique!

This year we were able to purchase books for use in the classroom and for students to take home with them. We had a tough time finding books on all the specific themes that the students wanted. The process, though, did get staff, partners', parents', and students' buy-in to the serious nature of young people with limited access to books or books at home. More importantly, it started conversations about the value of books that focus on families and heroes of under-represented communities. These books provided many students with a gateway to share their cultures and heritage. Many that we selected revolved around themes of family, resilience, and how writing, singing and art can heal—all of which align with our values, and leave students inspired and optimistic.
One of our theme series was grandparents. We read three books with unique cultures, and analyzed how they treat their grandparents. Students were able to share experiences from their own lives, for example, after reading "Holding On", one student named Taino shared how her grandmother taught her how to weave and how that connects her to her culture and family in Puerto Rico. Another student made an illustrated book about his trip to Barbados to see his family, and the many forms of transportation it took to get there.
With "Gigi and Ojiji: What's in a Name?" our classes talked about nicknames, which gave students of various backgrounds (including Arab, Jewish, and Asian) a chance to talk about their nicknames in other languages.
With "
The Thank You Letter"
 we had students utilize their writing skills to plan their own birthday party. They thought of all the people that they would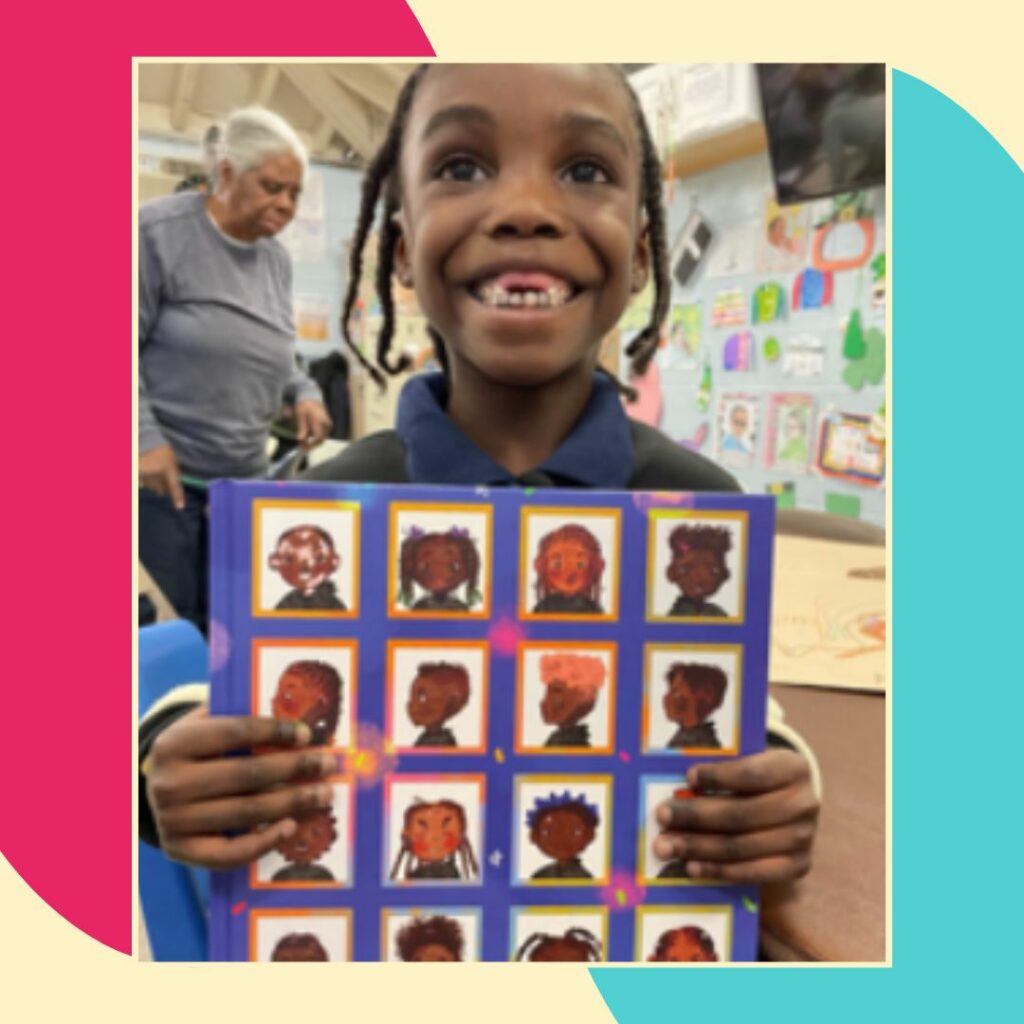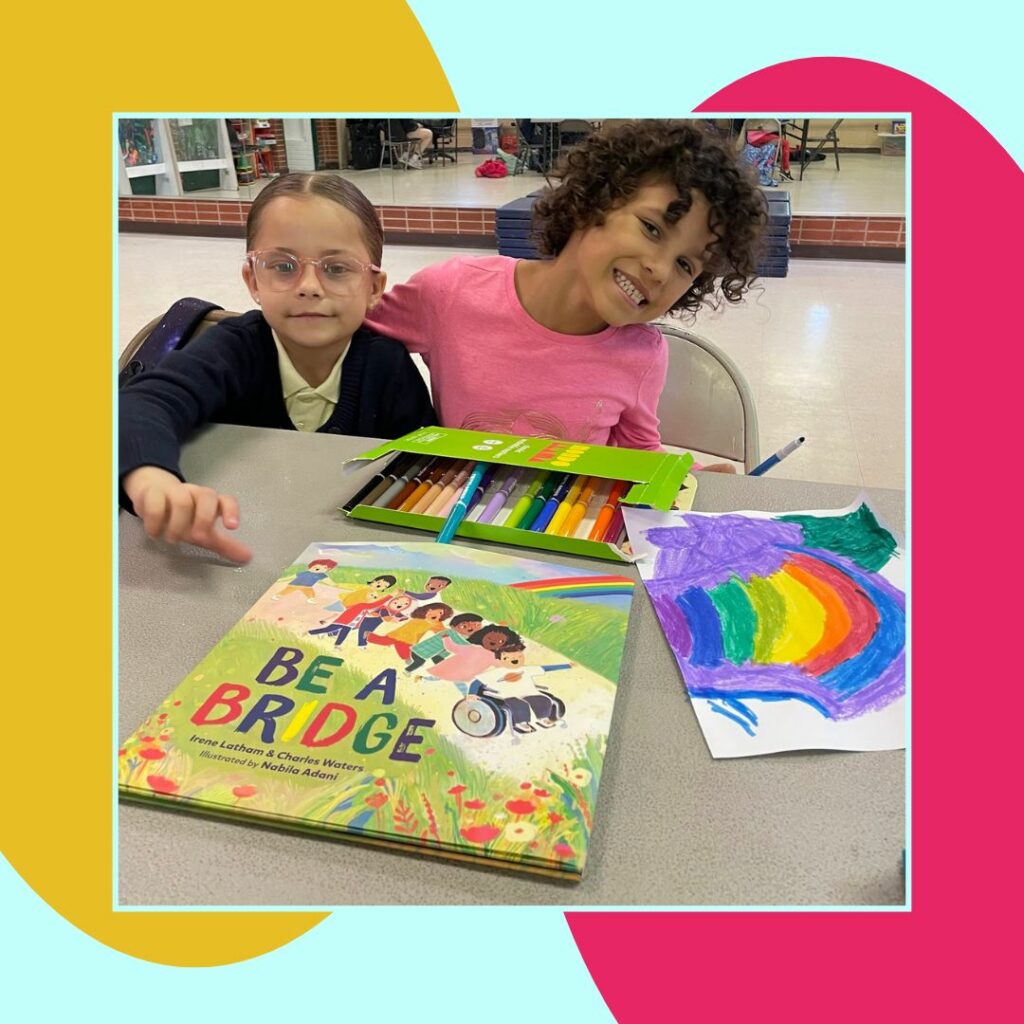 invite, and all of the thank-you's that they would say. This particular activity generated a lot of excitement and enthusiasm from the students. The book is about sharing gratitude with family, teachers, neighbors, and friends, which we feel is a valuable message, and one that will make this one of the books that we incorporate into our curriculum for years to come. Who can you thank today?
While reading "LeBron James", our students were surprised to learn that the legendary basketball star also played football. One student said he thought he knew everything about Mr. James (his hero), and was thrilled to find out that there was more to learn about him. This book was very popular with many of our Black male students, so we are planning to order it in larger quantities next time. Why is it helpful to try new things?
Southwark and Penn Treaty Schools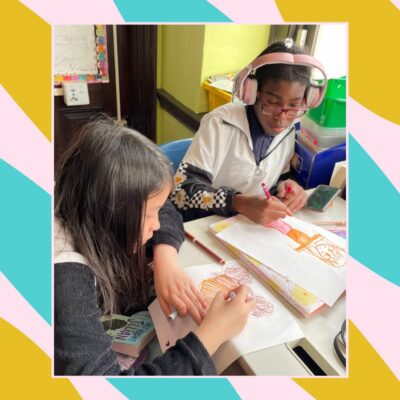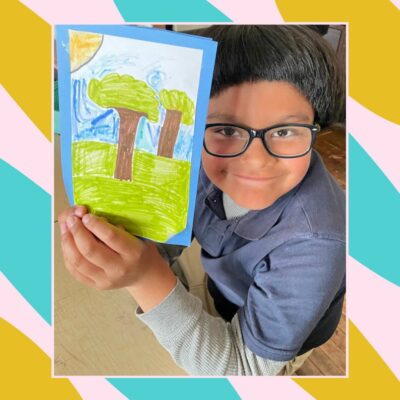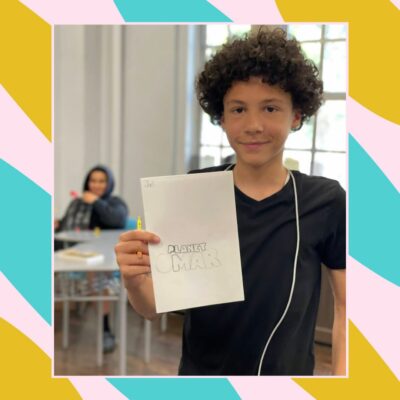 Spring In-Person Classes for Literacy through Art Programs: Shissler, Cione, Northern Liberties, and 12th and Cambria Recreation Centers; Southwark and Penn Treaty Schools
We brought books to the Workshops and provided each of the students with at least one book to take home – for some children this was a precious gift that they did not expect to have. We selected BIPOC-centered books including people living with disabilities, LGBTQ+ affirming messages, and immigrant experiences.
Feedback from some of our teachers:
"It was wonderful to read the books in front of class and then have students make their own choice about which book to take home with them."

"Watching kids cradle books in their arms and showing others what they got and asking parents or the director when they arrived to read with them was powerful and made all the work behind it well worth it."

"Kids are fascinated to learn that a book was made with crayons or collage or watercolor – art projects we do with materials we have in class. By showing kids how a book was illustrated and getting to the meaning of the book, we are teaching kids to love books!"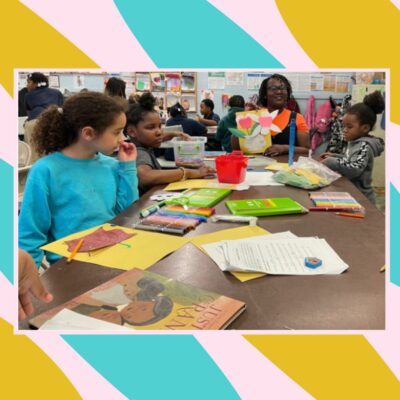 CAPA (Creative and Performing Arts) High School Student Interns mesmerized students with their captivating performances. Not only did these talented individuals share their journey as singer-songwriters, but they also inspired and guided fellow students in starting their own bands. They encouraged young minds to explore their musical aspirations and delve into the art of songwriting, sparking a creative spark that will shape their musical endeavors.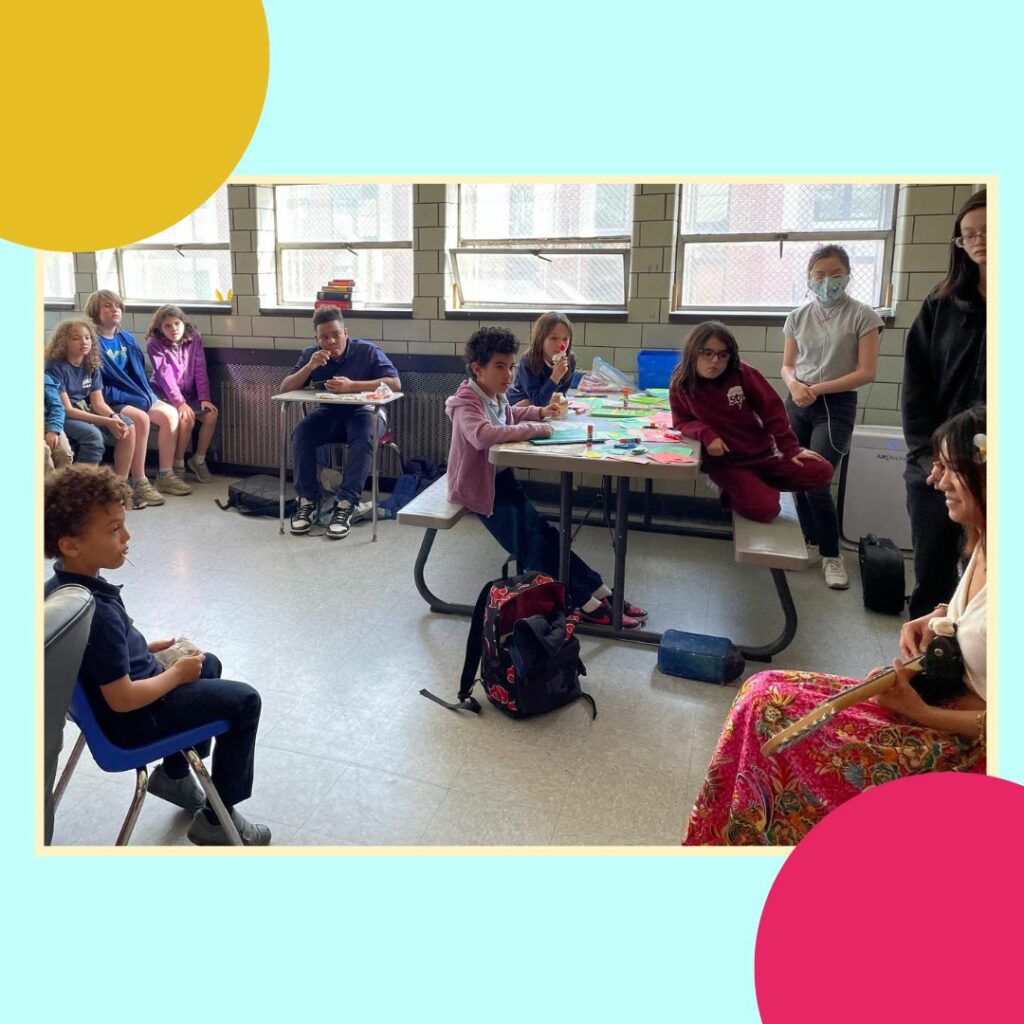 Israel Howell
Gavin Cochrane
Riya Rao
Susan Sato
Israel Howell
"Volunteering at ASI has given me the opportunity to learn and develop new skills and meet and collaborate with lots of talented, friendly, and interesting people. Kristin's constant positivity, enthusiasm, and support make it a comfortable and productive working environment."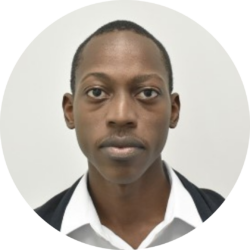 Web Design Team
Gavin Cochrane
Riya Rao
Susan Sato
You can become a member of our staff to help us in the classroom. Read about the experiences of volunteers within our organization, and learn more about how to get involved.
YOU can be a part of Art Sphere's mission in "Transforming Lives through the Arts." Art Sphere provides FREE art instruction and supplies to inner-city youth who often have fewer opportunities to take art classes. Here, they learn how to creatively solve problems and express themselves.

. . . and that wraps up this edition of the Art Sphere Bulletin. Thank you so much for reading our update this quarter. Be sure to follow us on social media for more fun activities!

We would be honored for you to share our free arts projects by forwarding this email address to your friends, family and colleagues. Let them know they can receive our newsletter by sending a blank message to: ARTSPHERE-ANNOUNCE-L-subscribe-request@lists.psu.edu