This week we're spotlighting our amazing volunteers who started with us in 2017!
Hi! I'm Brianna. I am a sophomore student at Drexel University majoring in Biology. I hope my major will eventually lead me to the endocrinology field (hormone control). Before my interest in science my first love was the arts. It came natural to me where I only needed my paper, pencil and mind to create. Art was my oasis that I valued as much as I did then, now. I studied art in middle school at Mark Twain and continued at Fiorella H. LaGuardia High School. Throughout the years I've narrowed down my favorite medias in art as charcoal, watercolor, and cray pastel. I am also experienced in oil painting, printmaking and digital media. Art Sphere's message and goal holds a deep connection to me. I grew up in a school that the arts weren't as prominent as I felt it should be, but I made use of what was given through works that combined academics and visual art.  I was fortunate to have a mother and teachers that recognized and encouraged me in pursuing art. I want to be that factor in a child's life and inspire their dreams no matter what. After I graduated, I didn't  want to  rid myself of the arts for a more academically challenging school. Within the education system art can be looked down upon, but I love how Art Sphere encourages it for future careers and interests to children. I've worked with children ranging from 9 months to 9 years in a daycare and tutored elementary to middle school leveled children. I hope my time at Art Sphere would continue to show art in its radiant form.

Hello! My name is Francesca, and I am a Psychology major at Drexel University. I like to make art and do creative writing. I will be an assistant teacher for ASI this Fall and Winter, teaching students 3-12 years old. I will be teaching at Cione, Shissler, Towey, and Fishtown Recreation Centers as well as the Penn Treaty School. In the past, I have taught Temple University students Spanish lessons. I have also developed a psychological laboratory with some peers at Drexel University. I am very excited to continue teaching with ASI! I can't wait to see where we go as a team.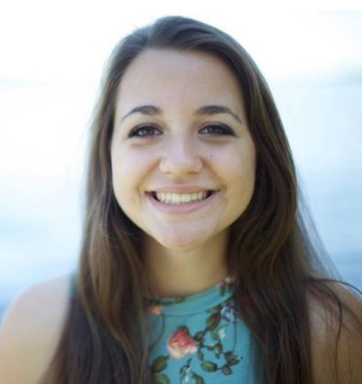 My name is Molly and I'm currently an ungraduate student at Arcadia University! I'm pursing my BFA in Painting with a minor in art history, and I aspire to get my MFA and eventually teach at the collegiate level. I love teaching and working with kids! I've worked at Perkins Center for the Arts in Moorestown, New Jersey as a camp counselor at their Eco Art summer camp. I also interned at a K-8 Quaker school as the art teacher's assistant. I'll be assisting Kristy with her classes at Shissler Recreation Center on Tuesdays and Thursdays. I've loved art and have wanted to teach for as long as I can remember, so I'm so excited to start gaining experience through volunteering with Art Sphere!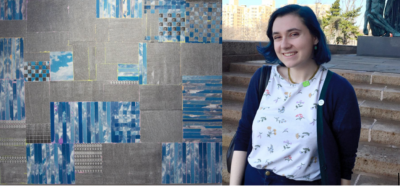 Hi! My name is Margot. I'm 22-years old and I just graduated from Brandeis University where I studied Biology and Studio Art. I'll be volunteering on Mondays at Fishtown and Cione recreation centers.  I grew up in the Philadelphia area and am excited to be living here again while I save money and apply to grad programs. I have never done any teaching before and I'm excited to help these kids express themselves in a positive environment. (I am also fully expecting to learn a lot myself) While I am likely going to pursue a career in genetic counseling, making art is a huge part of my life. I am so grateful for my art education and I can't wait to help others find that same joy.
Hello everyone! My name is Yen Nguyen. I am currently an undergraduate student at Temple University, majoring in biology. I hope to someday become an oncologist to help the incredibly strong cancer patients in their battle against the illness. I chose to volunteer with ASI because making art is something that has always been very important to me, and I believe that art should be apart of every child's life. Art is my way to vent and my stress reliever. I am very fortunate to have people in my life who have encouraged and guided me to be creative through art, and I want to be able to do the same for the other children.With that being said, I'm really excited for classes to start, and I especially look forward to meeting everyone!


Hello! My name is Monica Lough, and I am a Visual Studies major at Tyler School of Art, Temple University.  I love to dance, sing, make music, write poetry, and of course make art. I was an assistant teacher for ASI this past spring teaching junior high students, and this summer I will be the lead teacher for ASI's summer programs at Glavin Recreation Center and at Samuel's Recreation Center teaching Pre-K and 7-12-year-olds. In the past, I have taught summer art classes at Cambria County Community Arts Center in my hometown for ages 3-12, and I am excited to work with this age group again! I have also volunteered for the past 5 years with The Arc, the largest national community-based organization who serves people with intellectual and physical disabilities of all ages and for more than 100 different diagnoses. I befriended many of these people through art and crafts, playing games, and dancing and singing. I have been in several Art Shows, and among the most recent were Temple University's student-run organization OEMatters' Presidential Election exhibition, Tyler's Foundations Student Exhibition 2017, 2016 Allied Artists of Johnstown & CACCC Scholarship Shows, and PennDOT's "Paint the Plow" contest. I am super excited for summer art classes to begin, and I can't wait to see where my journey with Art Sphere Inc. takes me!
Hello to all! My name is Loralynn Ingreso: sophomore art major at Saint Joseph's University in West Philadelphia. I grew up in California for the entirety of my childhood and decided to go to school on the east coast because I felt that the opportunity to move wherever I pleased for education was too much of a privilege to pass up. I plan on going into some form of art administration anywhere in the world after I get my master's degree. I am passionate about art (of course!), living a healthy lifestyle, and outdoor activities like climbing, hiking, and camping. I also have a natural desire to connect with others and to help those in need out, whether those people be young or old! I hope to create an authentic connection with the kids of Fishtown Rec and help them progress educationally and artistically
Hey ArtSphere family! I'm Isabella. This semester I've been enjoying teaching with Khai To at the Shissler Recreation Center! I'm a Fine Arts Major at Haverford College, and I'm originally from New Haven Connecticut. I love to draw and I love to paint, and even more, I love to spread my love of art to everyone around me! I've been drawing ever since I could hold a pen – my mom told me that she saw me at 3 days old examining the patterns in the wallpaper in my room! Now I work as a TA at Haverford, and learning about art together with the tots at Shissler has already been a magical time. I also work as a Media and Communications Intern at the Association for Public Art, and more than ever before, this semester I've been able to learn about how art can be made more accessible to everyone. I also work at James House, a free art space for other students at my college, and as an art director of a cafe at my school as well! I love working with kids, mostly because while I look 20 on the outside, on the inside I think I'm 5 – I love milkshakes, coloring, birthday parties, and playing outside, especially riding on my bike. I'm looking forward to the rest of the semester, and learning tons more together with the kids at Shissler!