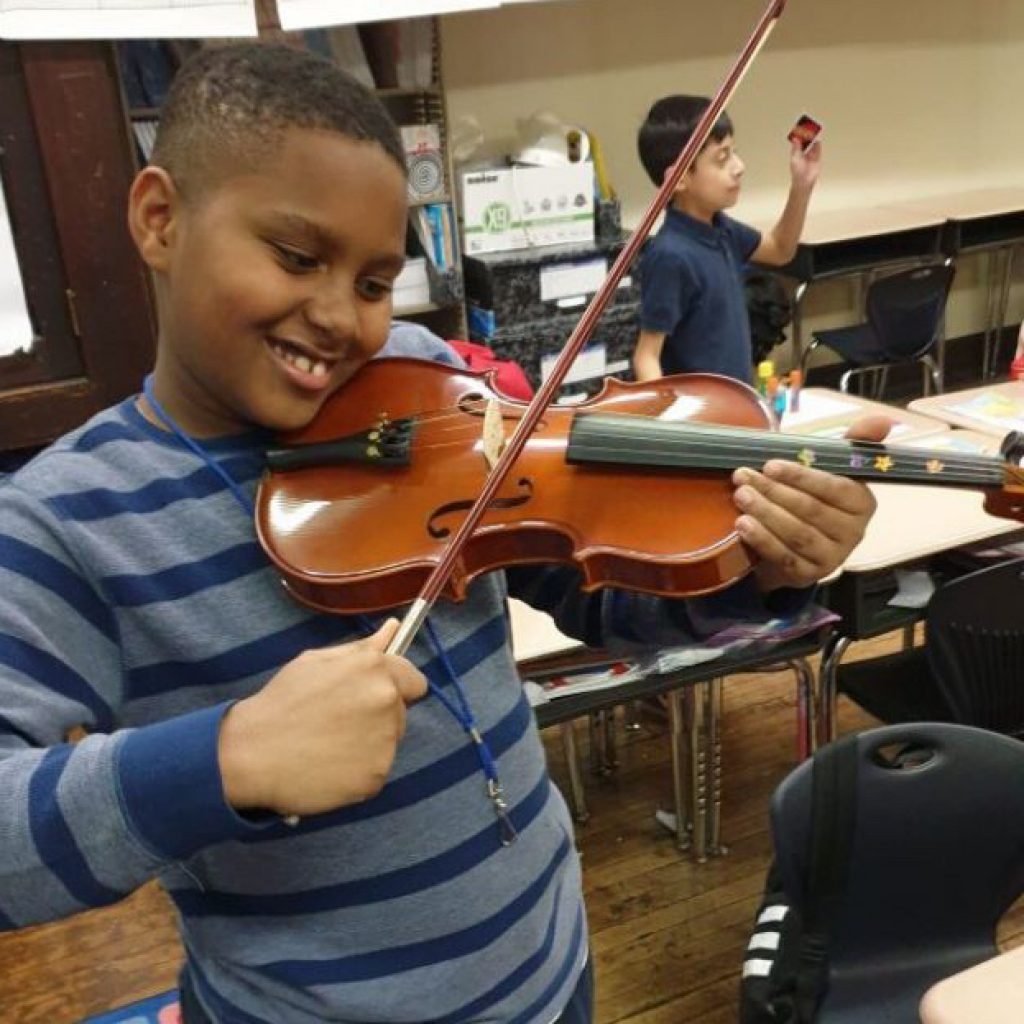 Read, watch and listen to the music of famous Black composers here. 
Learn about musical instruments. Listen to an orchestra and watch them perform more while making a drawing of what you hear.
Download musical instrument handout sheets to color, decorate and air play for a selfie photo here.
Listen, watch and learn more about Black musicians and music played with the violin.