Our volunteers provide an enormous amount of support at ASI, and their passion for art education is inspiring! They have helped ASI grow and continue to provide art education, and we're excited to introduce the volunteers who started in 2016 below!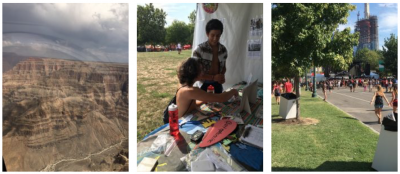 Hi guys! My name is Khai To and I just graduated with my MBA at Texas A&M University – Corpus Christi. My hobbies are cooking and baking– I try to replicate dishes that I tasted in restaurants. I was inspired by my mom and grandmom when I was a kid. The first thing that my mom always did after she came back from work is cooking a delicious meal for my big whole family. This is how that she expressed her love to our family, and I always enjoyed every single meal with my family. In university, I used to be a member of Information Technology Professional club, where business students could gather to promote student's interest in IT related majors. The reason that I chose to become a volunteer in Art Sphere is because of their purpose and their willingness to help children have chances with art or related fields. Here are a couple pictures about my activities from Made in America event and also my summer activities
Hi! My name is Nicole, and I have been volunteering with ArtSphere since October 2015. This summer, I will be teaching at Shissler Recreation Center with preschoolers and children ages 7-12 and at Fishtown with elementary aged children. This summer, we will be working with music, printmaking, and story telling while incorporating art and music history into our lessons. I'm excited to teach this summer because our students are full of energy and enthusiasm about the arts. I love showing our students new techniques and watching their faces light up with joy after seeing the finished product of a glazed ceramic piece, a resist painting made with oil pastels, or a mono print made with shaving cream and paint. They are the reason we do what we do with Art Sphere. As artists, we have discovered what it means to create something tangible to share with others about our unique experiences as human beings. To be able to introduce these experiences as part of early education is such a pleasure.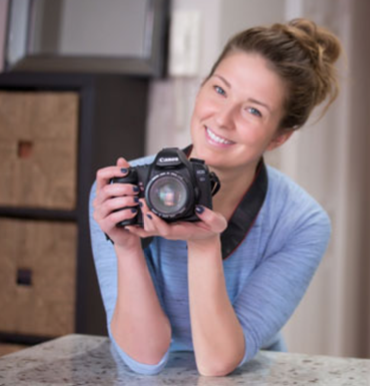 Hi!! We are excited to introduce our photography volunteer Lauren Glavin! She is a wonderful photographer and has graciously photographed for us at Penn Treaty Claymation Program. We love her work and hope you do too!
Hi everyone! My name is Kristen and I am a writer. I'm brand new to volunteering with Art Sphere, and I am interested in doing what I can to make a difference in the lives of others – especially children, if it's indirectly in the form of some graphic design help! One of my biggest passions is traveling, and I've lately been thinking about ways to start turning my travels into more purposeful trips. My little blog is www.skywardeyes.com. Happy to be on board!