Camille Claudel is often remembered as Auguste Rodin's muse, when in fact she was a very talented French sculptor who lived from 1864-1943. Many of her bronze and marble sculptures are housed in the Rodin museum in France.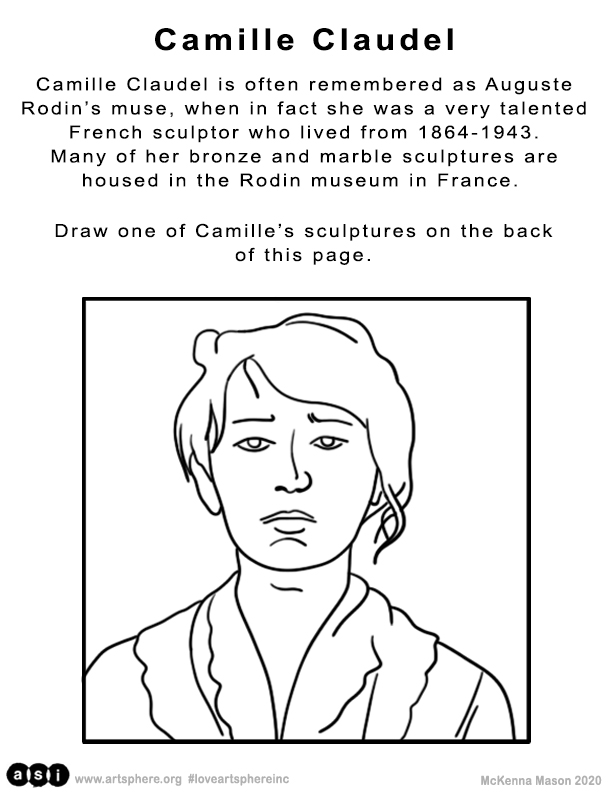 This project is one of the virtual classes exploring women artists, hosted on Facebook Live from 1:30-2pm every Wednesday and Friday. Materials and instructions are posted here afterwards. Tune into the live classes to ask questions, give suggestions, and interact with other students who are stuck at home!
If you want to watch the recording of the live video, check out our Youtube channel or Facebook page!
Materials
Camille Claudel PDF handout
Something to draw with
Instructions
Color the Camille Claudel portrait on the handout!
Check out some of Camille Claudel's sculptures. Find a sculpture that sticks out to you, and draw it on the back of the handout!