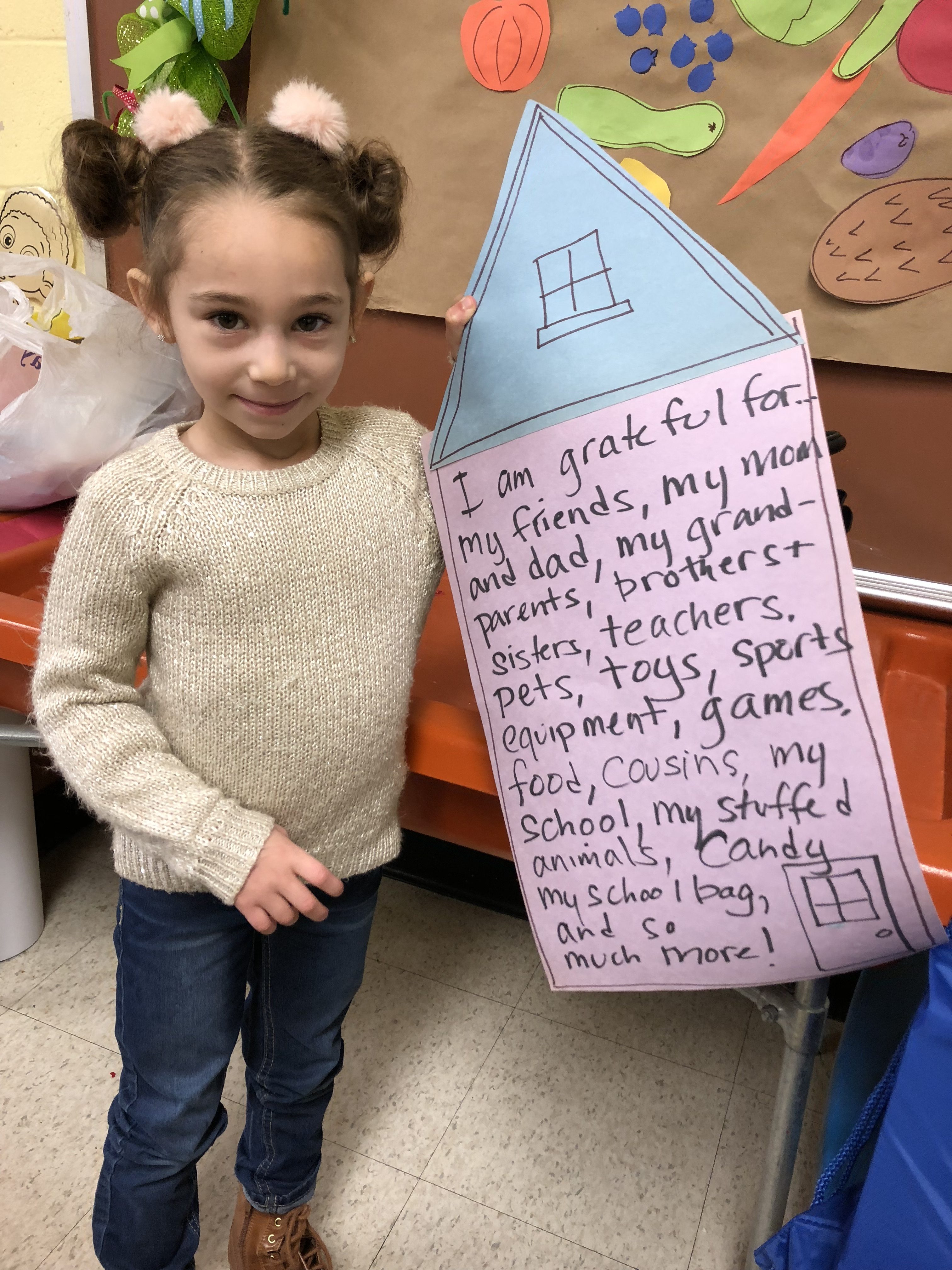 Dear Friends,
Hope you will always have as many reasons for Thanksgiving in your heart as in ours and that you have a very happy holiday! 
This year you have helped us…
empower youth to make art out of anything, to recycle and repurpose (see self-portrait sculpture made with blocks and her hair bow),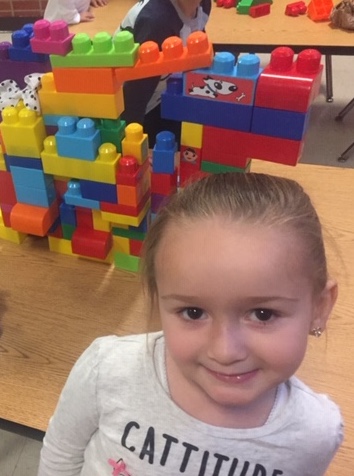 assemble and distribute over 600 art boxes /bags for kids to take home,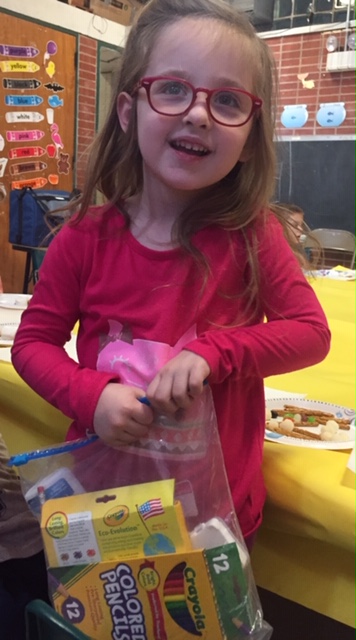 teach over 650  preschool – high school age students in 10-week programs (incorporating literacy, technology, healthy eating, music, and more!),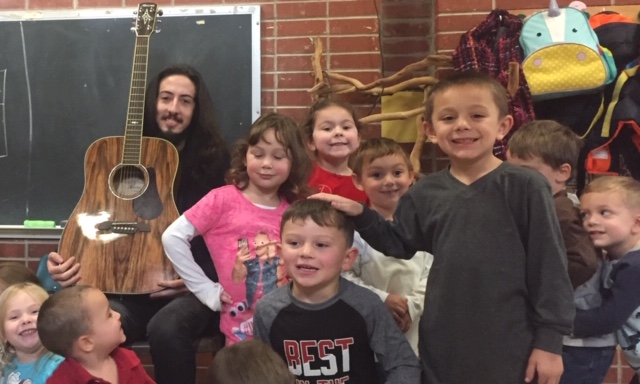 bring high school students to meet artists/makers, and bring professional guests to classrooms to share their art for 10 groups of youth,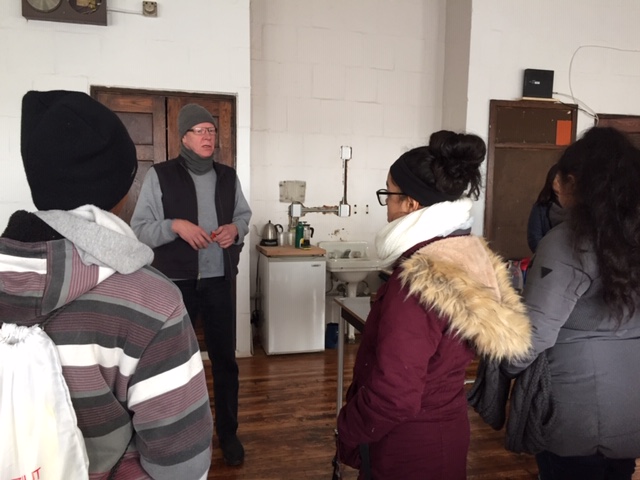 document our work showcased and shared on social media, (#GivingTuesday) and so much more!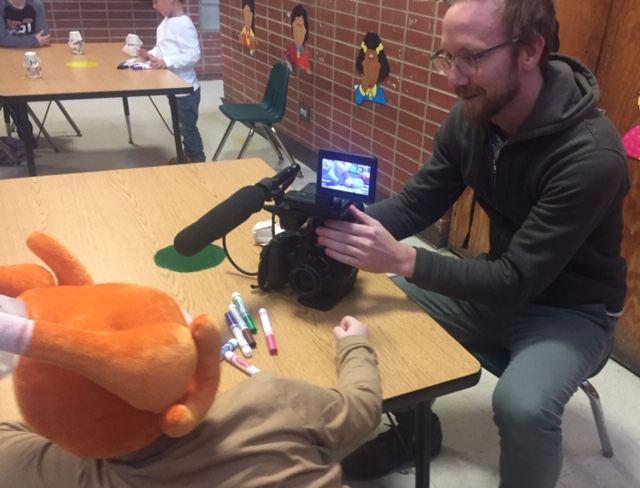 Thank you to all the supporters, volunteers, and mentors who have given of themselves to allow ASI to touch so many lives and build creative connections in communities and neighborhoods. Giving the gift of education.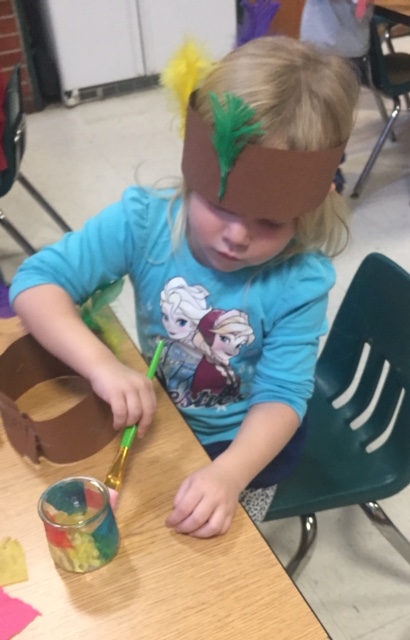 We appreciate the team spirit within and outside the classroom making it all possible! Even our preschoolers were helping us prepare for our 20th-anniversary event (with parent donated recycled yogurt jars that students made into tea lights.)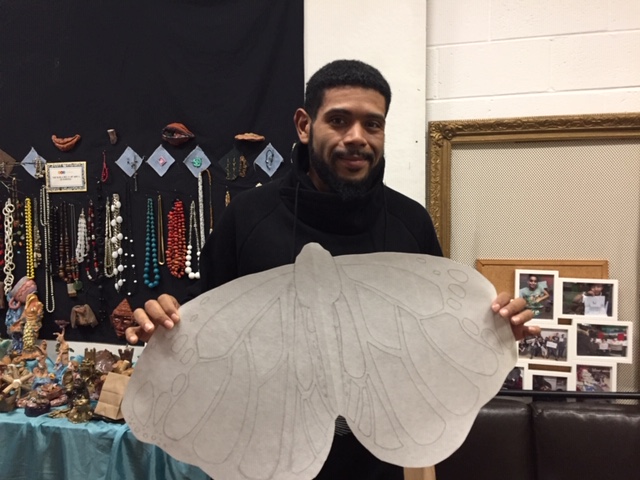 Volunteers worked behind the scenes prepping parachute cloth for Penn Treaty High students to paint for a butterfly mural installation next week.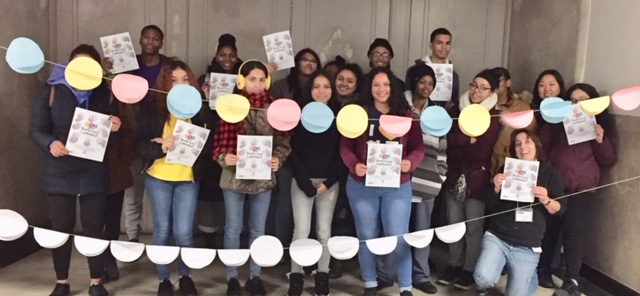 And Freedom Prep High school students who made sphere decorations in preparation for our 20th-anniversary party Thursday, December 13 from 6-8, where we will be able to thank you in person. 🙂  
Thank you for making all the difference!
Kristin
Kristin Groenveld
Executive Director and Founder
Art Sphere Inc.
"Transforming Lives Through Art" and Strengthening our Communities Since 1998
www.artsphere.org | Visit us on Facebook | Follow us on Twitter | Support us on GoFundMe!
Subscribe to our quarterly newsletter by sending a blank email message to: