Beatriz Milhhazes is a Brazilian artist who uses Brazilian culture to inspire her paintings and prints. She overlaps geometric and arabesque shapes, stripes, lines, circles and rays to create energetic and colorful artworks.
Use patterns, arabesque and geometric shapes and lots of colors to create your own Beatriz Milhazes inspired piece of abstract art.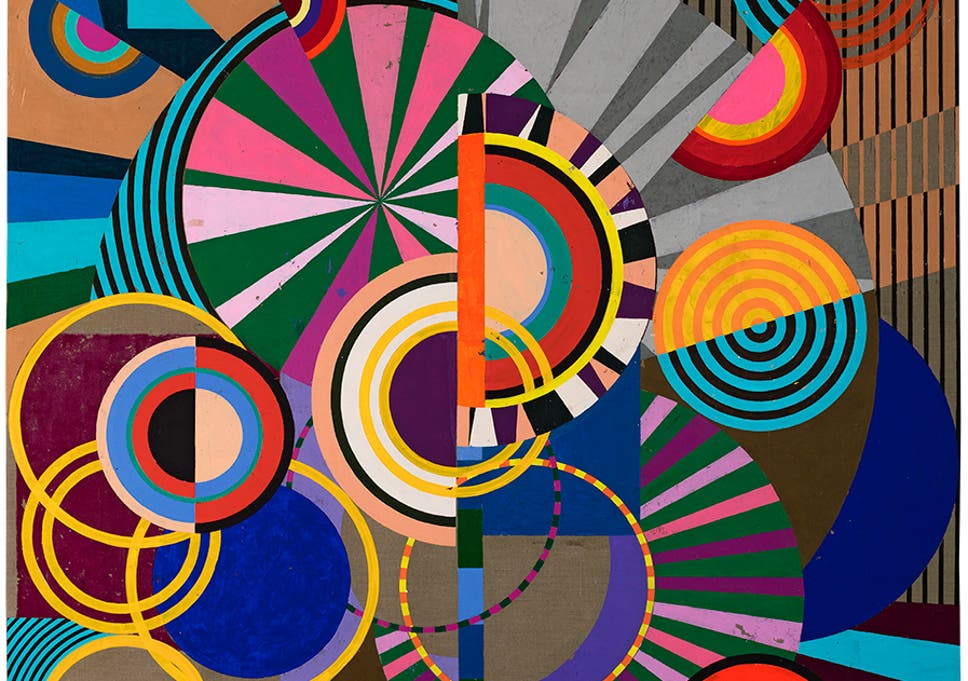 This project is one of the virtual classes exploring women artists, hosted on Facebook Live from 1:30-2pm every Wednesday and Friday. Materials and instructions are posted here afterwards. Tune into the live classes to ask questions, give suggestions, and interact with other students who are stuck at home!
If you want to watch the recording of the live video, check out our Facebook page or Youtube channel!
Materials
blank paper
pencil
something to draw with
ruler
compass or cup (optional)
Instructions
Check out some of Beatriz Milhazes' work here. 
Plan your design. Milhazes' work is colorful, overlapping, busy and energetic, so use as many shapes, lines, patterns and colors as you want. She has little to no blank space in her artwork, so fill the page. 
Use a ruler or straightedge to make sure your lines are straight. If you choose to include circles, you can use a compass or a cup to trace perfect circle. Use a pencil so you can add or get rid of shapes and patterns before you color it in. 
Outline your lines, shapes and patterns and color it in.
Teach your friends and family about Beatriz Milhazes and show off your artwork.