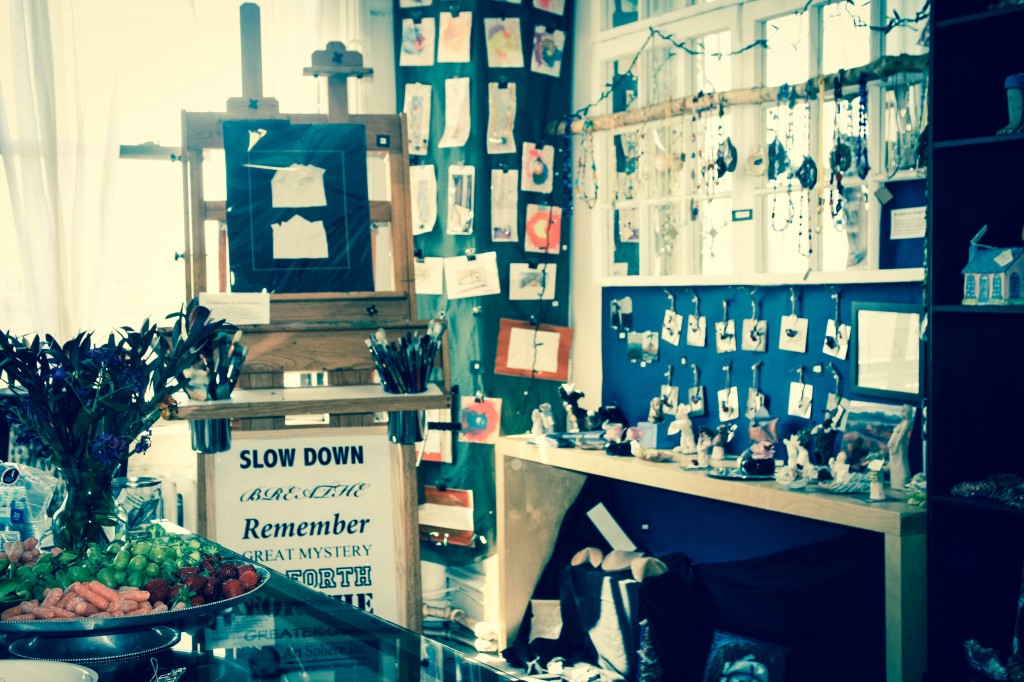 Art Sphere Inc. opens our office doors to the public for art workshops and art sales to generate funds for programs through public donations.
We participate in our buildings open studio giving you the chance to see Art Sphere and   other local artists come together and share their work with you.
These dates are routinely scheduled for October, December and April, but private visitor tours are also welcomed. Fall October Philadelphia's Open Studio Tours Weekend, the Winter December Weekend Open Studios and the Spring April Weekend Open Studios (Noon-6pm) at the Bok Building. Due to building security regulations, please contact us if you are interested in a private tour so someone can arrange to meet you at our building entrance!
Art and crafts sold to benefit Art Sphere Inc. include: Oil Paintings, Clay and Paper Sculptures, Wood Cuts, Litho Drawings, Encaustic (hot wax painting), Watercolors, Hand-made Books, Beaded Jewelry, Stationary, posters and more.
See sample projects made by students, view photos from our events, and find posters documenting our most recent projects on your visit where you can get lesson plans,  participate in "Make and Take Art Projects" and we can assist you with our other art resources!
We are very thankful for the ways other organizations share Art Sphere, Inc's mission including the Royal Heritage Society of the Delaware Valley by showcasing our work at Historic Ormiston Mansion in Fairmount Park and the Jed Williams Studio Gallery, which hosted an art exhibit with opening and closing events and speaking engagements and free origami events!
To inquire about purchasing our art on other occasions, contact ASI here or e-mail info@artsphere.org for arrangements.