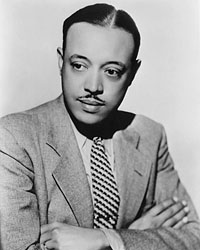 William Grant Still was known as the "Dean of African-American Classical Composers." He had a renowned career as a composer who broke many racial barriers in classical music. 
Still was born on May 11, 1895, in Woodville, Mississippi. He was raised in Little Rock, Arkansas where he started his music education with violin lessons at 14-years-old. He also taught himself the cello and oboe. He attended Wilberforce University where he learned how to play many different instruments and practiced conducting and composing. Still then attended Oberlin Conservatory of Music on a scholarship. 
After college, he played the violin, cello, and oboe in regional orchestras. He also arranged and conducted for CBS and WOR. Still then applied to study at the New England Conservatory where he received a generous scholarship from George Chadwick and Edgard Varese. 
Still started his work as a serious composer in the 1920s where he received the Guggenheim and Rosenwald Fellowships, as well as commissions from the Columbia Broadcasting System. He composed music for the New York World's Fair in 1939. He received many awards for his compositions, such as the Jubilee prize from the Cincinnati Symphony Orchestra for the Best Overture in 1944 and his composition The Peaceful Land earned a prize from the U.N. 
Still continued to compose for various organizations and his work came with honorary degrees such as Doctor of Music from Howard University, Doctor of Laws from the University of Arkansas, and Doctor of Music from the New England Conservatory of Music. 
In 1939, he married Verna Harvey, who was a concert pianist. They collaborated on many compositions together, and William kept composing until his death on December 3, 1978. 
Still had a very decorated career as a composer and he was a pioneer in breaking through racial barriers in the world of classical music. He was the first African-American composer in the US to have his piece played by a major symphony orchestra, Symphony no. 1 "Afro-American" by the Rochester Philharmonic. He was also the first to conduct a major symphony orchestra, the Los Angeles Philharmonic Orchestra. In addition, Still was the first Black man to conduct a white orchestra and he was the first Black composer to have his opera, Troubled Island, broadcasted on national television.  
William Grant Still was inducted into the American Classical Music Hall of Fame in 1999, and he is still remembered as a legendary American composer. If you're interested in learning more about him, check out the links below, and research his work more! 
Sources: 
https://www.williamgrantstillmusic.com/BiographicalNotes.htm