Artwork 1 – Towey Playground
We had a great day at Towey Playground. The children got to use tempera paint cakes in black, blue, green, and violet. These paints are amazing because you only need a paintbrush and water to produce strong, intense color. They painted on doilies and were encouraged to paint abstractly. Most of the children did, but some preferred to paint patterns.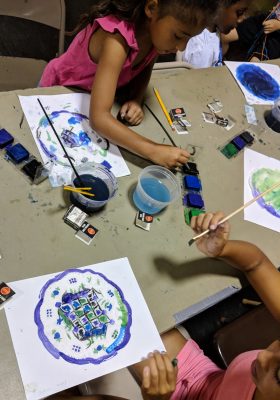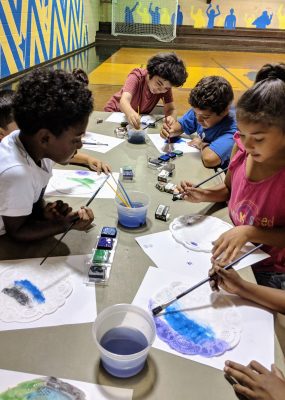 We let them dry for a bit, then pinched the center and added a chenille stem to create an adorable little butterfly!