Frank, a high school student from Simon Gratz High School Mastery Charter, shares his experience after a 10-week internship this spring with ASI at Northern Liberties Recreation Center working with ASI Volunteers: Gab, Kashief, Peter, Alysia, and Chris.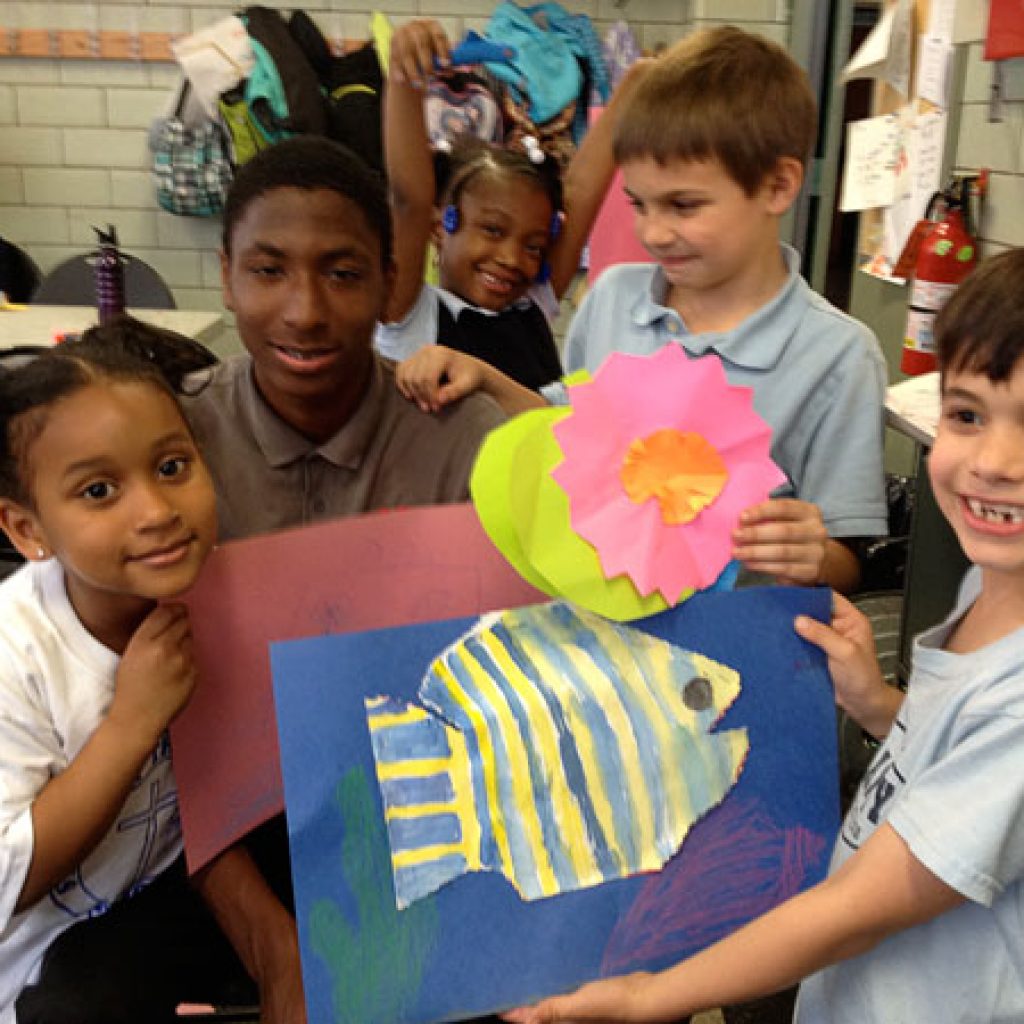 "At the Northern Liberties Rec Center, I volunteered with Art Sphere Inc. and really enjoyed it. I helped the art teachers work with students to make a mural to hang in the hallway. At my internship, I acquired a few skills that will help me later in life. I had good teaching experience from working with the kids that will help me in a possible teaching career. Also, I got experience with kids and learned how to work with them one-on-one. Finally, I have learned how to make different art projects. I think that working with Art Sphere helped me because it actually gave me working experience that I can use when looking for future jobs."
Frank's internship included meeting with ASI teachers to review lesson plans, setting up classroom with art materials, prepping lesson materials for class, assisting in teaching youth, serving food for community art opening and potluck, and hanging student artwork as part of our paper installation that transformed the hallway and entrance of Northern Liberties Recreation Center into a garden.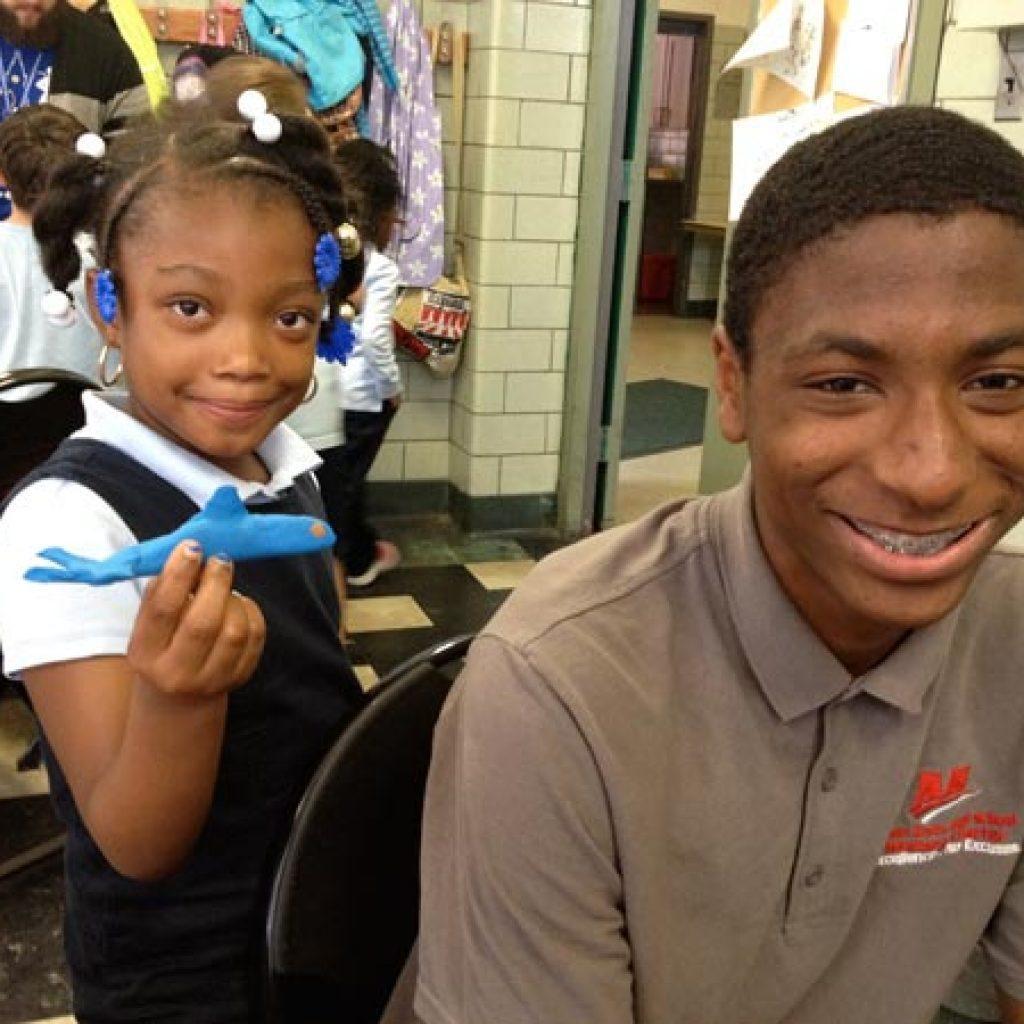 ASI is grateful to the dedicated Internship Coordinator Tom Whittle of Simon Gratz High School Mastery Charter and our interns and volunteers who brighten the days of our city's youth by sharing how to make art. As our student above said of our program, "Art making is what I live for, this (ASI program) is my favorite activity of my day and I only get to make it once a week. I wish I could everyday because making art makes me happy."