Coming from musical styles like Jazz, Rhythm and Blues, and Country, Rock 'n' Roll refers to the type most popular in the 1950s and 60s. In the 1960s, Rock and roll had a polarizing influence on lifestyles, fashion, attitudes, and language.

Rock 'n' Roll isn't just a music genre; it's a lifestyle. On the handout, draw and color different things that remind you of the Rock 'n' Roll style on the guitar provided.
Learn new vocabulary: Influence, Polarizing, Showmanship 
Tool Kit: Keep Rocking Handout, pencils, and colored pencils or crayons.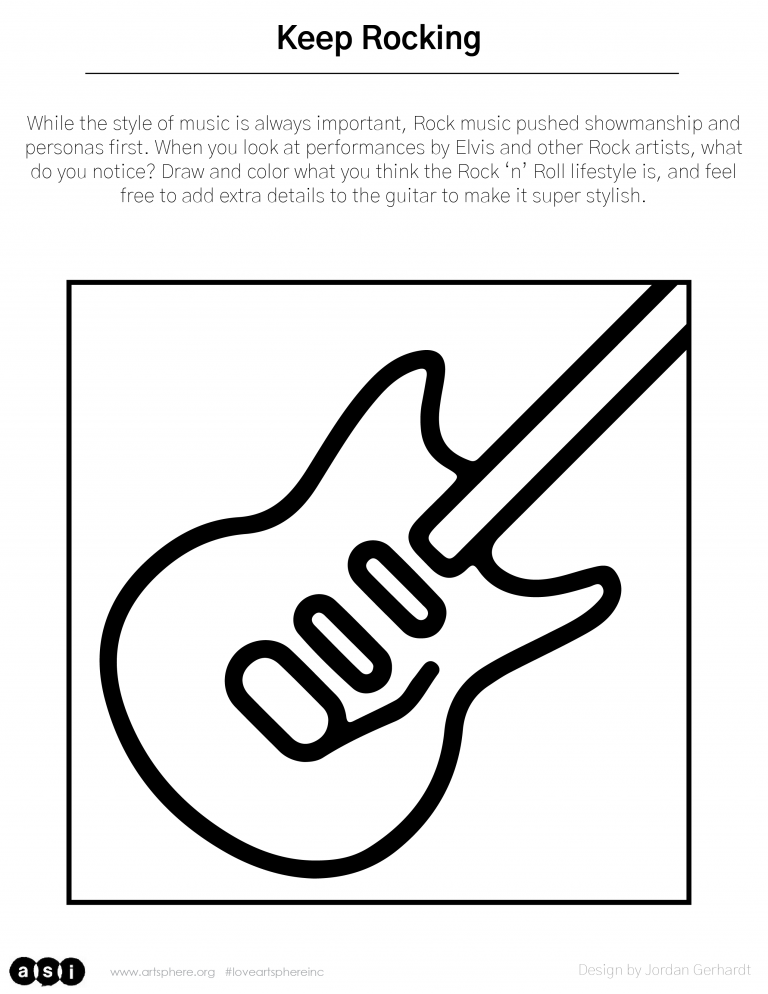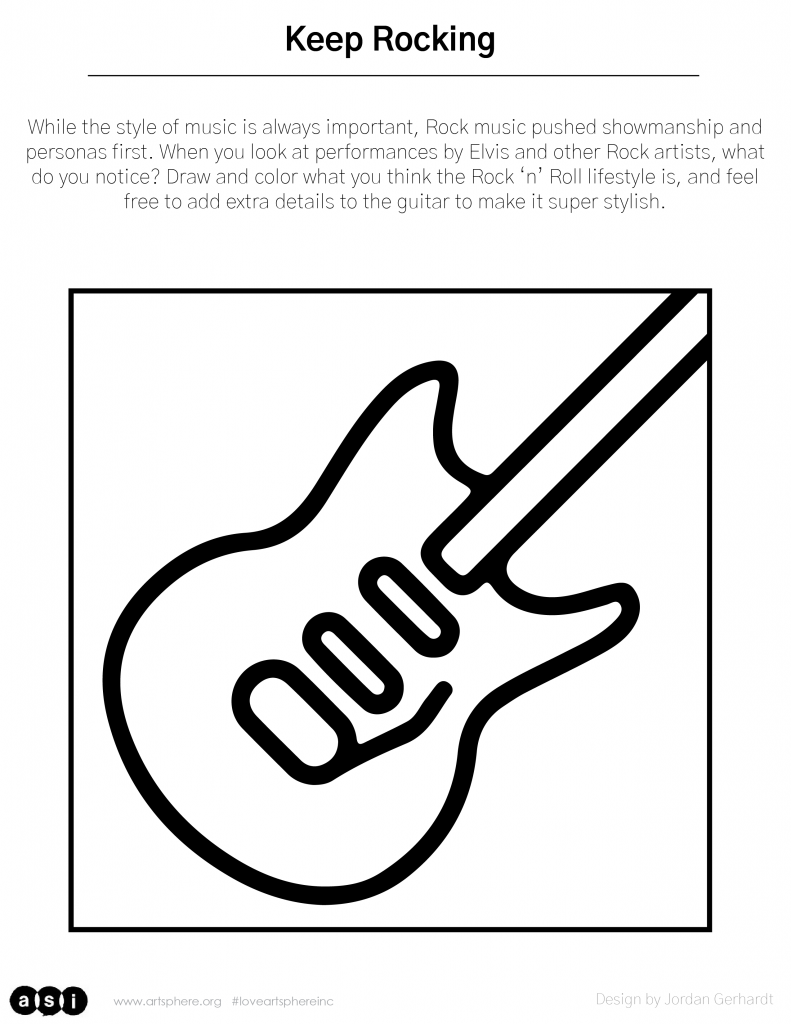 Directions:
Step 1:Look online for different Rock artists and songs. Some popular Rock artists during the time were Chuck Berry and Elvis Presley 
Step 2:While the style of music is always important, Rock music pushed showmanship and personas first. When you look at performances by Elvis and other Rock artists, what do you notice? Do they stand at the center of the stage and act timid? Or do they dance around and act brave? What kind of clothes do they wear? 
Step 3:Keeping this in mind, use the handout to draw and color what you think the Rock 'n' Roll lifestyle is. Feel free to add extra details to the guitar to make it super stylish. 
Group Activity: Show off your custom guitar to your friends and family. Do they think the drawings represent the Rock lifestyle well? Did your parents listen to Rock when they were younger? Do they still listen to it? What kind of rock was popular when they were young? 
Extend Your Journey:  Look further into the history of the genre and the artists we covered today. Here is a link to a documentary on Chuck Berry and Elvis Presley