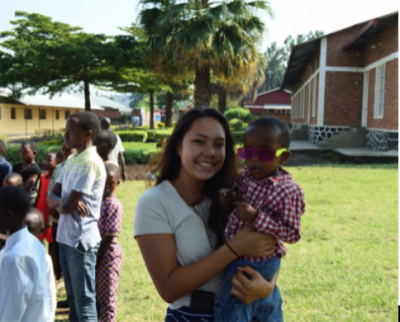 As ASI prepares for the Fall and new volunteers, we decided to share first day introductions by volunteers, many who now continue working with us as staff, advisors and mentors and have grown our organization. Look how far we have come together!
My name is Jedidah. I'm from Asheville, North Carolina, and currently a freshman at Drexel University. I'm still learning my way around Philly, but I love the city. I'm majoring in nursing, hopefully pediatrics, so I love the idea of bringing art to kids in the community. My favorite things to do are things like traveling, painting,  photography, and anything outdoors. I'm starting with Art Sphere this October, and I'm super excited to be able to get a little more creative and go outside my comfort zone.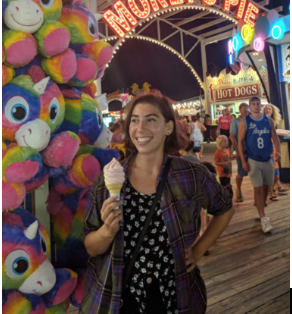 Hi everyone! My name is Ginny. I grew up and went to college in South Jersey but have lived in Philly for the past few. While I got away from making art during my time in business school, I've been prioritizing pushing myself and getting back in touch with my creative side lately. Usually, you can find me brewing good vibes & great coffee at the cafe I work in. I'm excited to dive into ASI's world and make a difference doing something I'm passionate about. My access to art education has shaped who I am today and I hope to pass my love of creating onto the students I'll be working with. So let's get started!
Hi everyone! I'm Pooja, and I am excited to get involved in the community using the power of art. I grew up in South Jersey, and now I am a third year student at Drexel University studying molecular biology. I plan to go to dental school, but ever since I could remember, I loved art. Does everyone remember those art classes in elementary school? Those were my absolute favorite, and I never wanted to leave. In my own life, I enjoy painting, jewelry making, reading, traveling,  and yoga. These are all activities that help me destress and enjoy the little things in life. I also adore children, and I would say my favorite part about them is their different mindset. I plan to help plan workshops for Art Sphere, write blogs about the power of art, and do whatever I can to expose my love of art to children.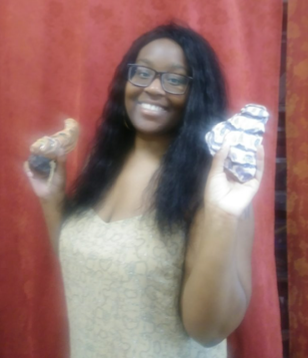 Hello, I'm Iffat "Eazybreezyart" Pugh, an Illustrator/surface designer from West Philadelphia.  I have experience in story-boarding, character design,cover art concepts, logos and portraits working with pencil, pen and ink, charcoal pastels and watercolor mediums. I briefly attended the Art Instructions School and took weekend classes at Pennsylvania Academy Of The Fine Arts and The Moore College OF Arts. Art is not only a talent, it is a tool that can be used for communication, therapy and freedom of expression. Not only can it inspire you but it can expand your mind and how you see the world around you.
Hey there! My name is Natalie Morano and I am volunteering with Art Sphere Inc. as an assistant teacher at two recreation centers in North Philadelphia. I am back for my third summer volunteering with the organization, and I am thrilled to continue working with ASI. I recently graduated from School of Visual Arts in Manhattan with a BFA in 'Photography and Video' and have returned to Philadelphia, my birth city, because of it's strong lineage of community-engaged arts. I view art-making as an exercise of creative problem-solving skills and believe in its ability to deal with topics that extend beyond aesthetics. I see it as a form of communication that can catalyze productive dialogue and bring divided groups together in ways that other methods of communication can not, both during the process of making and in the interaction with the final product. I am excited to help facilitate the art projects designed by Kristin and hopefully spark a similar belief in the power of art in the youth we are fortunate to work with!
Hi! My name is Becca, and I will be volunteering with Art Sphere doing art with kids in Fishtown! I am grateful to do nothing but  art with kids for 6 hours! They brighten my day, and we learn a lot from each other. I realize how important it is for kids to see that art is valued in this world and in their lives! I grew up going to a waldorf school where the arts in many forms were woven into our curriculum. Since then I have consistently drawn and painted on my own, often doing watercolor portraits for people I know and love.  Right now, I feel more interested in doing collaborative art on a bigger canvas! I got into that in a particular way through dance, specifically contact improvisation which is a collaborative non-competitive improvisational dance form that involves a lot of physical contact between bodies! I just graduated from Oberlin College this spring where I found and fell in love with Contact Improvisation. I will go back there this fall to TA my professors dance class! I hope to learn more about how to integrate movement and dance into education and how to collaborate through dance with other art forms! For now I am in Philly doing research for my professor's new book and trying to find enjoyable things to do beyond that computer work. I have been volunteering on an urban farm, Food not Bombs, and now Art Sphere!
Hello everyone! My name is Sadie. I graduated from E3 Power City Center in 2018, receiving my GED. I'm currently doing an intership at Art Sphere Inc. as a volunteer. I'm interested in working at ASI because I enjoy the way art is created and displayed and also for more work experience and my passion for art. Although, I might not be the best at drawing, there are different forms of art l'm good at, such as music. Even though I received my GED, I won't be stopping there! I'll be attending trade school to become an audio engineer. I'm super excited to start working at ASI, not just for the experience but to enjoy the hands-on work and to interact with others.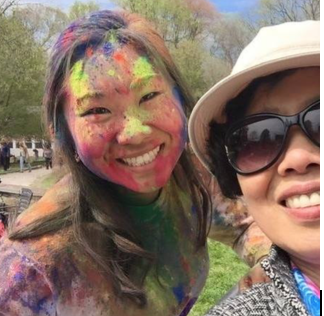 Hi everyone! My name is Alice, and I'm excited to volunteer with ArtSphere Inc. with event promotion. My appreciation of art came from my high school ceramics teacher and art history teacher who both fostered a sense of inspiration, innovation and creative abnormality. Art can be created out of a simple idea one had while watching TV or walking down the block. Art can be visualized from common place items or out of a desire to create a second life for household items. Art has played an impactful role in history in the different culture, which makes it so interesting to study. Most importantly, art should be available to everyone. Through my travels, I've become ever more passionate about art made from commonplace items and using it to help manage waste reduction and practice sustainability. For example, turning wine bottles, plastic cups and plastic spoons into lamps.  A favorite art project between my Mom and I is when we sewed my old t-shirts into a quilt that I still use today. In my free time, you can catch me at the gym, running around with a small lab or shopping around at the Italian Market. I'm excited to spread the news about ArtSphere and meet everyone!
Hi everyone! My name is Jessica, and I am excited to be working as a volunteer coordinator for Art Sphere! I am currently a freshman at the University of Pennsylvania but I am originally from sunny San Luis Obispo, California. I just recently moved to Philadelphia this past year and have absolutely fallen in love with everything about it! I am from a pretty small coastal town, but adjusting to the city life has been such a wonderful experience and I cannot see myself anywhere else! Volunteering has been apart of my life since I was a little girl and I hope to continue doing it for as long as possible! I worked as a volunteer assistant to the director of my local Meals on Wheels throughout high school and have seen how important and rewarding it is to give back to the community. I was also a volunteer math tutor for young middle school girls in my area and through my time there, I was opened up to the incredible potential and knowledge that is present among children who have a desire to learn and grow. I am majoring in healthcare management at UPenn but I have always been drawn to the arts and the value of creative expression in whatever form it may take. In my free time I enjoy playing volleyball, long-distance running, and having insightful and genuine conversations in quaint, little coffee shops! I am looking forward to my time at Art Sphere and meeting all the incredible people who are a part of this community.
Hi all, my name is Gabby and I'll be working as Art Sphere's office manager. I'm a sophomore English major at Drexel University. I'm from Long Island and I came to Philly for Drexel's co-op program. I went to schools where I always had the opportunity to participate in the arts. I've been playing the flute and the piano for ten years in concert bands, jazz bands, and wind ensembles. We traveled for three competitions, which ended up being my favorite memories from high school! I got to take art and creative writing classes, join an art club, and publish my writing in a zine. These experiences shaped who I am, so I want to work to give anyone the same opportunities I had! I have volunteered at an animal shelter and was a counselor at a summer camp for kids ages 2-4. Besides working at Art Sphere, I am currently working at the Drexel Writing Center as a peer tutor to help other students at Drexel develop their writing. I can't wait to work at Art Sphere this spring and summer!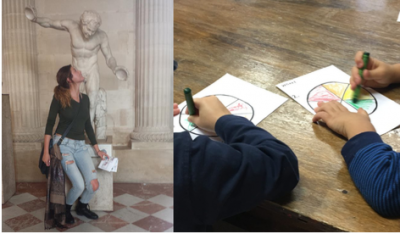 Hello! My name is Rebecca, and I am a senior at Temple University studying Strategic Communication, with an Art History minor.  I grew up in Northeast Philadelphia and attended Philadelphia's Creative and Performing Arts High school in South Philadelphia for visual arts. For me, volunteering with ASI means being able to spread the creativity that was afforded to me at a public arts focused high school, to other children who do not have access to art programs through public schools and after school programs. I experienced how art and creative exercises can transform lives and instill positivity. I previously worked as a camp counselor for ages 3-12 with Philadelphia Recreation Centers, and I also taught an art class for high school students while studying in Rome. I mainly provide office assistance and volunteer coordinating for ASI; however, I assisted in classes, photographed, worked special events, collaborated, prepped projects, and more! Working with Art Sphere has been and continues to be a way for me to learn how to advocate and organize for a cause that I strongly believe in. Taking organized action in social change and community engagement with ASI has been a learning process, and a great experience.  I am excited to continue working with Art Sphere Inc!