Your Destination: Participate in museum-type observation and dialogue about Van Gogh's Sunflowers painting and paint your own version in a directed lesson. Learn how colors and strokes can express feelings.
Travel Kit: 
large image of a Van Gogh

Sunflowers

painting

Camille and the Sunflowers by Laurence Arnholt (or other children's book about Vincent Van Gogh or inspired by his Sunflowers paintings, such as Katie and the Sunflowers by James Mayhew)

oversized white paper, cardstock, canvas (suitable for tempera or acrylic paint)

tempera or acrylic paints in yellow, red, brown, and green hues (alternative medium: oil pastel crayons)

paintbrushes in various sizes, paper plates for palettes (if using paint)

optional props/visuals: whole sunflower seeds; photos of people standing next to fully grown sunflower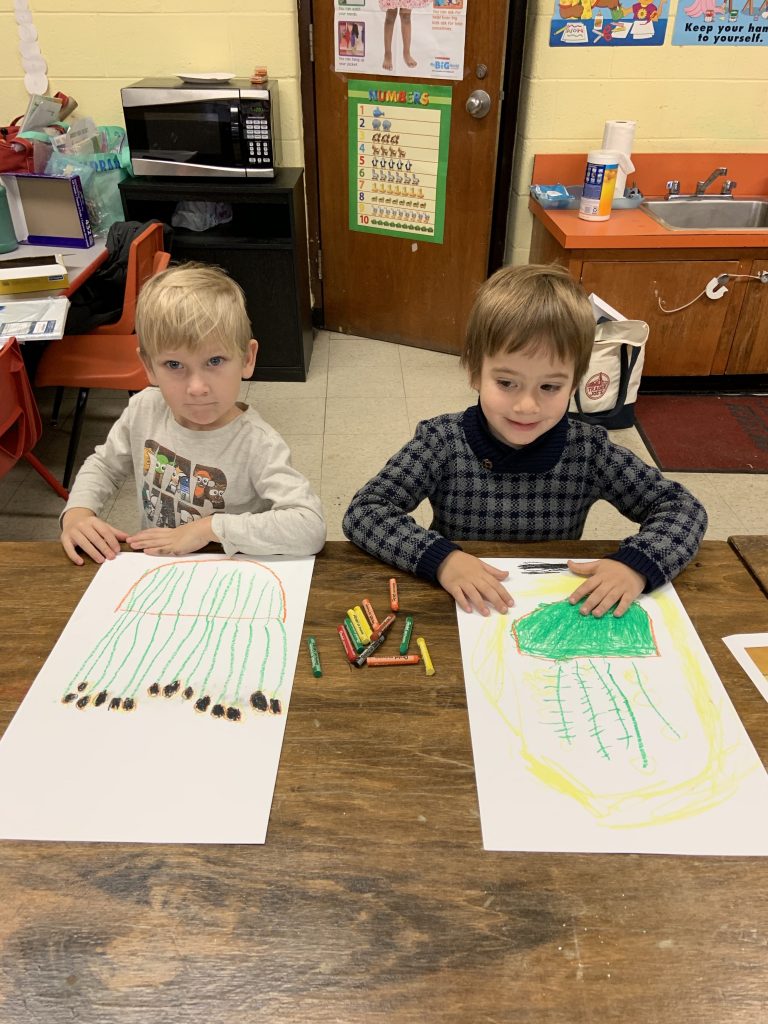 On the Path:
Step 1 Observe a copy of the painting Sunflowers by Van Gogh. Instruct the students to look and think, and be able to point to aspects of the painting to support their observations. Use open-ended questions, rather than yes/no and emphasize there are no right or wrong answers. Validate all comments and keep dialogue moving. Good questions to ask include: "What do you see?" followed by "What makes you think that?" and "Why do you think the artist painted that?"
Step 2 Read Camille and the Sunflowers by Laurence Anholt. Concepts to discuss after reading include: comparing sunflowers to the sun; warm color palette; using color to express feelings
Step 3 Demonstrate the painting/drawing lesson. Begin with pencil and plan out where they will place the sunflowers and vase. Try to distill elements to shapes and lines — circles for sunflowers, lines for stems and vase. Show how to create different hues of yellow by mixing colors. Show how to make details such as petals, seeds, leaves.
Step 4 Distribute paper, paint, paint brushes, paper plates (or oil pastel crayons).
Step 5 As students work, encourage them to keep looking at Van Gogh's painting for inspiration. Point out how the vase sits on a table in a room, how there are dark seeds in the center of the sunflowers, how some petals are open and others look closed or wilted.
Vocabulary: Vincent Van Gogh, sunflowers, warm palette, expressionism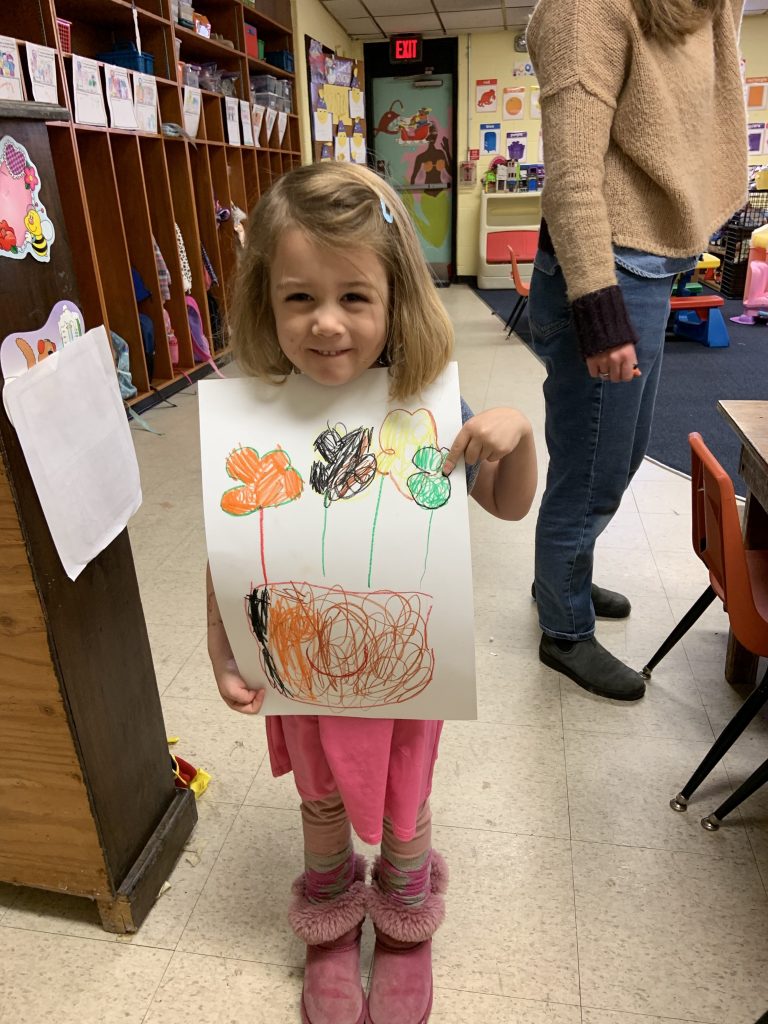 Group Tour: Hang all the sunflowers around the room or lay across the table. Observe how each painting is different because each artist is different. Possible discussion questions:
"What would you name this shade of yellow?"
"Was it difficult to paint so many flowers with only one color?"
"What part of the process did you enjoy the most?"
"What feelings did they express when they were painting?"
More Group Tour: Share whole sunflower seeds. Explain how these grow to become sunflowers. Crack open the seeds and taste the kernels. Close your eyes and imagine growing into a sunflower.