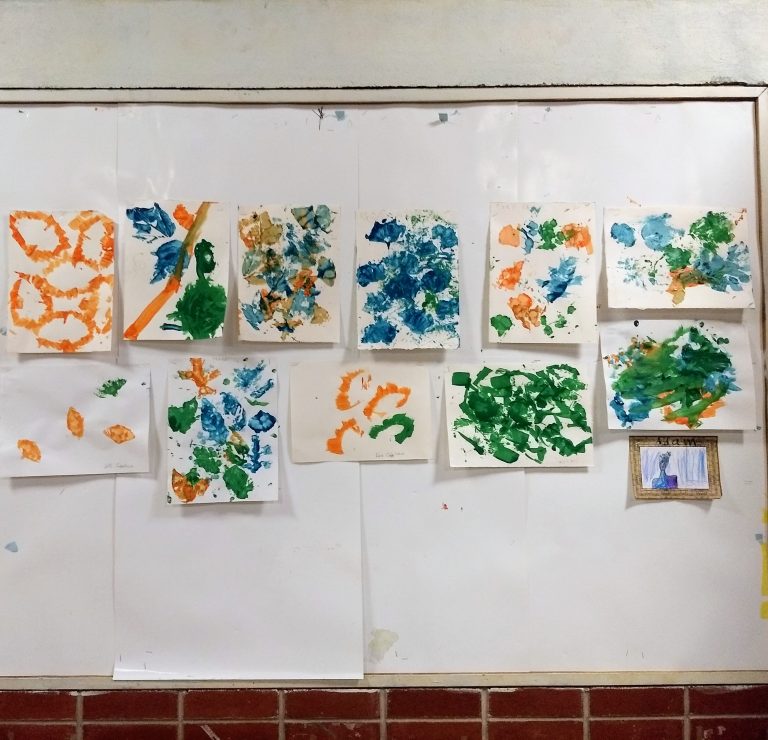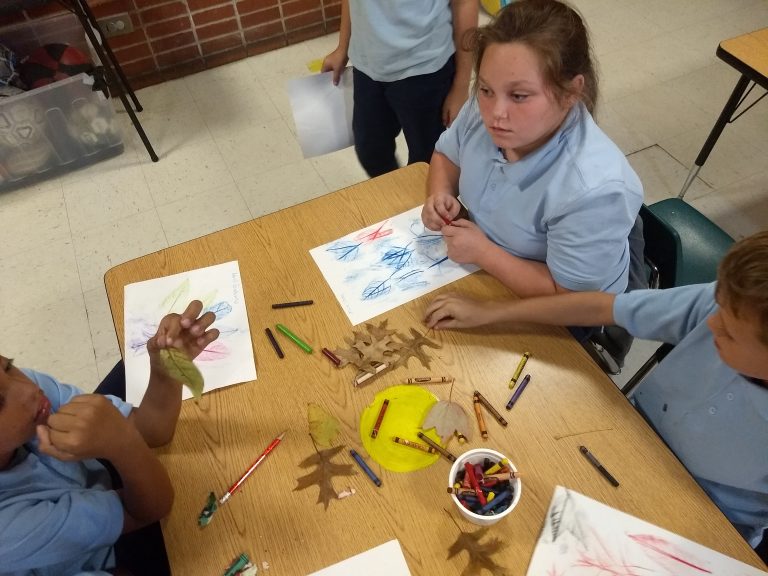 After school students at Cione Recreation Center made with prints with fallen leaves. We first started by making rubbings. Placing a leaf under their paper and using the side of their crayon to lightly make an impression of the leaf. Students explored overlapping multiple leaf rubbings. They used a variety of leaves to create visual interest in their compositions.
After they had finished their rubbings students jumped right into printing with paint. Students could make two prints at the same time. Using one sheet of paper to carefully apply paint to their leaf they left a negative print. Then they used that painted leaf to make a print on a different sheet of paper.
This project was great especially for our group which includes a wide age range. For some students, this was an entirely new experience while for our older students this was a familiar process. However, because this process is so flexible in its outcomes everyone was excited about their work. Printmaking is always interesting to all age groups because of its unexpected results.