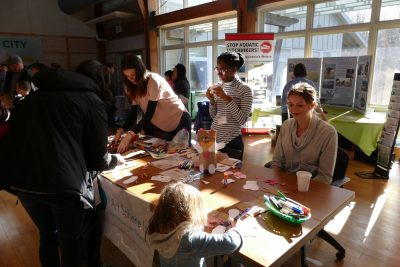 We had another fun year at John Heinz National Wildlife Refuge At Tinicum celebrating Ground Hog Day while friends and families enjoyed nature walks, making ground hog puppets, learning about climate science, and much more. On Saturday, Art Sphere made ground hog puppets, coloring crafts, and face painted with the kids.  We were able to make 75 different ground hogs for 75 awesome kids!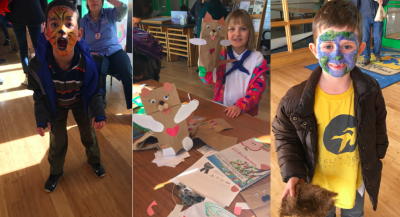 On the other side of the table, I was impressed with the face  painting requests…One child wanted to be the earth to celebrate protecting it (rest assured- he said the continents didn't have to be perfect). A girl wanted a cake of her favorite colors, with 7 candles for her 7th Birthday.  And my favorite, one boy wanted to be an eagle, to express his Philadelphian pride as we head into the Super Bowl Game!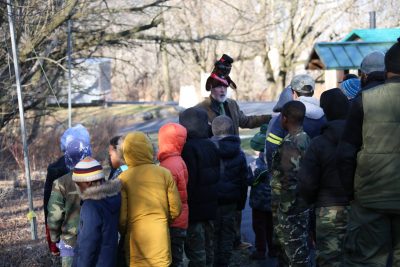 The Franklin Institute also had an interactive climate science table going on that really engaged parents and their kids.  The band engaged everyone, and there was plenty to do before, and after the nature walks for the kids. It is a very nice event that serves all ages, and we thank John Heinz Refuge Wildlife Center, and all of the groups who came out for a great community event. We would also like to thank John Heinz for the important work that they do and for providing our surrounding community with access to wildlife in a safe setting.
It is okay that you missed us, but NOT okay to sleep on this beautiful national park, whether for a bike ride and picnic, or to explore all that they have to offer-keep it on your radar next time you are planning a day trip!