Bigs – Fishtown Rec Center
Miss Becca and I introduced the God's Eye weaving lesson to the older children and we talked about why they think the design/weaving is called "God's Eye." We set up an area where the students could choose their pre-glued sticks (in a + shape) and their first string color. We helped tie a knot with the string to the sticks, then the children had to criss-cross, diagonal wrap the string until it almost ran out. Then, they would choose their next color and we would help tie that string to the first one. The children would wrap this string up and over one stick at a time and rotate the sticks as they went. A great example and visual can be found here: http://www.auntannie.com/FridayFun/GodsEye/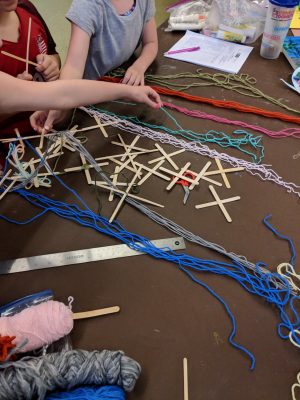 This artwork was just non-stop fun for EVERYONE! The kids didn't want to stop wrapping and were bummed we didn't have enough time to create a second one. Miss Becca and I were constantly busy helping tie or hand out yarn, but it was amazing to see how interested and successful every child was.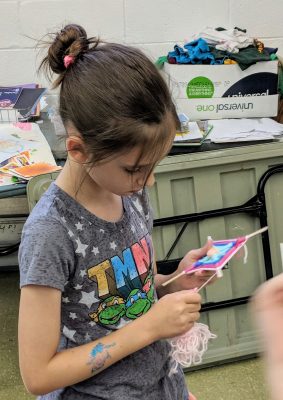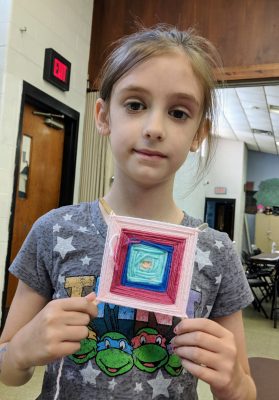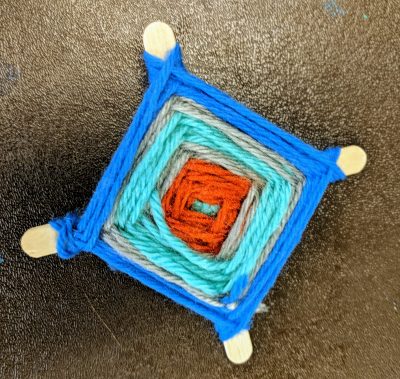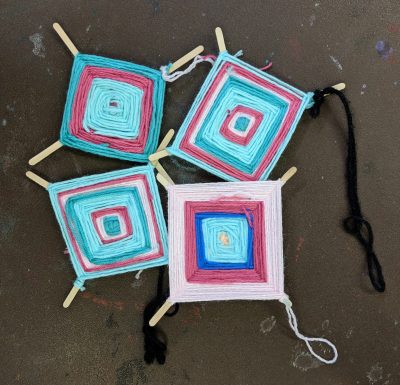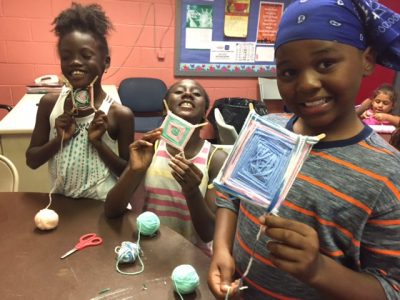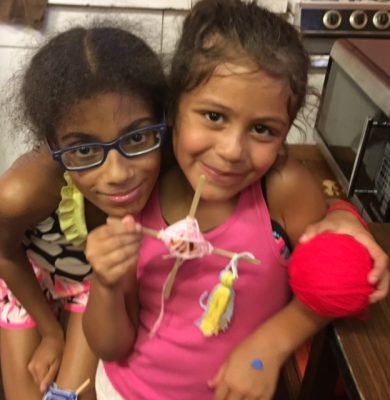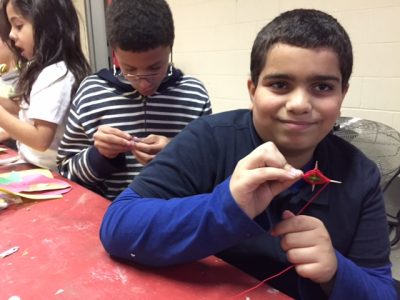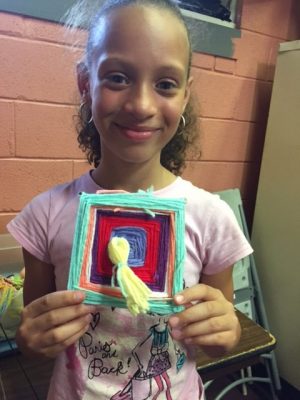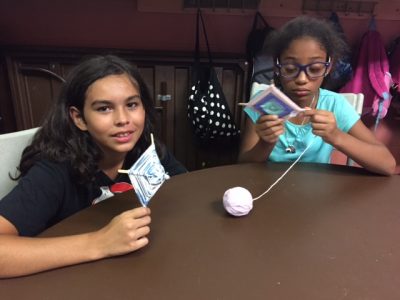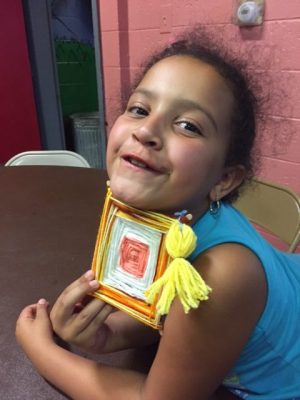 Learn more about "God's Eye Craft"https://www.youtube.com/watch?v=DUX2NgKWJqA