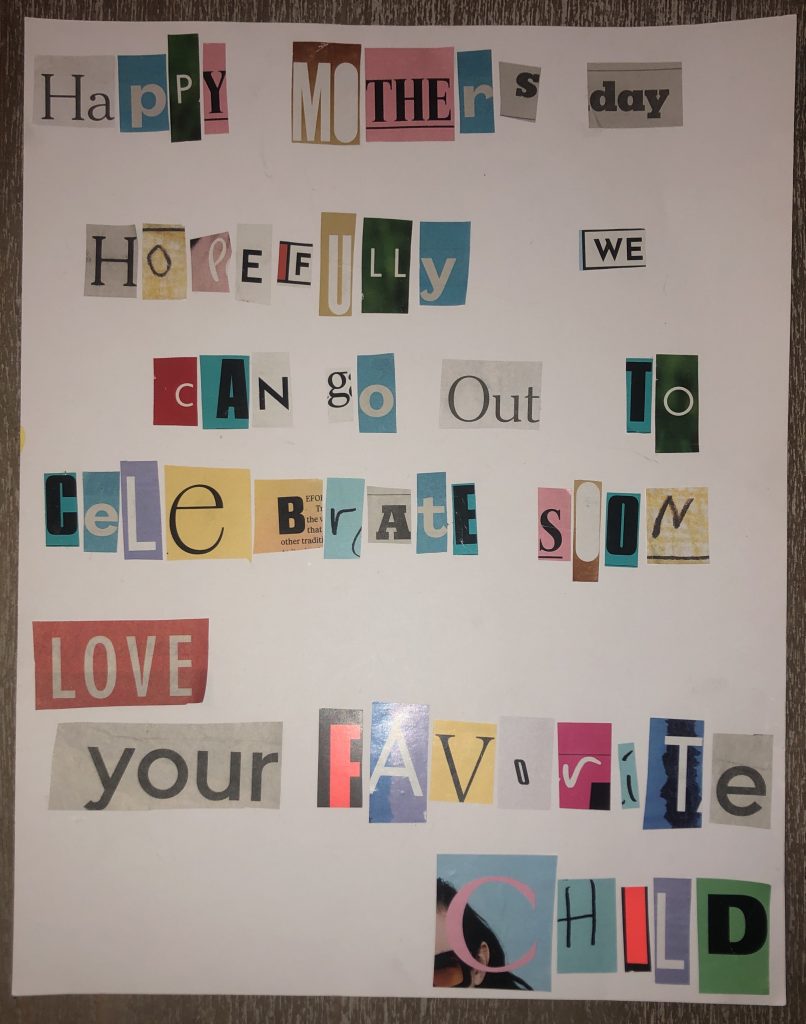 Send someone an anonymous letter by solely using letters cut out from newspapers and magazines to write (or cut and paste) a letter.  By using letter cut outs, handwriting cannot give away who the letter is from, making it anonymous and mysterious! 
This project is one of the virtual literacy through art classes hosted on Facebook Live from 1:30-2pm every Wednesday and Friday. Materials and instructions are posted here afterwards. Tune into the live classes to ask questions, give suggestions, and interact with other students who are stuck at home!
If you want to watch the recording of the live video, check out our Facebook page or YouTube channel.
Materials:
Blank paper
Magazines and newspapers
Scissors
Glue stick
Instructions :
What message you want to send, and who is it for? Get an idea of what you want to write in your letter. 
Find old newspapers and magazines and look through them, looking for words with cool fonts, pretty colors or nice backgrounds that will brighten up a boring piece of white paper. Try to find all of the letters you need to write out your message! You can also find punctuation. 
Make sure you have found enough letters to write out a full message. Now take your letters and spell out your message. Before you glue everything down, make sure you lay it all out so you know you have enough room on your paper. Make sure you spell everything right! You can look it up or ask your family members! 
Glue your letters down word by word, and then you should have an anonymous letter made entirely of newspaper and magazine clippings!