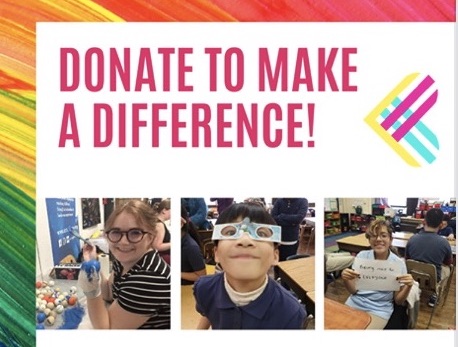 Dear Friends of ASI,
I am writing today to ask you to support  Art Sphere Inc. on this #GivingTuesdayNow – a day of global giving to support the people and organizations who need help the most and make our lives better. But first, I wanted to share the story of my Grandfather. 
During trying times like these, I look towards history for inspiration. My grandfather, who worked to break the cycle of generational poverty for my family, said two things gave him hope during the Spanish Flu of 1918: going to school and teachers who inspired his imagination. 
A child of immigrants, he considered education a privilege. Having lived through the Great Depression, he often said that unlike anything else, education was the one thing that once you have it, it can never be taken away – it can only provide hope, options, and open up worlds of possibility.
For 22 years Art Sphere Inc has provided free, 10 week arts programs to help children heal from grief, share their feelings and thoughts, transform anxiety into art and music, and approach learning from a creative perspective.
In light of recent times, we've transitioned all of our programming online. We have a variety of free educational resources available on our website and are working to expand our programming even further. Learn more about our digital programming during the COVID-19 crisis here.
We need your support now more than ever, as we're working to continue to make our programming as accessible as possible for as many as we can. 
Thank you for your continued commitment to our work. We hope that you and your families are staying safe, strong, and resilient through these times. Follow us on social media for updates and share our message.
Our best to you and yours,
Kristin