Adriana Varajeo is a Brazilian artist who is most famous for her azulejos, or glazed tiles used in Spanish and Portuguese architecture. Her tile paintings and installations are very large. Most of her work is inspired by what colonizers introduced into Brazilian society, like the tiles themselves and the blue and white color schemes used in her tiles inspired by Dutch art.
Today, make your own azulejo coasters inspired by Adriana Varajeo!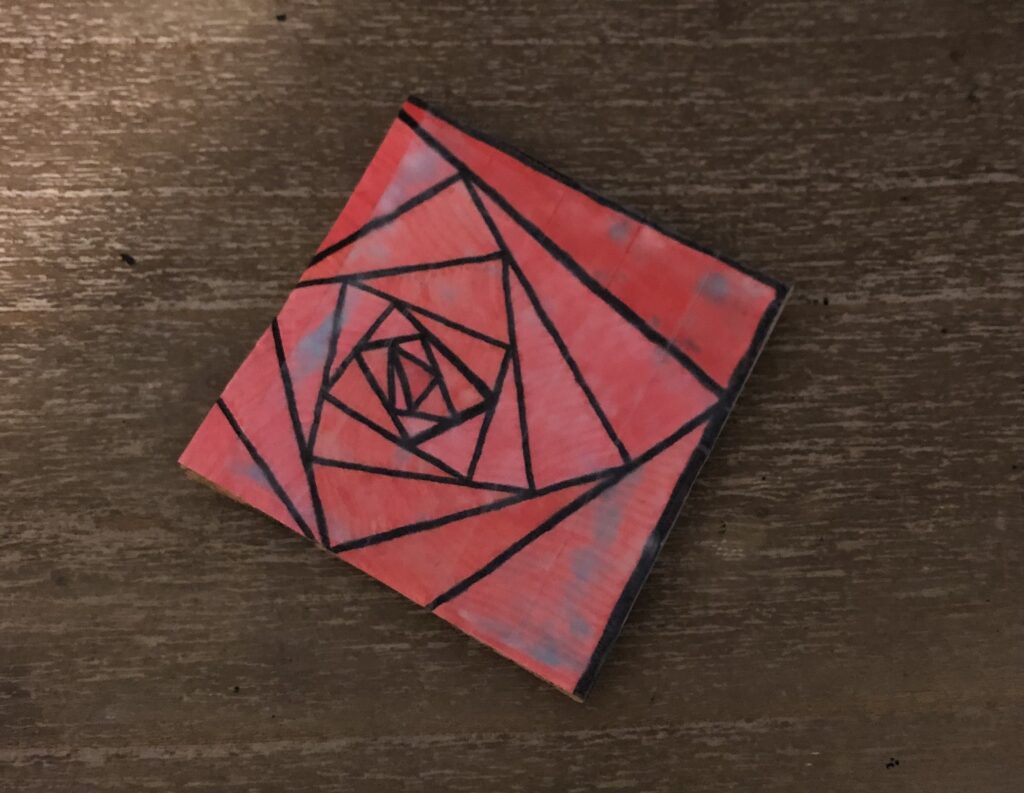 This project is one of the virtual classes exploring women artists, hosted on Facebook Live from 1:30-2pm every Wednesday and Friday. Materials and instructions are posted here afterwards. Tune into the live classes to ask questions, give suggestions, and interact with other students who are stuck at home!
If you want to watch the recording of the live video, check out our Facebook page or Youtube channel!
Materials
cork board or cardboard
scissors
ruler
paper
something to draw with
glue
tape
Instructions
Trace a square object or make a square using a ruler on a piece of cork board or cardboard. Make the square around 5 by 5 inches.
Make a square that is the same size on a piece of paper.
Decorate the paper square however you like. If you want to make your tile look like that of Adriana Varajeos, check out some of her work here. Try to stick with here color scheme, which is different shades of blues and white.
Once you are done decorating the paper, use clear tape and cover the entire front of the piece of paper with strips of tape. Keep the strips as close to each other as possible. This is to make sure that your design will be protected from water damage.
Glue the piece of paper to the cardboard or cork board square and let it dry.
Use it as a coaster underneath your favorite cup!