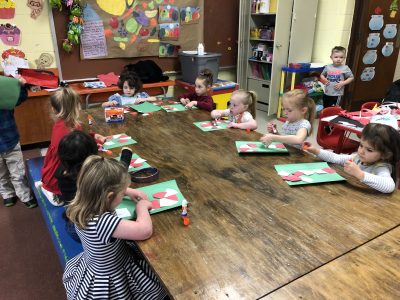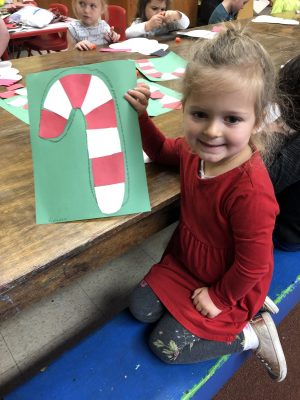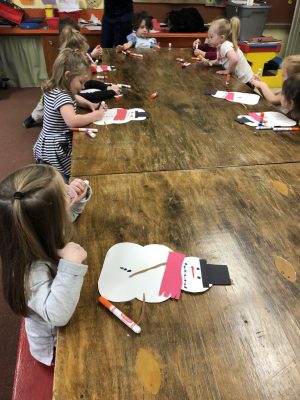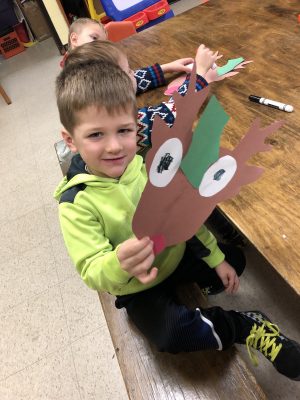 Today at Fishtown Recreation Center, we began to celebrate the month of December, and it was lots of fun!
We started with making the candy canes. The goal of this activity was not only to celebrate Christmas, but also to teach the children about shapes and patterns! We drew the shape of the candy cane on green construction paper and cut out blocks of red and white construction paper to make the candy cane. We then asked the children to arrange the blocks in an alternating white and red pattern to form a candy cane, almost like a puzzle! Some of the children did struggle a bit at first, but with some help and guidance, they were able to put the pieces together to form an awesome candy cane. It was so great to see their reactions once they were able to complete the "puzzle" and see the final big picture! They were very proud of their achievements in this activity. One little girl was especially proud of her candy cane because she put in lots of effort to make sure her blocks lined up neatly and evenly with each other, and it was awesome to see how hard she worked on it!
Next, we made snowmen out of construction paper. We gave each child a blank snowmen, a scarf, a hat, and two twigs for arms. The children were then able to glue the parts onto the snowmen and then decorate them by drawing in the eyes, carrot nose, mouth, and buttons! This activity anticipated the upcoming chances for the children to be able to build snowmen once it starts to snow in Philadelphia!
We ended the day with making some reindeers. We gave everyone a reindeer head, white ovals for eyes, a holly leaf, and a red circle for the nose (like Rudolph!). The children were then able to draw in the eyes, and some lines on the leaves for extra detail. These reindeers were great for decoration or even as masks to play with! Everyone's finished product turned out super cute, and they definitely enjoyed the activity.
I had a great day at Fishtown Rec, and I'm sure everyone else did too!