Argentina shares a land border with five countries: Uruguay, Chile, Brazil, Bolivia, and Paraguay.
Argentina was the first country to have radio broadcasting in the world on August 27, 1920.
Argentina is in South America, with a population of 45 million people. Its capital is Buenos Aires, and their currency is Argentine Peso(ARS).The official language in Argentina is Spanish.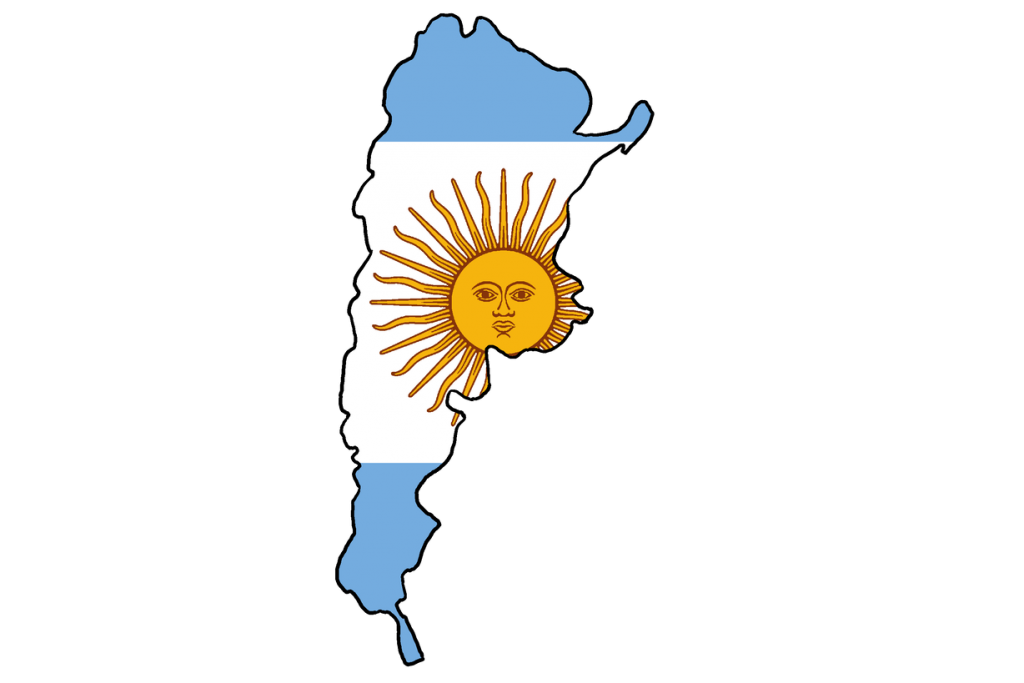 They celebrate many holidays including:
To download the flag and map:
Click on the image

Right-click and select Save Image As…