Saint Martin is split roughly 60/40 with the largest French side covering about 20 squares miles.
Saint Martin's national animal is Pelican known for their throat pouch which creates pouches to catch fishes.
Saint Martin is in North America, with a population of 43,146 people. Its' capital is Marigot, and the currency is the Euros. The official language is French.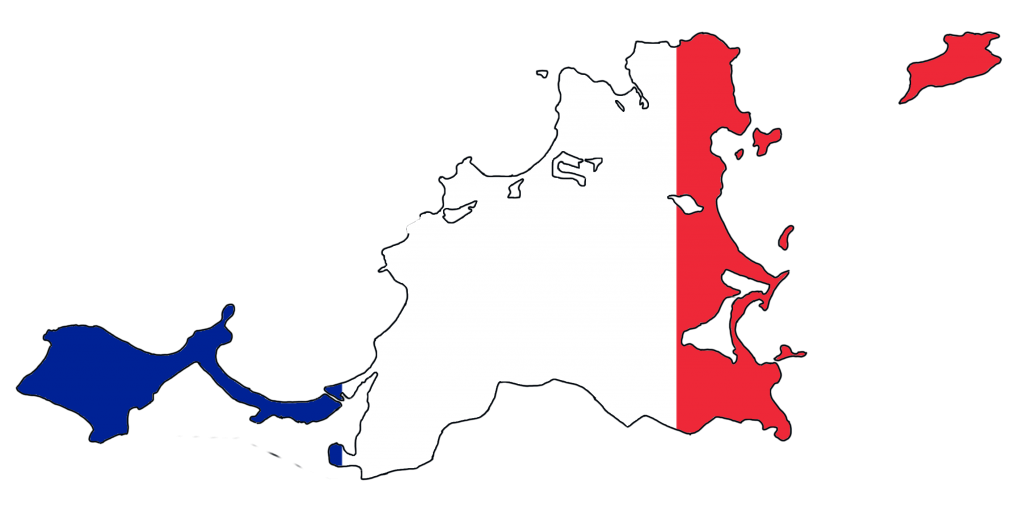 They celebrate many holidays including:
To download the flag and map:
Click on the image

Right-click and select Save Image As…