There are no native camels in Turkey, but there's an annual camel wrestling festival.
The capital of Turkey, Istanbul, was the capital of three empires for 2,000 years: the Roman, Ottoman and Byzantine Empires.
Turkey is a transcontinental country, although most of its territory is in Asia. A small part of the country extends to Eastern Europe.
Turkey is in the Middle East, with a population of 82.6 million people. Its capital is Ankara, and their currency is Turkish Lira. The official language in Turkey is Turkish.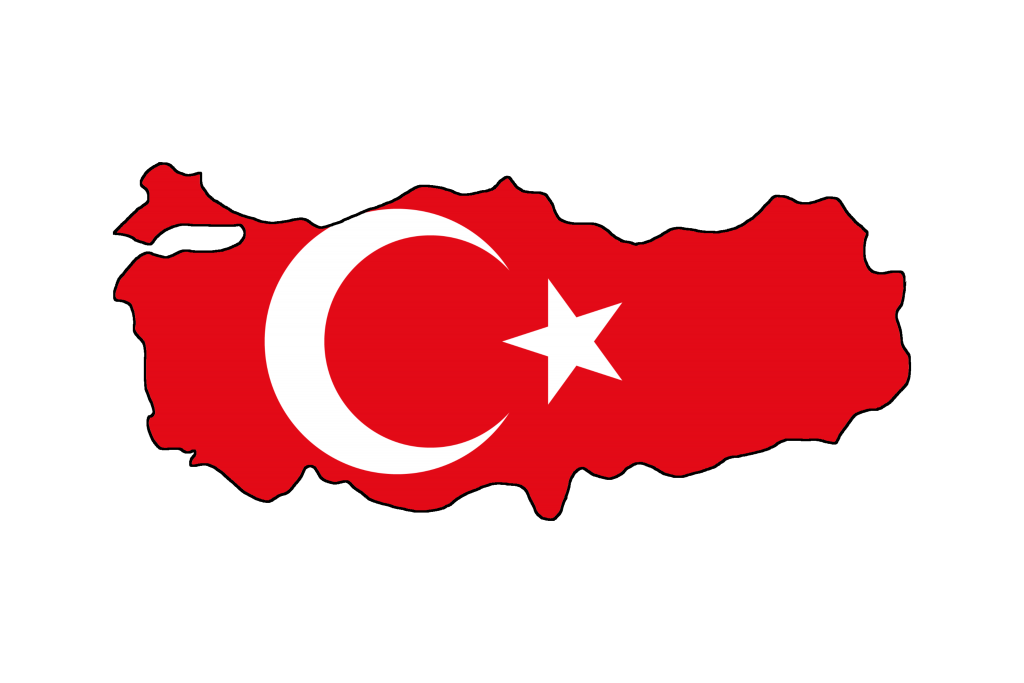 They celebrate many holidays including:
To download the flag and map:
Click on the image

Right-click and select Save Image As…