While Georgia is geographically located in Asia, the locals consider the country to be part of Europe.
The historical monuments of Mtskheta were declared UNESCO Heritage Sites in 1994. Mtskheta was the capital of the East Georgian Kingdom from the 3rd to the 5th century BC. This was also where Christianity was declared to be the national religion of Georgia in the early 4th century.
Georgia is in Transcaucasia, with a population of 3.7 million people. Its capital is Tbilisi, and their currency is Georgian Iari. The official languages spoken in Georgia is Georgian.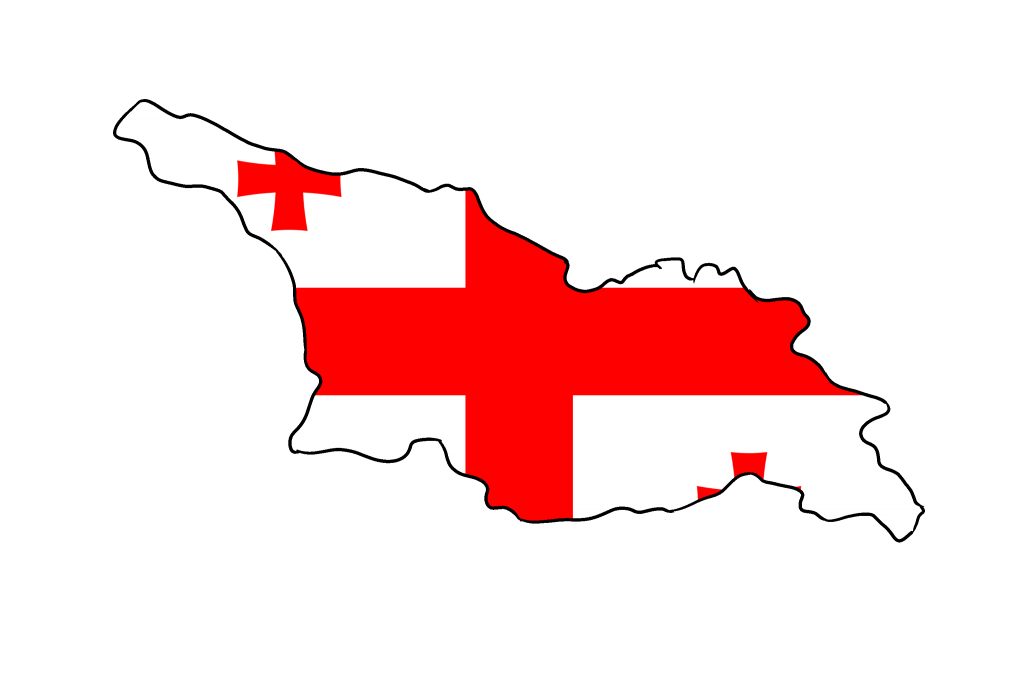 They celebrate many holidays including:
To download the flag and map:
Click on the image
Right-click and select Save Image As…