Andorra is a small country ruled by two princes that rule together. It's divided into seven parishes (small districts with their own church).
The land in Andorra is rough and mountainous, and it has several small mountain lakes and rivers. Because of its high mountain peaks, Andorra is a popular place for winter skiing.
Andorra is in South-Western Europe, with a population of 77 thousand people. Its capital is Andorra la Vella, and their currency is Euro. The official language is Catalan.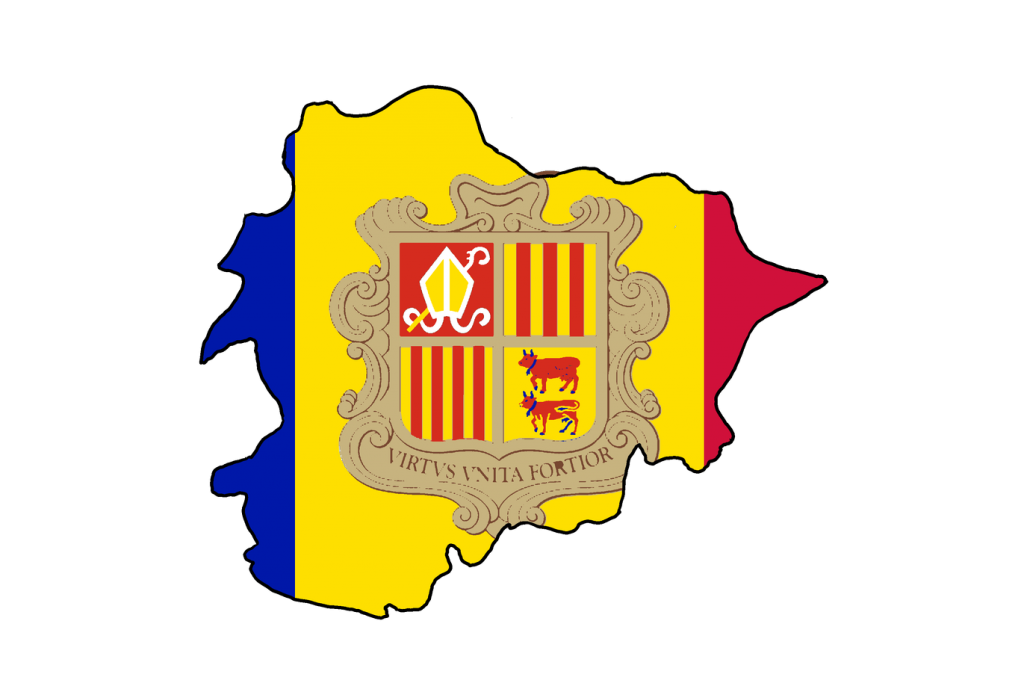 They celebrate many holidays including:
To download the flag and map:
Click on the image

Right-click and select Save Image As…