Niuean is an endangered language as it is estimated that only about 7,000 people speak it. 
There are more Niueans living outside of Niue than in Niue. Around 22,000 Niueans live in New Zealand.
Niue is in Oceania, with a population of 1.6 thousand people. Its capital is Pape'ete, and the currency is New Zealand Dollars (NZD). The official languages spoken in are Niuean and English.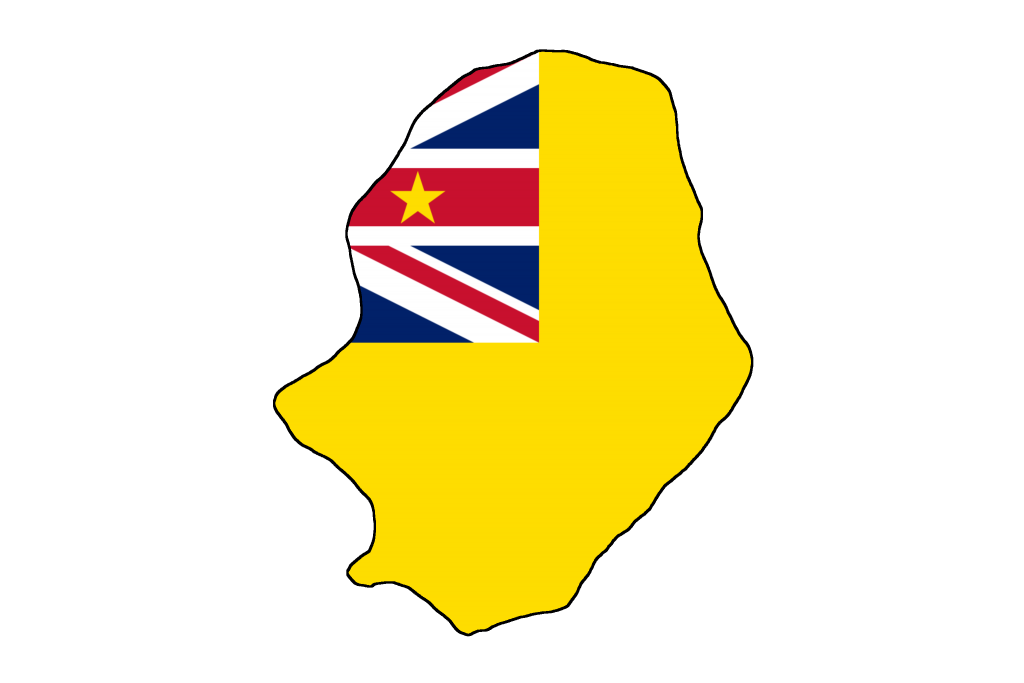 They celebrate many holidays including:
To download the flag and map:
Click on the image

Right-click and select Save Image As…