Australia is home to the worlds longest golf course, stretching more than 850 miles.
21 of the 25 most venomous snakes in the world live in Australia.
Australia is in Oceania, with a population of almost 25 million people. The capital of Australia is Canberra but the largest city is Brisbane. The currency used is the Australian Dollar(AUD). The official language is English.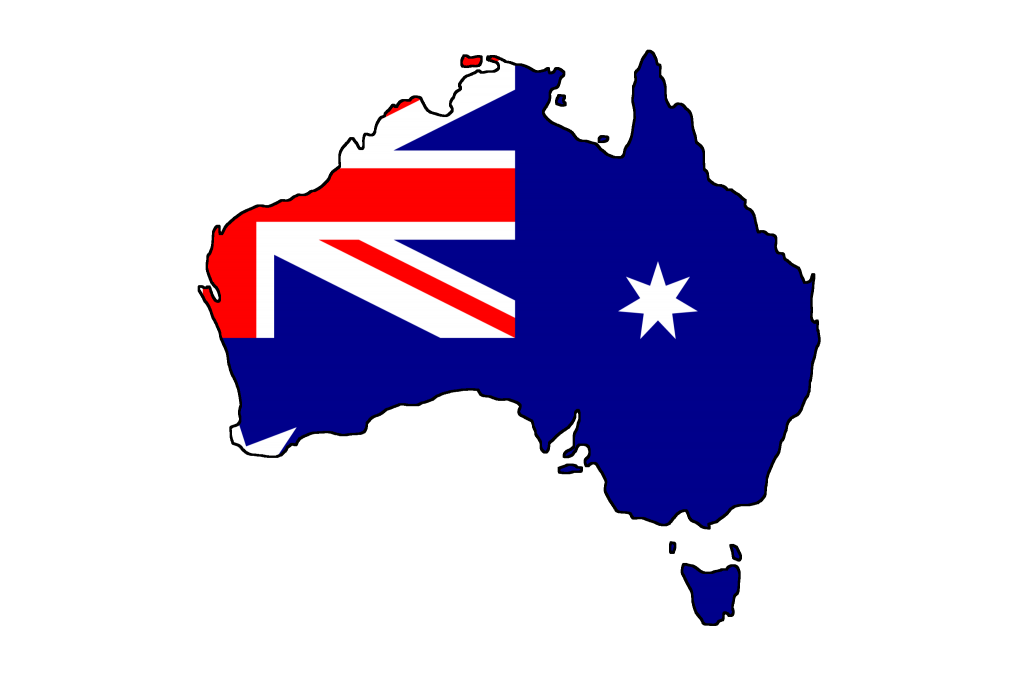 They celebrate many holidays including:
To download the flag and map:
Click on the image

Right-click and select Save Image As…