Ugandans are the most welcoming and friendliest people in Africa, according to the African Economist.
Uganda's Lake Victoria (26,828 square miles [69,484 square km]), in the southeastern part of the country, is the world's second largest inland freshwater lake by size.
Uganda is home to a diverse variety of bird life, including threatened species. Most of the country's national parks provide excellent bird-watching opportunities.
Uganda is in Eastern African, with a population of 40.37 million people. Its capital is Kampala, and their currency is Ugandan Shilling. The official languages of Uganda are English and Swahili.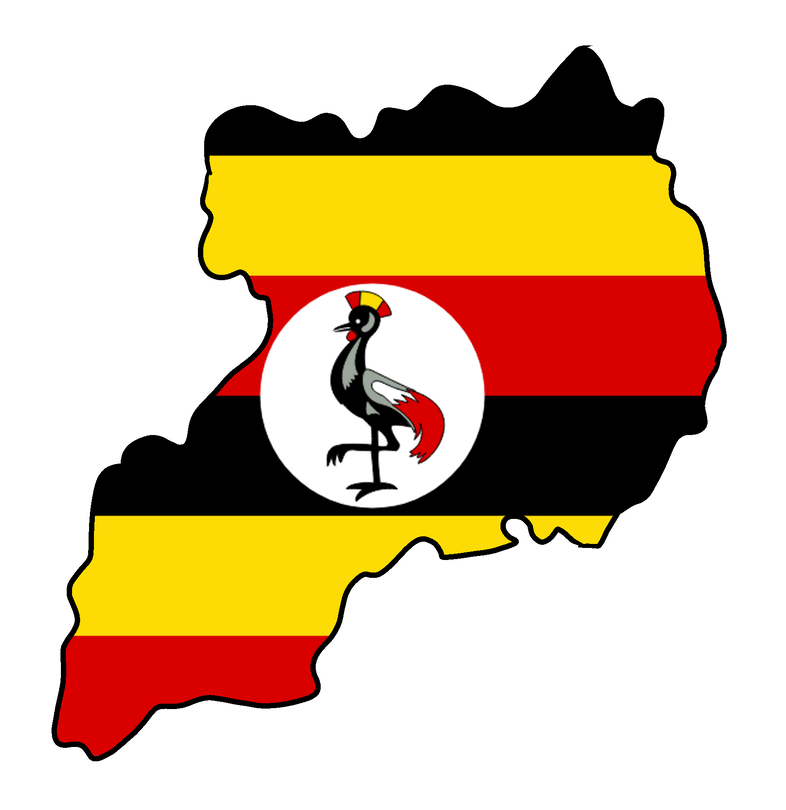 They celebrate many holidays including:
To download the flag and map:
Click on the image

Right-click and select Save Image As…