Tunisia is known for its Roman archaeological sites with Carthage being the most popular among tourists.
Tunisia is divided into four natural and demographic regions: the north, which is relatively fertile and well watered; the semiarid central region; Al-Sāḥil in the east-central coastal region, which is preeminently olive-growing country; and the desert south, where, except in the oases, all vegetation disappears.
Tunisia is in Northern African, with a population of 11.66 million people. Its capital is Tunis, and their currency is Tunisian Dinar. The official language is Arabic.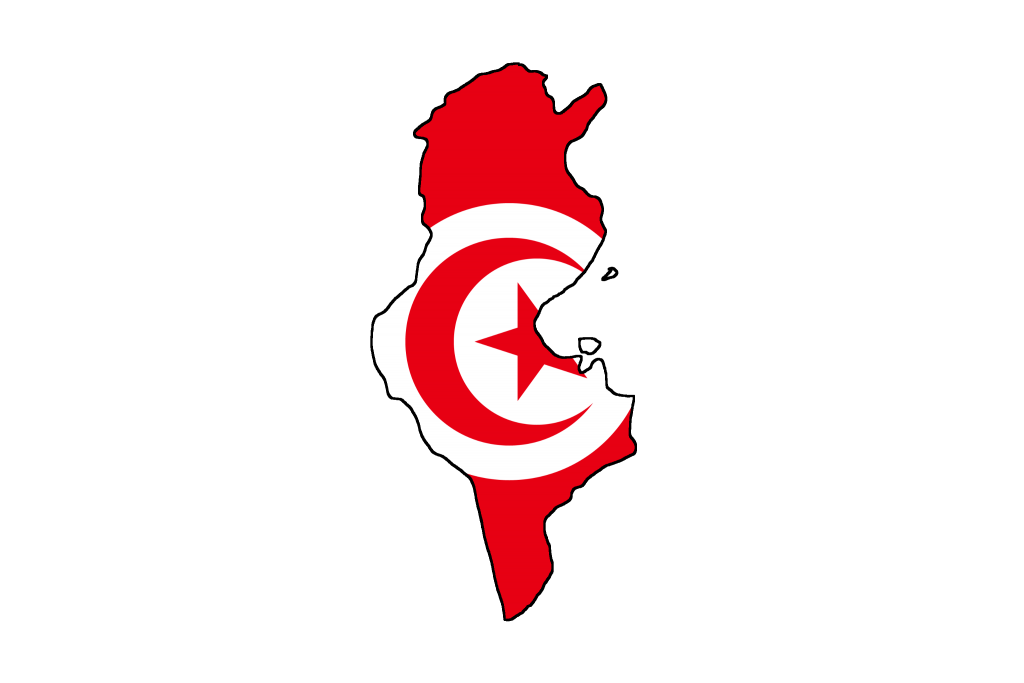 They celebrate many holidays including:
To download the flag and map:
Click on the image

Right-click and select Save Image As…