Gabon has some of the largest nature parks in the world, about 80%-85% of the country is covered in rainforest and about 12% of those are used as national parks.
The country is rich in tradition and has excellent mythology and folklore tales.
Gabon is in Central Africa, with a population of 2 million people. Its capital is Liberville, and the currency is Central African CFA franc. The official language spoken is French.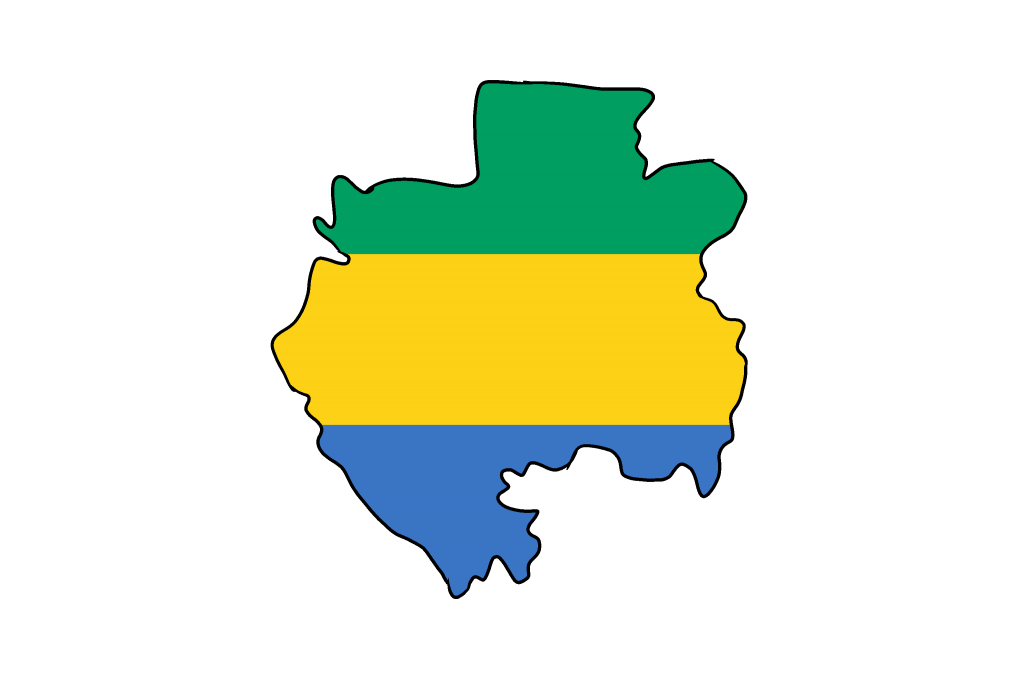 They celebrate many holidays including:
To download the flag and map:
Click on the image
Right-click and select Save Image As…