Cabo Verde has ten islands and eight islets (small islands). They are divided into two groups: Barlavento (windward) islands and Sotavento (leeward) islands. 
In Cabo Verde, only about 10-11% of land is suitable for agriculture. 
Cabo Verde is in Africa, with a population of 0.54 million people. Its capital is Praia, and their currency is Cape Verdean escudo (CVE). The official language in Cabo Verde is Portuguese.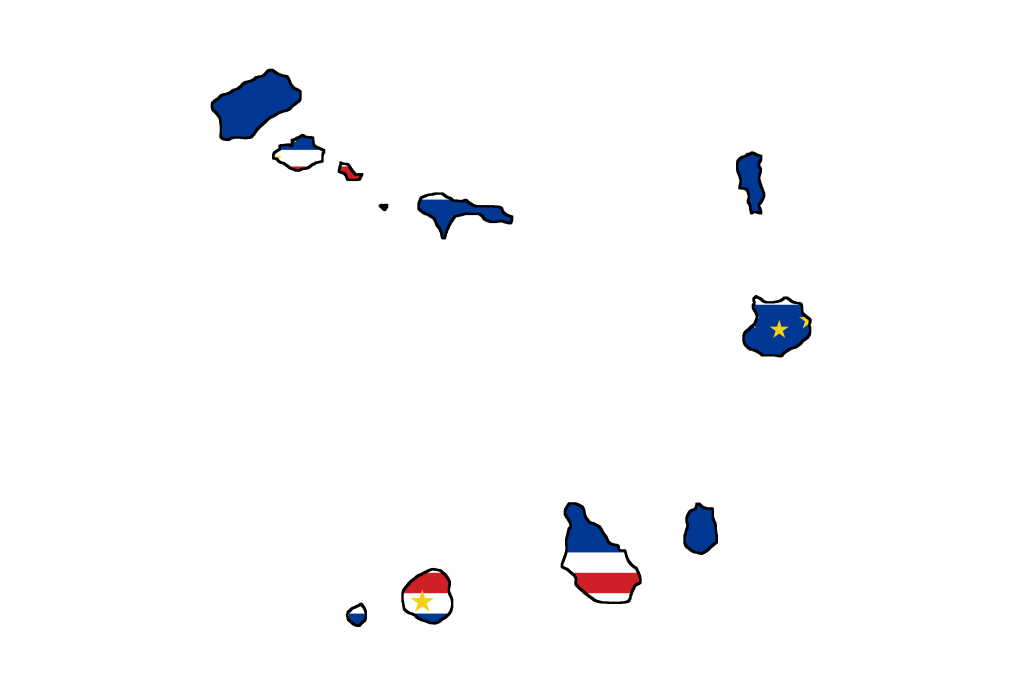 They celebrate many holidays including:
To download the flag and map:
Click on the image
Right-click and select Save Image As…