How to create a vision statement
A vision statement must capture the audience and inspire them to believe what the organization believes and wants to achieve. This statement expresses the goals and achievements of an organization.  
In order to create a vision statement, one must figure out what the organization wants to convey to its audience:
What are the goals of the organization? Achievements? Morals?
Once that has been established, writing the vision statement should be short. No more than 2-3 sentences written in the present tense. Since it is going to be short, the vision statement must be simple and direct.  
What are your goals for your organization? Will your audience be moved by what your organization will do? What do you want your audience to take from what you believe in and what you want to achieve?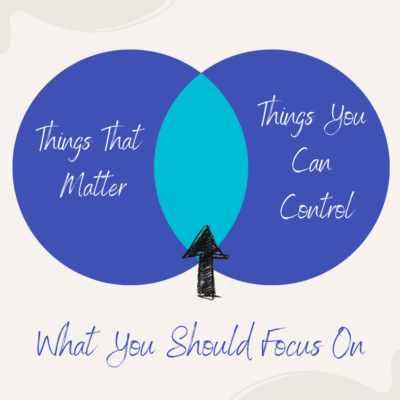 Writing a Vision Statement Tips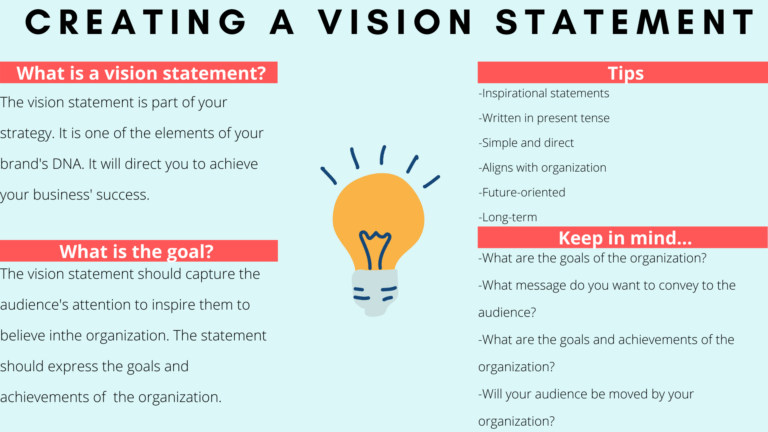 Vision Statement Examples
A vision statement outlines what the organization wants to be. Check out a list of inspiring vision statements below:
Wikipedia – "A world in which every single person is given free access to the sum of all human knowledge."
Nike – "To bring inspiration and innovation to every athlete in the world."
IKEA – "Create better everyday lives for as many people as possible."
Unilever – "To make sustainable living commonplace."
Progressive – "To reduce the human trauma and economic costs associated with automobile accidents."
Google – "To organize the world's information and make it universally accessible and useful."
Harvard University – "To develop leaders who will one day make a global difference."
Tesla – "Accelerate the advent of sustainable transport by bringing mass market electric cars to market as soon as possible."
The Smithsonian – "Shape the future by preserving our heritage, discovering new knowledge, and sharing our resources with the world."