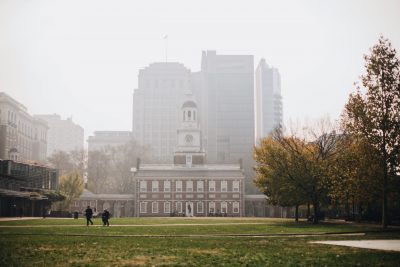 I love history and local folk lore and so I have to share this wonderful resource. 
Just when you think you know the City of Brotherly Love, there's another surprise around the corner. Who can help but love this city! It's a city with an incredible wealth of diverse stories of people who helped make it better and better.
Seeing the city evolve and reshape itself over the decades gives perspective when struggling with the current challenges of our beloved city and vision helps us recognize a sparkle of opportunity for its further greatness. We are blessed and shaped by our city's history and potential.
There are so many exciting "Discoveries from the City Archives" to learn about and share with others.  Or draw out the memories and wisdom of the older members of your family, or neighbors or friends and motivate their interest in learning technology by eliciting their history too. It is a site with thousands of conversation starters that begin with: "Do you remember when…?" or "Did you ever see the city when it had…"
So not just for St Patrick's Day, please check out:
https://www.phillyhistory.org/blog/index.php/2010/06/an-irish-village-in-philadelphia-grays-ferry/