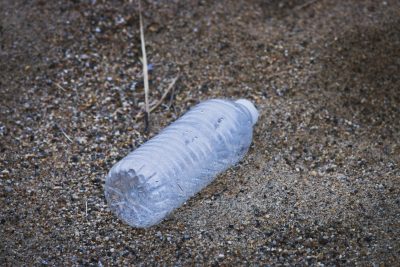 Interactive and Educational Art Made with Recyclables
Through the grant made possible by the Rudolf Steiner Foundation, ASI has created curriculum and implemented art workshops that celebrate Indian culture through the universal language of music and also encourage a greater understanding of environmental issues by working with recyclables.
ASI has created art activities that convey a respect for the Earth and Indigenous Peoples in the Americas themes by teaching the importance of recycling and reusing materials. While participants viewed and listened to art, literature, and music of Indigenous Peoples in the Americas, they too practiced being resourceful and honoring the earth by inventing new instruments and investigating the natural beauty of sounds.
Participants, often for the first time, designed and made musical instruments and were in contact with the world of Indigenous Peoples in the Americas music by experimenting with traditional Indigenous Peoples in the Americas instruments. Participants developed an inner sensitivity by exploring the diverse sounds made by these traditional instruments and then creating their own instrument using a variety of art materials. The combination of music from individual instruments, group participation, and recorded music was inspiring for the entire audience of parents, siblings, and passersby.
In addition, ASI demonstrated how to weave a huge dream catcher, explaining its symbolic significance and teaching how to make individual dream catchers using yarn, beads, willow branches, and feathers for participants to take home. We read aloud quotes by famous Indigenous Peoples in the Americas and an excerpt in praise of nature from Every Part of this Earth is Sacred. Participants also wrote prayers to the Earth on handmade decorated feathers and added these to the dream catcher, often sharing out loud what they had written. This was on display for people of all ages to enjoy and learn from one another.
Since a number of Indigenous Peoples in the Americas reside in Pennsylvania and are members of the Southeastern Cherokee Confederacy of Pennsylvania, we were fortunate to have been able to send our students, teachers, and volunteers to the Seventh Fire Event.  The need to educate inner city youth in recycling and appreciation for nature is great, so we hope to continue to find funding to spread the ideas shared by all tribes.
Facilitating the creation of musical instruments, including drums and rain sticks, using recycled materials, and culminating in a musical performance and parade, could only have been improved with the creation of masks and paper bag costumes.
By making art with recyclables and raising consciousness of the value of all things through the expressive qualities of art and music, we also hope we have provided a forum for inner city youth, in which they can find greater meaning in life, are exposed to culture, and can explore and be curious without the restrictions often placed on learning by economics.
Interactive and Educational Art Made with Recyclables made possible through a grant from the Rudolf Steiner Foundation.
Musical Projects Include: Plastic Bottle Rattles, Metal Can Instruments, Paper Towel and Toilet Roll Rain Sticks, Metal wire and bolt and bead rattle, Plastic lidded round container drums, Paper box drum, rattles, Glass bottle and water flutes.
Dream Catcher Projects include: Individual Dream Catchers, Oversized Dream Catcher
Additional Masks and Costume Projects include: Masks, Large Group Mask with magnetic paint and words, Individual costumes
Materials: Markers, paint, colored pencils, glue, scissors, shells, beads, wire, marbles, buttons, sand, feathers, contact paper, Xeroxes, recyclables, yarn, glue guns, poster board, fancy scissors, stamps, ink, a variety of paper, foam shapes, nuts, bolts, pennies, paper bags, raffia, dry food items: pasta, beans, and rice
Educational Support Materials: Every Part of this Earth is Sacred edited by Jana Stone, Mark Barfoot's Moved by the Spirits, 7th Spirit Sound Track, Gentle Rain Sound Track, Flute Music by Carlos Naki, Indigenous Peoples in the Americas Flute and Drum made by Mark Barfoot, 7th Spirit Award Trade blanket, Dream catchers, Indigenous Peoples in the Americas jewelry, pottery, Found Art, CD and tape player.