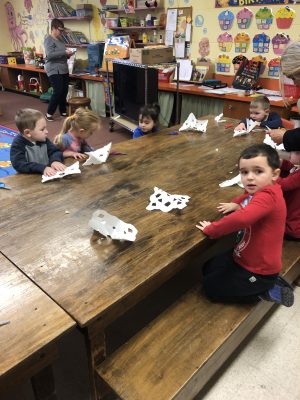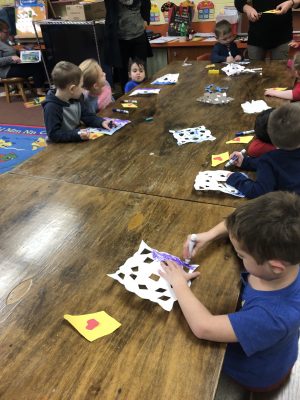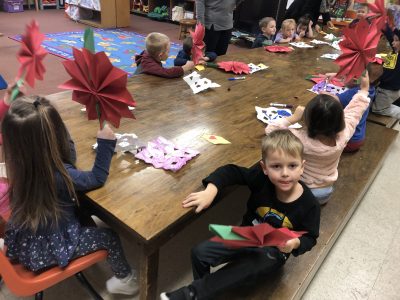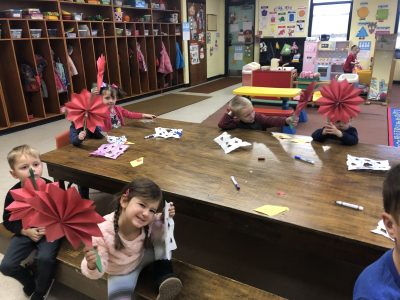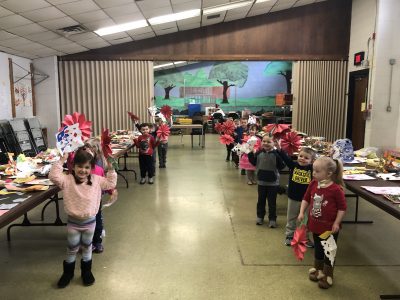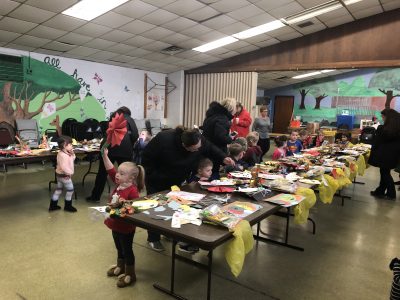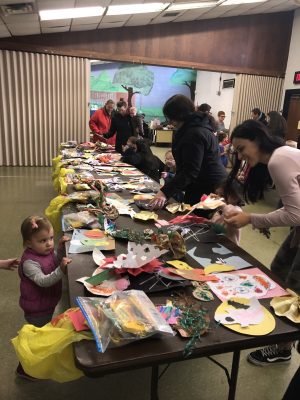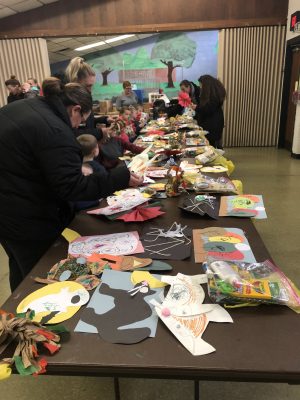 Today was one of my favorite days at Fishtown Recreation Center! Sadly, it is our last day of the semester, but it was a great day.
We continued the December celebrations. We started off with making snowflakes. In this activity, the children were given paper that were folded in half multiple times. They were then able to cut shapes along the folded edges of the paper to make their snowflakes, and then decorate it by coloring it in with markers. In this activity, the children learned and practiced cutting with scissors. They were also able to learn about symmetry and geometric shapes! They loved seeing how their little cuts on a folded piece of paper were able to turn into beautiful snowflakes once they unfolded the paper!
Next, we moved on to making ornaments from construction paper! We gave each student a pre-cut ornament, and they were able to decorate it with markers and a red heart. Afterwards, we punched a hole on the top of each ornament so that they can hang it on their Christmas trees at home. I'm sure these colorful and festive ornaments will make the trees look even better!
In our next project, we made these amazing poinsettias from red and green construction paper. We folded gave everyone construction paper that were folded back and forth. We then showed and assisted each child how to fold and staple the pieces together to form the poinsettias. This activity was very similar to simple origami. They learned how to put 2 and 2 together (literally!) to form one object, and they also learned how to use a stapler. They loved the final outcome and everyone's poinsettia looked great! A few of them even played with them as if they were fans!
Finally, we had our art show! In this art show, we laid out and showcased all of each child's art work that we did with them during the semester, and parents were invited to come in to view them and take them home afterwards. We also gave each child a great pack of art supplies for them to take home and to continue more art activities at home! The art show was my favorite part of the day, because all of the children were so excited and so proud to show their parents their beautiful artwork! I heard lots of "oh my gosh, you made this?" from the parents and lots of  "I did it all by myself!" It was very heartwarming.
I've had a wonderful semester working with ASI and the children at Fishtown Rec, and I plan on returning soon!