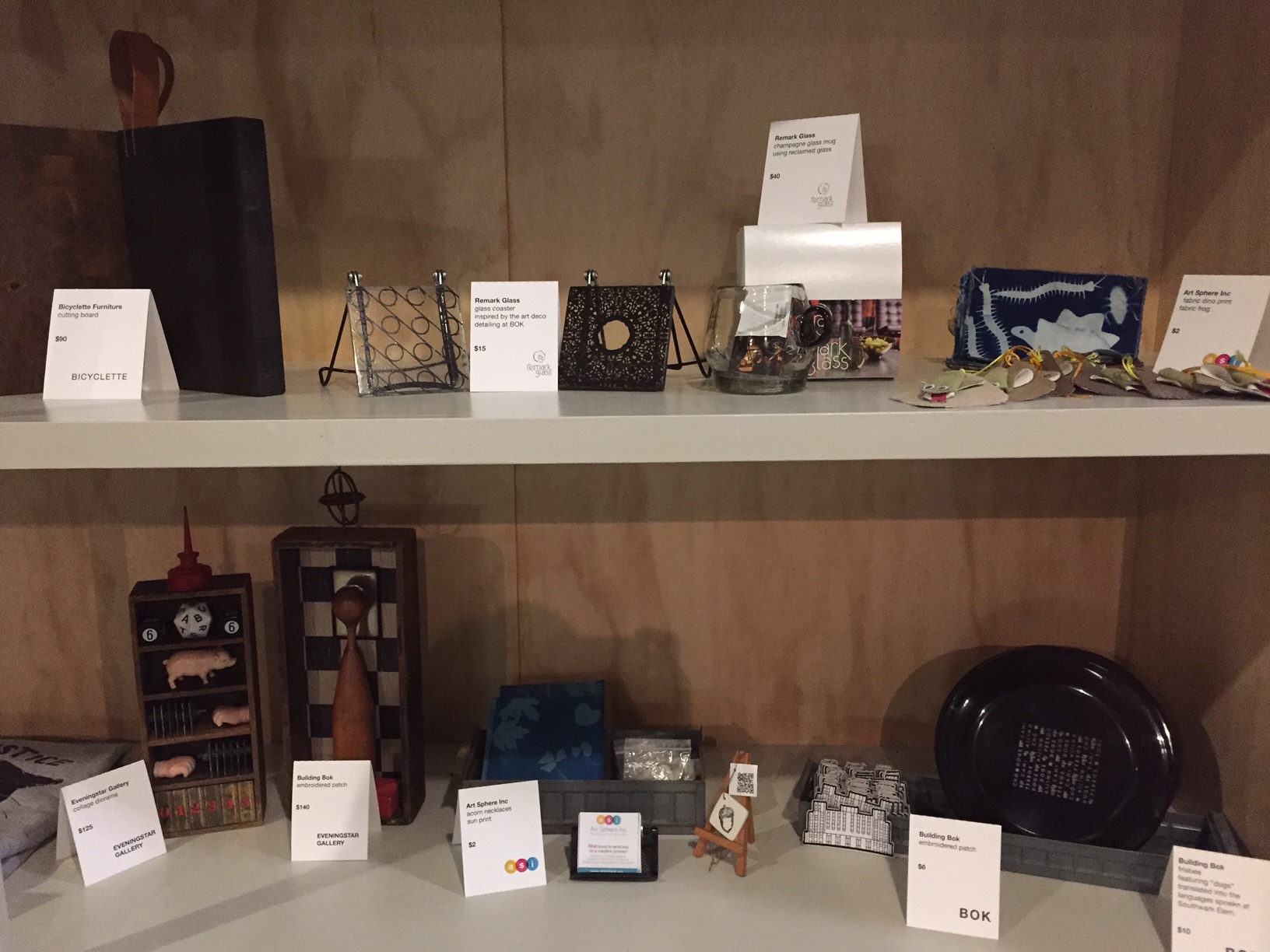 ASI art students and volunteers have made these crafts to benefit ASI free art programs and art boxes for low-income youth. Art Sphere Inc. helps spread the mission of Bok for future creatives and small businesses by fostering creativity with youth.
CONCEPT
Our students learn about environmental issues and cultural symbols using art: Lucky Frogs – Visitors to Japan often remark on the abundance of frog replicas in homes, gardens and even offices. To the Japanese, Frogs represent good luck. Frogs are also a symbol of life and fertility for the Egyptians, since millions of them were born after the annual flooding of the Nile, which brought fertility to the otherwise barren lands. In Chinese traditional culture, the Frog is associated with healing and good fortune in business.
Acorns were a traditional food of many indigenous peoples of North America. In some ancient cultures, including Norse folklore, the acorn symbolized good luck and is a symbol of prosperity, power, youth and spiritual growth. "For every Mighty Oak there was a Nut that stood it's ground" "There is a forest in every acorn"
Sun prints are a way our youth learn basic photography and collage skills. Incorporating native plants and found objects, students discuss themes of recycling and protecting nature.
COST
Product Descriptions: Fabric Good Luck Frog 1 1/2″, Clay Acorn charm necklace on Hemp cord 1/2 ", Sun prints 4×4 " Each for a $2 donation!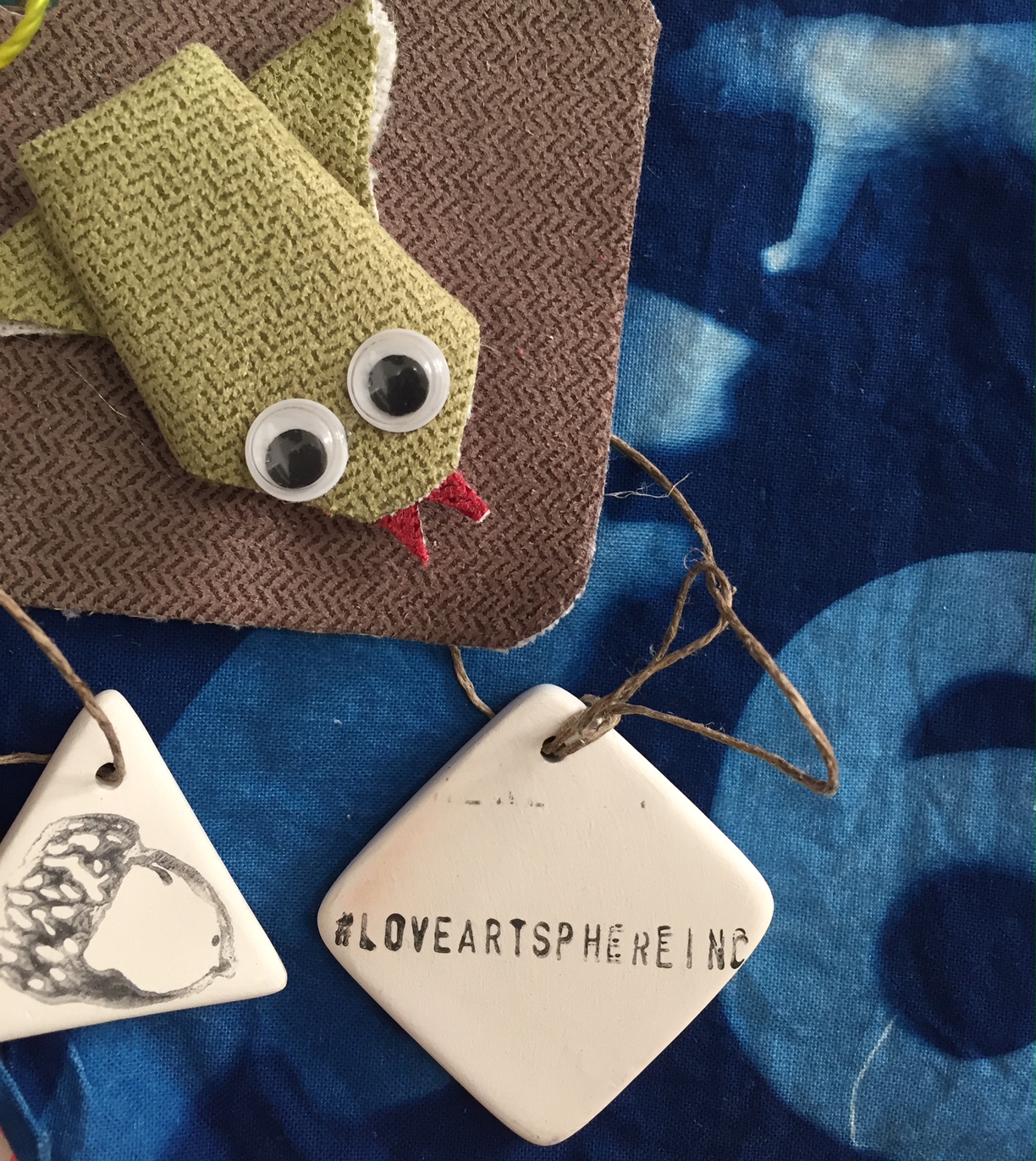 As we approach our non-profit's 20th anniversary we are looking for support to help us continue to provide high-quality 10 week art education programs, distribute free art materials and art lesson plans for low income families living in disadvantaged communities. Our goals are to provide opportunities for families to make art together and develop shared experiences as a bonding mechanism. As part of this initiative, we expect to reach out in a robust way to involve corporate volunteers as social supports for low income communities.
We are seeking funding to help us buy a sewing machine, fabric, beads, stuffing thread and paint to start a pillow making and soft sculpture class to motivate students to learn business, inventory, marketing, accounting and technical skills. This is also a way for us to educate the public that 90 percent of teens are sleep deprived which causes extremely significant health costs in the areas of mental health, learning and behavior, substance use and abuse, higher risk of obesity, and dependence on sleep and anxiety medications.
We believe that sewing will add a new dimension to our programming and give students skills needed to compete in this changing world. Students will make items which they would then sell (as a collective) at craft fairs and in Bok and share the proceeds towards more art materials. In this way students gain practical skills and learn to keep records, math, price tags, and much more.
Art that can be made useful by having a purpose in a household bridges beauty, creativity, function and craft, helps parents recognize the value of their children's art and helps students develop pride by making things that can be showcased in the home and school. Thank you for supporting Art made by ASI volunteers and students at Bok Cafe!