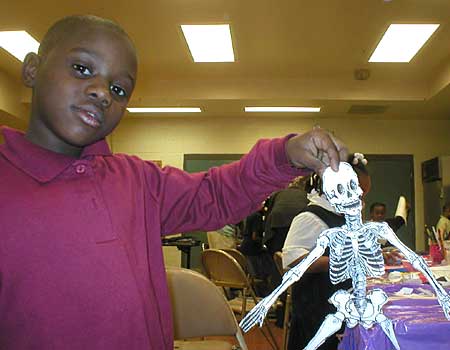 Art Sphere Inc. participated in The Lights on After School Programs, which were sponsored by six partnering organizations at Wharton Square Community Center. The program sought to bring national attention to the need for federal funding for afterschool programs.
Students also learned about the importance of citizenship by signing and collecting petitions which were sent to Washington, DC to advocate for afterschool programs for youth. Both Republican and Democratic parties agreed on the necessity of this issue!
Students from multiple recreation centers were brought together to share their favorite art projects and teach one another. Cambodian-American youth taught African-American youth how to do origami. Latino youth shared projects related to Day of the Dead and African youth taught mask-making.
Pennsylvania Horticulture Society, neighborhood police officers, organ donor activists, and Head Start Learning Tree were just some of our many partners and leaders in the community who helped advocate for afterschool programs and attended the event!