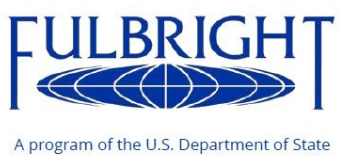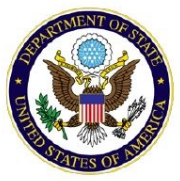 For Immediate Release
April 18, 2018
FULBRIGHT FOREIGN STUDENTS MAKING A DIFFERENCE WITH ART
Philadelphia, PA — Art Sphere Inc. (ASI) welcomes Fulbright Foreign Students from around the world to volunteer and make art boxes for ASI summer program inner city youth on Saturday, April 14, and Saturday, May 26 from 9:00 a.m. – 12:00 p.m. at the Bok Building of South Philadelphia.
Forty Fulbright Foreign Students will join Art Sphere Inc. staff on April 14 and on May 26 to assemble art boxes filled with art materials that many of our inner city youth don't have available at home and help prepare for upcoming summer art programs expected to serve approximately 500 youth in Philadelphia. Kristin Groenveld, Executive Director of Art Sphere Inc. stated, "It is our hope that the Fulbright Foreign Student volunteers will be inspired to use our art lesson plans and methods of art recycling in their host cities around the U.S. and their home countries and utilize our free online art curriculum to make a difference in neighborhood education centers and schools."
The Philadelphia Fulbright Foreign Student Enrichment Seminar is one of eight 2018 enrichment seminars hosted across the United States through funding provided by the U.S. Department of State's Bureau of Educational and Cultural Affairs. These enrichment seminars are an integral part of the Fulbright experience for first-year Fulbright Foreign Students and support the overall mission of the Fulbright Program to increase mutual understanding between the people of the United States and the people of other countries.
Founded in 1998, Art Sphere Inc., a Philadelphia-based non-profit, uses art as a tool to empower neighborhoods to take civic responsibility and restore our neighborhoods so that communities can provide safe and nurturing environments for all of their residents. Our Creating Legacies through Art free art lesson plan e-book has been translated in Spanish and Chinese/Mandarin and can be downloaded here. Creating Legacies though Art takes you on a journey to explore the commonplace and find new meaning in every-day objects. Through individual and group projects, with additional links and references to help you extend the journey, our art lessons provide opportunities to transmit core values, such as compassion, tolerance, and respect. What will be the legacy you leave through art? (So far our e-book has been downloaded in 23 different countries and 14 U.S. States!)
Learn more by contacting Kristin Groenveld, Executive Director, at 215-350-1968, through email. Additional information can be found at www.artsphere.org.
The Fulbright Program, the U.S. government's flagship international educational exchange program, is supported by the people of the United States, the U.S. Congress, and partner countries around the world. Since 1946, the Fulbright Program has provided more than 380,000 participants from over 160 countries with the opportunity to study, teach and conduct research, exchange ideas and contribute to finding solutions to shared international concerns. To learn more, visit https://eca.state.gov/fulbright.