Martinique, the largest of the Windward Islands.
Martinique's national animal is the Martinique Oriole has mainly black plumage with a reddish-orange belly and grows to 18–21 cm.
Martinique is in North America, with a population of 374,745 people. Its' capital is Fort-de-France, and the currency is the Euro. The official language is French.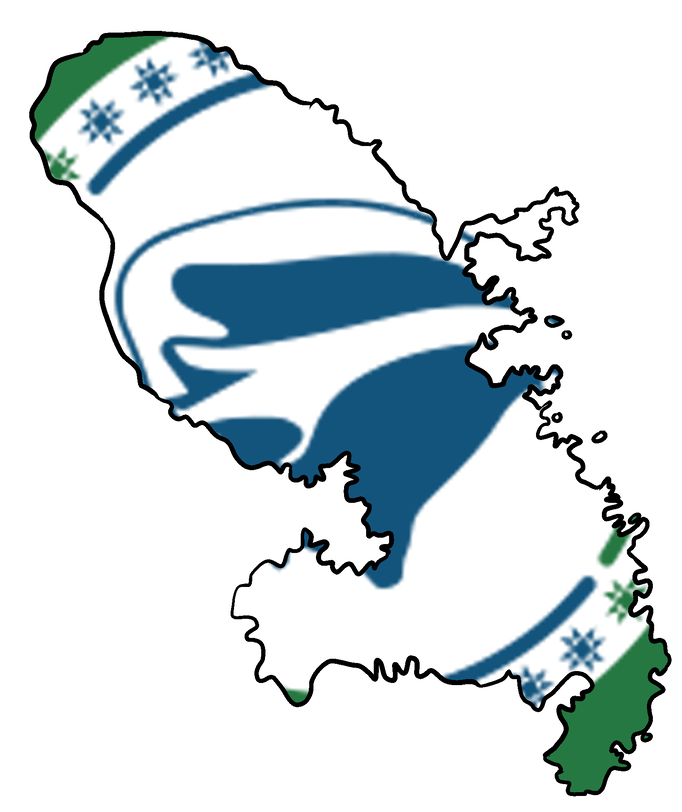 They celebrate many holidays including:
It has no World Heritage Site, but it has one National Park including:
To download the flag and map:
Click on the image

Right-click and select Save Image As…