Luxembourg's cuisine is heavily influenced by both French and German food traditions. Its national dish of Judd mat Gaardebounen is smoked pork collar soaked in water overnight and boiled with vegetables and spices.
Luxembourg has the highest rate of car ownership in the world, with an average of 647 car owners for every 1,000 inhabitants.
Luxembourg is in Western Europe, with a population of 0.61 million people. Its capital is Luxembourg, and their currency is Euro. The official languages of Luxembourg are Luxembourgish, German, and French.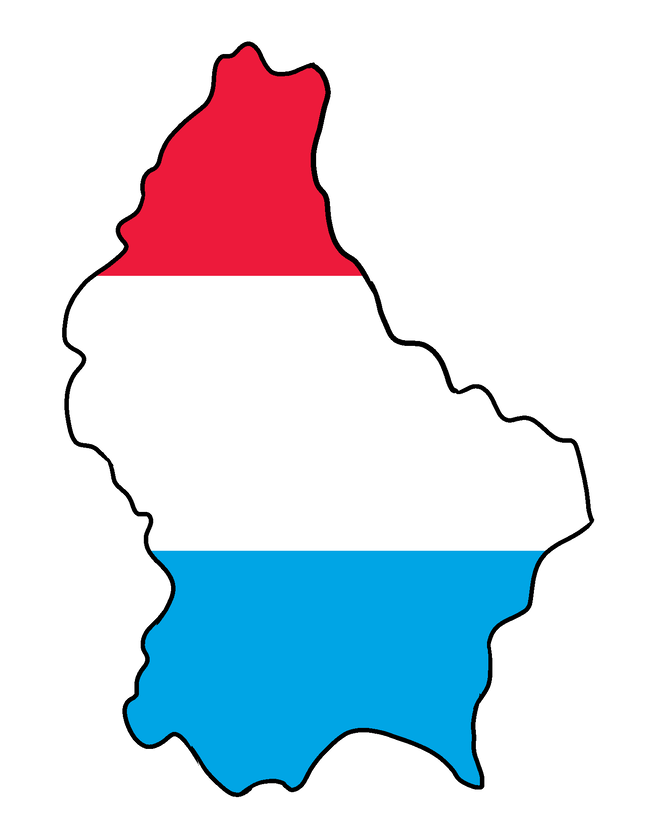 They celebrate many holidays including:
To download the flag and map:
Click on the image

Right-click and select Save Image As…