Kyrgyzstan is a mountainous country. The Tian Shan mountain region covers 80% of Kyrgyzstan. 
There is a massive glacier, South Engilchek Glacier, in the mountain region of Tian Shan. It is the 6th largest glacier in the world.
Kyrgyzstan is in Central Asia, with a population of 6.5 million people. Its capital is Bishkek, and their currency is Kyrgyzstan Som. The official languages spoken in Kyrgyzstan is Kyrgyz and Russian.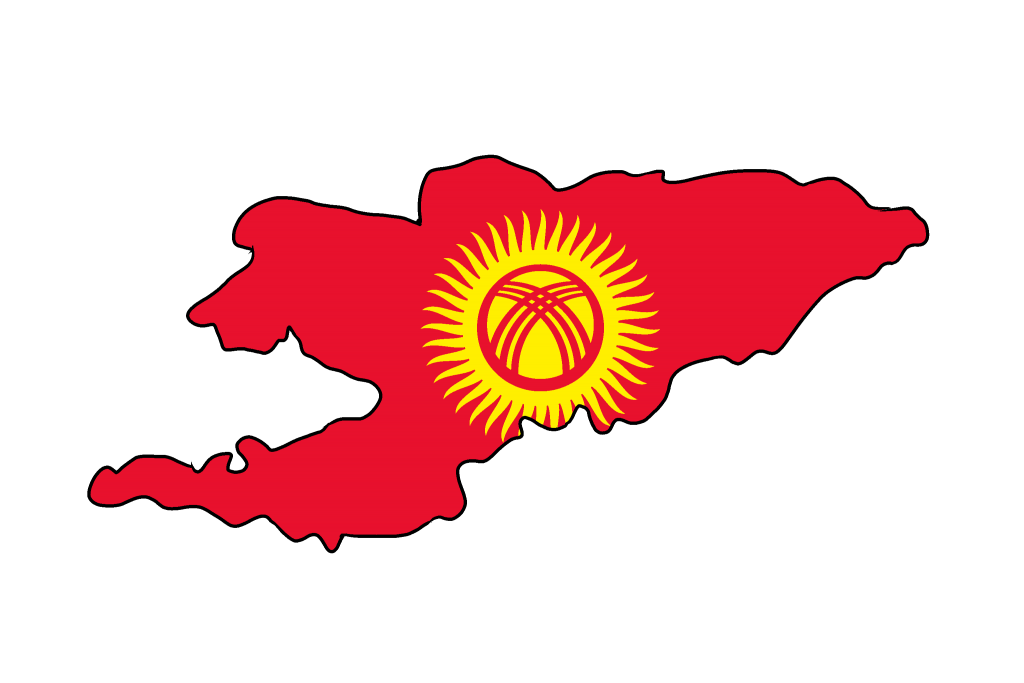 They celebrate many holidays including:
To download the flag and map:
Click on the image
Right-click and select Save Image As…