Bermuda is a cluster of 138 islands located in to North Atlantic Ocean.
Bermuda's national animal is the Bermuda Petrel which has a greyish-black crown and collar, dark grey upper-wings and tail, white upper-tail coverts and white under-wings edged with black, and the underparts are completely white.
Bermuda is in North America, with a population of 62,090 people. Its' capital is Hamilton, and the currency is the Bermudian Dollar. The official language is English.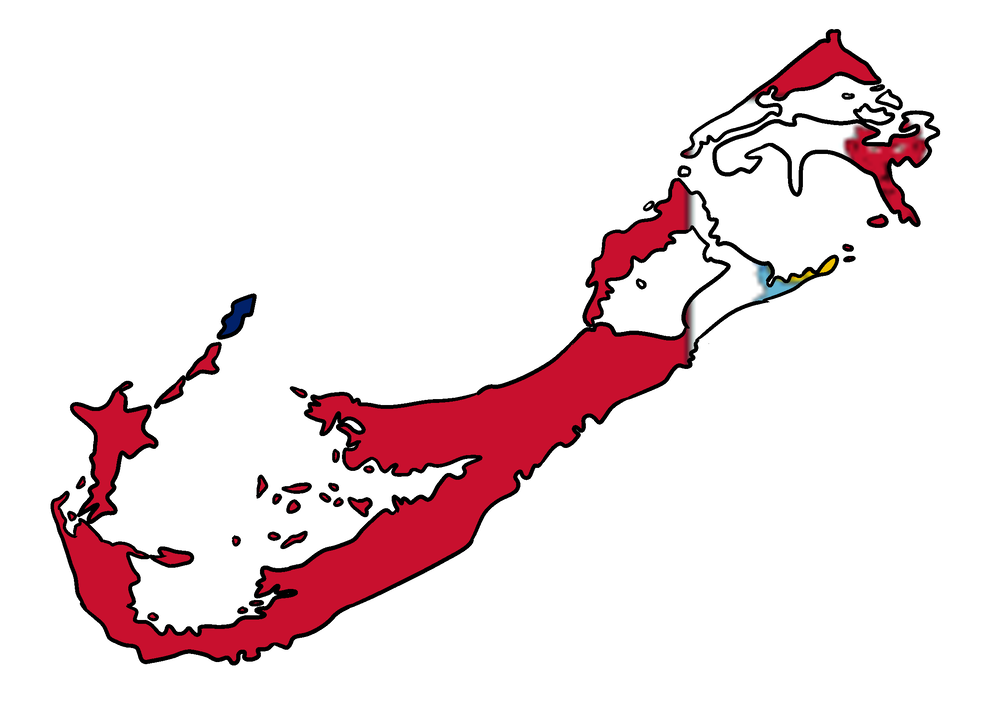 They celebrate many holidays including:
It has one world heritage site:
Also, It has 37 National Parks including:
To download the flag and map:
Click on the image

Right-click and select Save Image As…