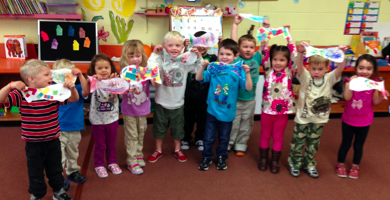 ASI Preschool Minnow Project
Fishtown Recreation Center
Dear ASI Enthusiasts, Supporters and Volunteers,
Greetings and Happy Fall!
ASI has been busy this summer by taking advantage of the wonderful resources our community has to offer, such as the John Heinz Wildlife Refuge. We have also been reaching out to new groups to work with us, such as the Veteran's Multi-Service and Education Center and the Alexander Adaire School, as well as continuing our regular programs at the Fishtown and Northern Liberties Recreation Centers. Our youth explored constellations and frogs and everything in between! Check out our activities below and consider volunteering with us to join the fun.
Come visit our studio on Saturday or Sunday, October 25-26, from 12 noon to 6 p.m. for the Post Open Studio event. We'll be doing art with the kids and their creations and those of practicing artists will be for sale at $2-25! All proceeds benefit ASI's youth programs. It will be a fun afternoon to re-connect with other volunteers and see art in action. We look forward to seeing you.
May you have many opportunities to use your imagination and express how much you treasure what you love!
Gratefully Yours,
Kristin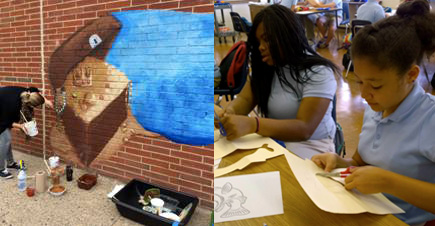 Alexander Adaire School Entrance Mural and students cutting stencils for the mural
Take a walk with us!
In partnership with the Women's Veteran Center, ASI is leading nature walk retreats at the John Heinz Wildlife Refuge for women veterans' groups for relaxation and contemplation. We are also providing art classes, mural painting events and a children's corner specially painted with chalk-friendly paint so that their kids can be creative alongside of their mothers. Workshops started in the summer and will continue through the fall. Spaces to join our group are still available and women veterans are invited to join us for the program. Email info@artsphere.org for more information.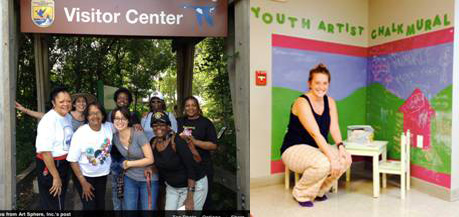 First Women Veterans' Nature Walk and Youth Artist Chalk Mural in Women's Veteran Center
Sing along with us!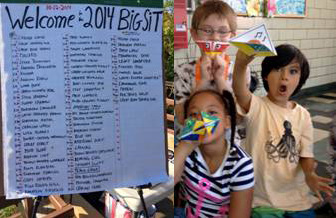 Learn how to make fun and easy art projects that celebrate the birds that you can see at John Heinz Wildlife Refuge. (Thanks to the research shared by Friends of the Heinz Refuge.) Visit our vine and tumblr or visit our blog:
Migration Partner- https://artsphere.org/blog/migration-partner/
In the Wings- https://artsphere.org/blog/in-the-wings/
Biosphere Portrait- https://artsphere.org/wp/2014/07/16/biosphere-portraits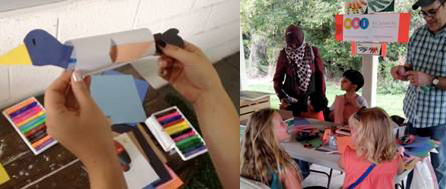 ASI Fall Nature Through Art Programs at Cradle of Birds exhibit at the John Heinz Wildlife Refuge
Read about our success!
Fishtown: Art Sphere Helps to Clean Recreation Center
Text, images and video by Caitlin Cowan and Joanne Caruso.
http://philadelphianeighborhoods.com/2014/05/20/fishtown-art-sphere-inc-helps-to-clean-recreation-center/
Paint a Park with us in the Fall!
Arrange a volunteer event for your group at one of our partner sites Or join us at the Fishtown Recreation Center on November 8, 10 a.m. – 1 p.m. with volunteer groups: Arcadia University Art Therapy Club and Temple University Medical Student Club. Or visit us at the Adaire School on December 2, 9 a.m. – 11 a.m. to work with Adaire K-8 students to make stencils for the school mural.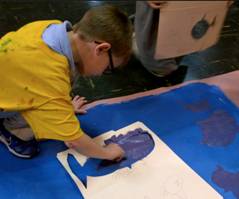 Visit us!
At our Studio, Saturday, October 25 and Sunday, October 26, 12 noon-6 p.m. and learn more about our programs.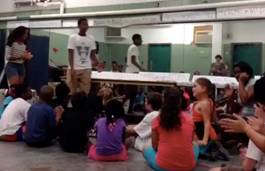 ASI's Theatre Through Art 10 Workshop Program At Northern Liberties Recreation Center with 60 Summer School students
Get Training to be an ASI Volunteer!
Art Sphere Inc. could not function without our volunteers. Come join us for a rewarding experience and a chance to help others expand their horizons through art. To volunteer or intern at our sites, please attend our next trainings at our 915 Studio office send your resume and completed forms to:
https://artsphere.org/wp-content/uploads/2012/08/ASI-volunteer-Release-and-Intake-form-2014.pdf and RSVP to info@artsphere.org.
Volunteer Training: Saturday, October 25, 11 a.m. – 12 noon
Art Teacher Training: Sunday, October 26, 11 a.m. – 12 noon
Make Out of This World Art!
Celebrate creativity with other volunteers on Saturday, December 6, 8 a.m. – 12 noon, to learn how to make and teach art projects and make art for ASI's studio fundraising events.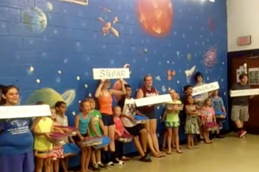 ASI's Outer Space Through Art 10 Workshop Program and Summer Out of this World Mural
At Fishtown Recreation Center with 25 Summer School students
On your Mark and Get stARTed!
Join us to help teach our art classes this fall and winter at the Tzu Chi Center in Chinatown, starting October 19 (for 10 consecutive Sundays 11:30 a.m. – 12:30 p.m.) with our Compassion Through Art program. The age range of the participants are elementary through middle school youth.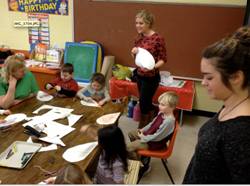 Or join us at the Fishtown Recreation Center, on October 16 (for 10 consecutive Thursdays 10:00 a.m.-11:30 a.m.) in Fishtown with our Minnow Art Preschoolers Program.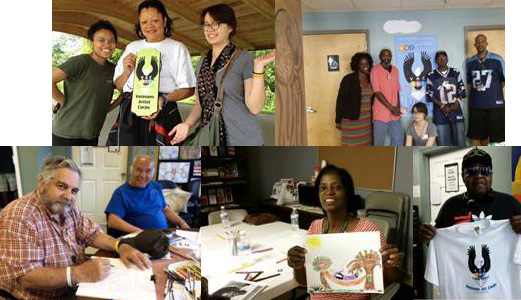 ASI's Veterans Artist Corps programs for men and women. Veterans painted the perimeter interior walls and took part in art workshops.
Reach for the stars!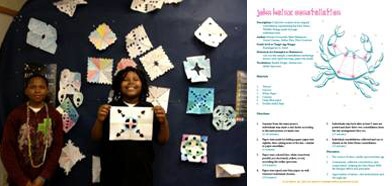 Art and lesson plans from our Constellation Collaborative Art Project.
Learn more about the intersection of art and science at:
https://artsphere.org/wp/2014/04/23/constellation-project-for-john-heinz-wildlife-refuge/
This is National Wildlife Refuge Week October 12-18, 2014! Find an event near you.
More Fun this Fall!
You are invited to volunteer at our office or participate in making art at our many sites. See ASI postings for specific volunteer needs at http://volunteer.phila.gov or/#shttp://www.volunteermatch.org/

Meet Art Sphere Inc. Volunteers!
Smile with us!
So happy to welcome new and old volunteers at the Fishtown Recreation Center this summer!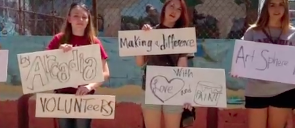 https://vine.co/v/MlKAWjUp0KY/embed/simple
Have a HeART … Share ART!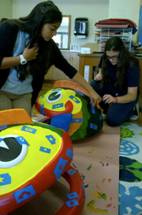 It's never been easier to share a smile with someone and share a love of the arts to continue a legacy of creativity. Amazon.com has found a way to merge shopping and giving in the best way. Go to www.smile.amazon.com.
Find the "Pick Your Own Charitable Organization" section and select "Art Sphere Inc." as your charity.
Direct link: http://smile.amazon.com/ch/23-2994202
From there on out, with every Amazon.com purchase you make, .5% of your purchase amount automatically goes to Art Sphere Inc.
Our project for your donations will be to provide inner city kids with art materials to be creative at home and at school. We gave out 100 art boxes this summer and need your help to give out 1000 more! Boxes included: Fiskar scissors, Crayola watercolors, markers, colored pencils, crayons, number 2 pencils, erasers and pencil grips, Elmer's Glue bottles and glue sticks and ideas with instructions to help the young artists continue their creativity at home.
From all of us here at Art Sphere Inc., we appreciate your support and for sharing our message.
Twitter link: Tweet for ASI
Facebook link: https://www.facebook.com/sharer/sharer.php?u=http://smile.amazon.com/ch/23-2994202
Or visit our support page! https://artsphere.org/get-involved/make-a-donation/
Subscribe to our quarterly newsletter by sending a blank email message to:
ARTSPHERE-ANNOUNCE-L-subscribe-request@lists.psu.edu
(you will receive instructions via email to confirm your subscription)
Visit artsphere.org and Artsphere on Facebook for the latest updates and information.
"Hope lies in dreams, in imagination and in the courage of those who dare to make dreams into reality." -Jonas Salk